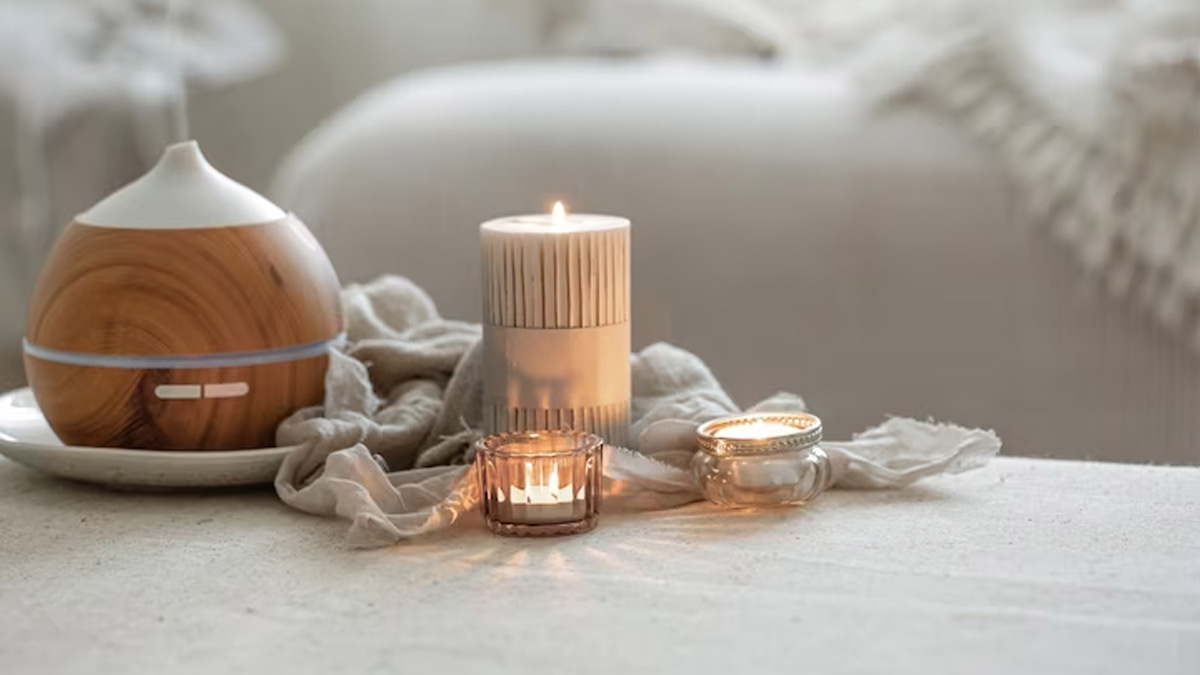 Lighting scented candles after an exhausting and stressful day can be refreshing and mind-rejuvenating. Scented candles are not just a piece of decor but have multiple health benefits too. Your brain's chemicals respond to aromas in different ways, impacting one both mentally and physically. It can even help reduce health conditions like stress, muscle discomfort, and insomnia.
Health Benefits Of Scented Candles
Here are seven health benefits of using scented candles.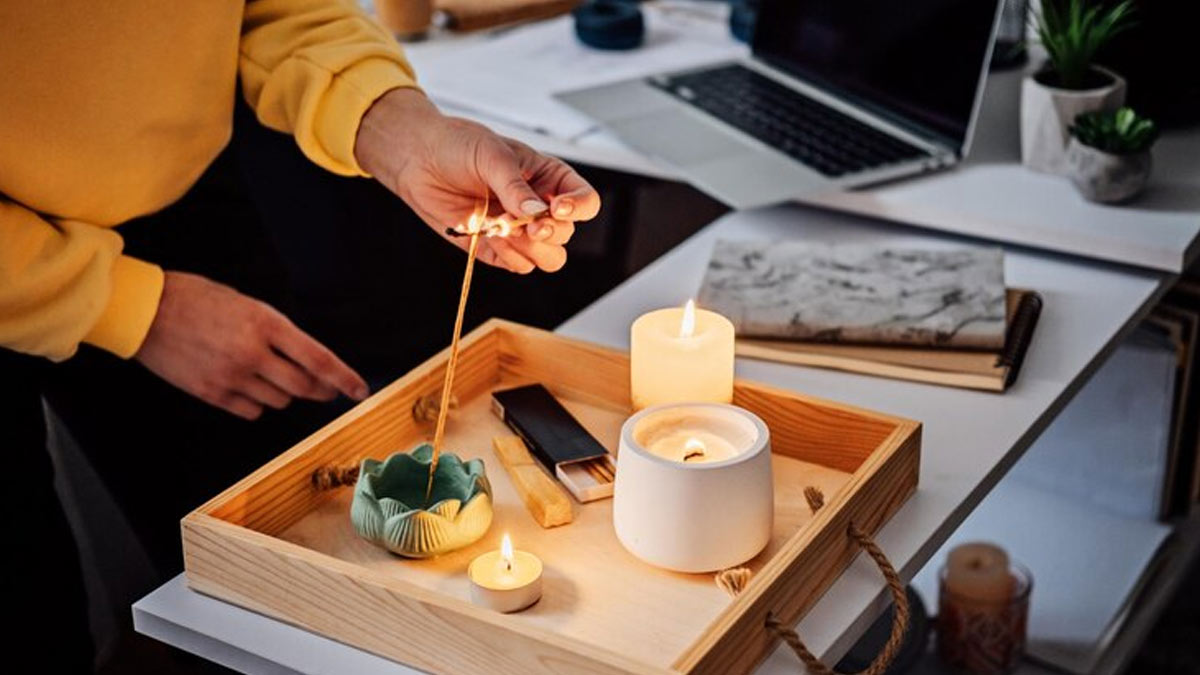 Stress Buster
Scented candles can help you deal with depression and anxiety because they are effective stress relievers. This is because when we inhale pleasing scents, it impacts the hormones that make us happy and reduces anxiety, which lowers stress. You can light scented candles after an exhausting and stressful day to relax your mind.
Boosts Your Brain
Did you know that scented candles can even help promote the health of your brain? They can boost your brain and increase your concentration and focus. This will result in efficient productivity and help in the smooth functioning of your work.
Improves Sleep
Many people have trouble sleeping, which leads to irritation and restlessness. Moreover, it can be challenging to sleep well due to stress and a poor lifestyle. You can use a lavender-scented candle to improve your sleep and fight sleep disorders like insomnia. When lit before bedtime, a candle's flame can be a potent sleep health booster, especially as you age.
Also Read: Trouble Sleeping At Night? 6 Ways To Increase Melatonin Production That Can Help
Improves Memory
Lighting scented candles can also improve your memory power. You can light a scented candle if you have a problem remembering things. Moreover, it also helps you recall good memories and make you happy. Try lighting rosemary or vanilla-scented candles to improve your memory.
Improves Mood
Most people are stressed and hassled with their work in this fast-paced environment. Here's one way through which you can improve your mood without putting any extra effort. It can help improve your mood by lowering cortisol levels in your body and increasing happy hormones like dopamine and serotonin. You can use candles having citrus fragrances like lemon to enhance your mood.
Calms Your Mind
Scented candles can help calm your mind and are used in aromatherapy to treat physiological and psychological disorders. You can use lavender, peppermint, or geranium candles to calm yourself.
Also Read: 6 Essential Oils That Can Cure Common Health Problems
Helps Boost Energy
Apart from calming your mind and improving memory, scented candles can also help boost your energy levels. You can use scented candles with a citrus smell to give your body energy. Moreover, it also helps to spread positive energy around you.
Some Scented Candles & Their Uses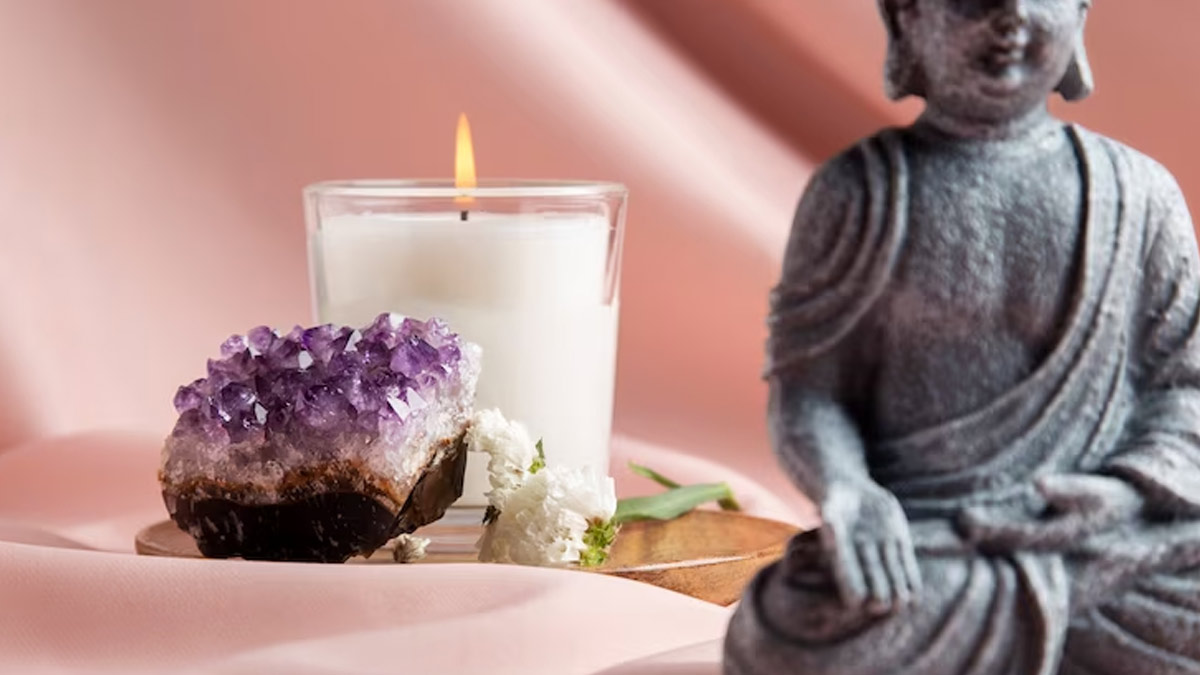 Lavender Candles
Lavender candles are beneficial for reducing anxiety, promoting sleep, and relaxing your mind.
Citrus Candles
Citrus candles can help improve your mood and relieve emotional stress.
Cinnamon Candles
The scent of cinnamon candles can help increase your ability to focus and improve concentration levels. It helps with relaxation and can relieve mental fatigue.
Peppermint Candles
Peppermint candles can help manage stress and anxiety.