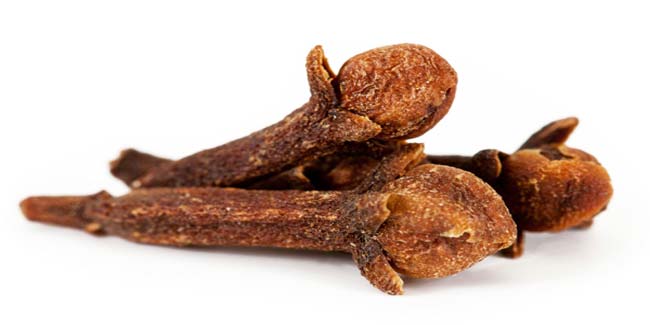 Clove is a spice that is used for cuisines all over the world. It is known that most spices are excellent sources of antioxidants, and cloves rank as the richest source of them all. In fact abundant health benefits of cloves have been well known for centuries. It has a unique tendency of creating an inhospitable environment for invaders known to weaken our immune system.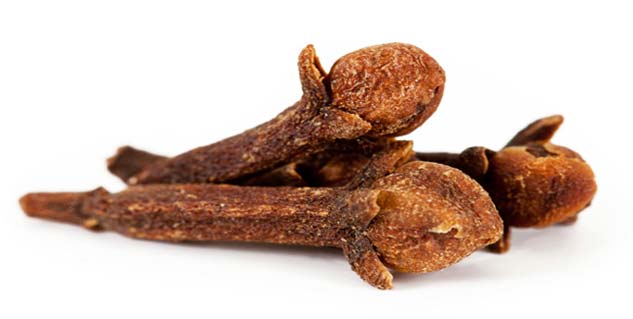 Powerful germicidal properties
Cloves are extensively used in dental care for relieving toothache, sore gums and oral ulcers, this is why you will find a lot of dental pastes carry clove as an ingredient. Also, gargling with clove oil aids in sore throat conditions and eliminates bad breath.
Anti-bacterial and anti-spasmodic effects
Clove contains anti-septic characteristics, and therefore an effective remedy for some common problems such as cuts, fungal infections, burns, wounds, athlete's foot and bruises. However, you must remember that when clove oil is directly applied on the skin, it can cause irritation. Thus, it is to be used in the diluted form.


Clove oil as an antispasmodic agent, helps to relieve muscle spasms when applied topically near the affected portion. It is the main ingredient on the topical side of plaster used on flesh wounds. Clove works as a magical potion if you are suffering from food poisoning too.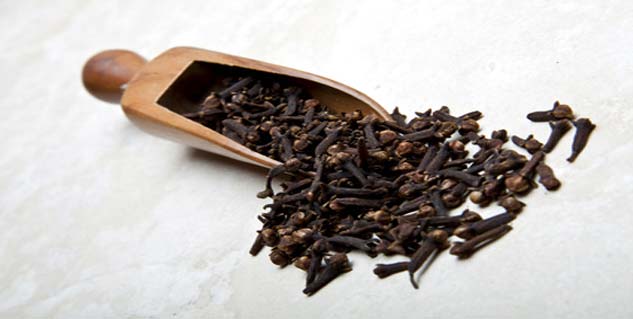 Anti-inflammatory effects
It has been proven through chemical analysis that cloves have 36 different ingredients, and the most important being an essential oil called eugenol. On the other hand cloves also contain a variety of flavonoids which contribute to it's anti-inflammatory (and antioxidant) properties.


Clove oil has often been used by aromatherapists to treat the symptoms of rheumatism and arthritis. It is aromatic, when inhaled and can help relieve certain respiratory conditions, such as coughs, colds, asthma, bronchitis and sinusitis.
Digestive benefits
Digestive problems can also be effectively cured by cloves. Medicinal qualities of clove help to to cure flatulence, loose stools, indigestion and nausea. Clove oil is known to act very strongly against gas and bloating, thus reducing gas, aiding in the proper elimination of food and toxins. Also, cloves can be used in order to relieve the symptoms of diarrhoea, gastric irritability and vomiting.
Other benefits
There are other general benefits of clove such as stimulating the circulatory system and reducing mental exhaustion and fatigue. One can use it to get relief from insomnia, memory loss, anxiety and depression. Clove oils help in clearing the respiratory passage thus acting as an expectorant for treating many upper-respiratory conditions including colds, eye styes, bronchitis, sinus conditions, cough and asthma. Cloves are responsible for purifying the blood, and also aid in stabilising blood sugar levels, but it is a matter of debate whether it helps diabetics. Certain researches suggest that clove may be useful in treating premature ejaculation.
Eugenol, which is the essential oil found in cloves has been shown to act as an effective platelet inhibitor, preventing blood clots, and boosting cardiovascular health.Cloves contain iron, magnesium, phosphorus, sodium, calcium, hydrochloric acid, potassium and vitamins K, C, and A. Thus, boosting the nutritional level of the human body.
Image Source : http://images.idiva.com/http://www.3girlsholistic.com
Read more articles on Herbs