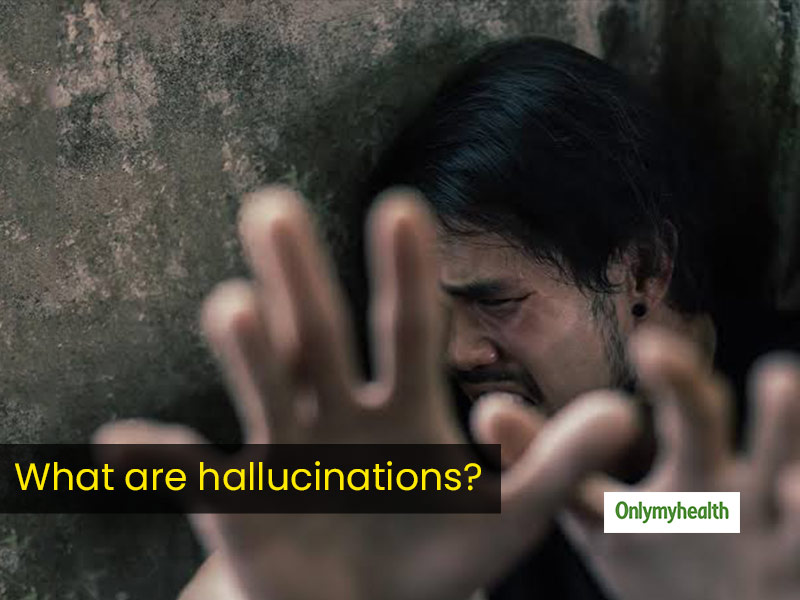 Hallucinations may affect your sensory experiences adversely. Read on to know about the types, symptoms, causes and treatment of hallucinations.
What is Hallucination? Hallucination means vivid perception of something which is not there, in the absence of external stimulus. These are basically called sensory experiences that may feel real but are the creation of your own mind. Some people have a perception that hallucinations are just what a person sees and it isn't there. However, this term is much more broad than that. This disorder can affect all five of your senses, including sight, sound, smell, taste, and touch. For example, a person might hear voices in the ears or have a sensation of a reptile on the skin. These symptoms may occur from a mental illness, a brain disease, drugs or some side effects of medications. Shockingly, people who are suffering from seriously illnesses, like a liver failure or kidney dailure may also experience hallucinations. It has been noted that people with high fevers may also produce hallucinations in some cases. A patient should visit a neurologist or psychiatrist to treat these hallucinations. Onlymyhealth editorial team talked to Dr. Manoj Khanal, Principal Consultant & Unit Head, Max Super Speciality Hospital, Shalimar Bagh, about the symptoms, causes, types, diagnosis and treatment of hallucinations.
Causes of hallucinations
Hallucinations may occur due to psychological triggers or even brain disorders. The doctor treats the conditions on the basis of severity of the cause. The causes of hallucinations are divided into two groups. One being, definite also known as structural causes and the other being non structural causes. In structural causes, there might be a head injury or tumour. And, non structural causes are identified by MRI and include psychiatric factors that might be due to drugs or overconsumption of alcohol too. According to Dr. Manoj, the causes are:
The structural causes are: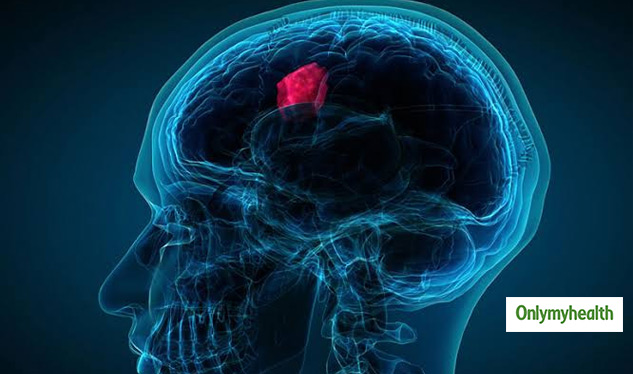 Abscess
Stroke
Brain tumour
Metabolic changes in brain
Wilson's disease
Head injury trauma
The non structural causes are:
Psychosis: Psycatric disturbances resulting in aggressive behaviour
Delirium tremens: Alcohol or drug abuse, stimulant drugs, pain killers and cocaine
Sleep deprivation
Delusional disorder
Liver failure
Dementia
Parkinson's disease
Certain medications
Hallucinations symptoms
Hallucinations are the sensory happenings that may appear real but are not true. From smelling disorders to having untrue visions, hallucinations indicate psychotic or structural disorders. One may even experience hallucinations due to drugs and its withdrawal. They can be temporary hallucinations or they may happen for a prolonged period depending upon the exact type and cause of hallucinations. As per Dr. Manoj, here are the main symptoms of hallucinations:
1. Simple hallucinations or elementary Hallucinations are when one just experiences hallucinations and not any other symptoms along with it. These are basically vivid hallucinations and mostly occur when a person is asleep. In this symptom, one is able to see various visuals, images and may feel like they are flying or falling. This is a simple hallucination and is a very common sign. The person might also hear noises that aren't there, in this common symptom of simple hallucinations.
2. On the other hand, complex hallucinations are when there are associated features along with the hallucinations. Besides elementary Hallucinations, one may experience many other symptoms alongside. They are:
Weakness of limbs
Headache
Vomitting
Loss of consciousness
Arthritis
Diabetes
Hypertension
Thyroid
Neuropathy symptom
Hallucinations types
Hallucinations trigger bodily sensations that are not actually true. One may think that it is just limited to this, but hallucinations have many more types except this. Hallucinations basically follow the sensory mobility. The most common types of hallucinations are visual, auditory, olfactory and tactile. They main hallucination types are:
1. Visual hallucinations
In visual hallucination, there is a wavy picture in front of the eyes. It is called complex visual hallucinations if the patient is seeing a clear picture of another person that is false.
Also read: What is Sleep Paralysis? Know Causes, Symptoms and Prevention Tips
2. Auditory hallucinations
As mentioned above, auditory hallucinations are the perception of hearing of false sounds and voices. The person may hear noises in the head internally, also called tinnitus. This is just the mental state of the person having the hallucinations and is not happening in the outside world. In this, there is no visibility but sounds only in the ears.
3. Olfactory hallucinations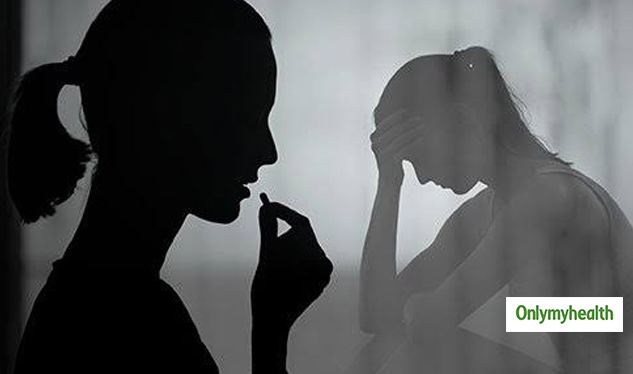 Olfactory hallucinations are associated with your sense of smell. You may smell an unpleasant odor or even a very good fragrance sometimes. Mostly, people smell something bad even when nothing is there.
4. Gustatory hallucinations
Gustatory hallucinations are like olfactory hallucinations but instead of sense of smell, there is an effect on the person's taste. There might be a weird unpleasant taste or the taste becomes too salty or sweet sometimes.
5. Tactile hallucinations
Sometimes, people complain that some sort of insect is crawling on their skin when there is nothing. Therefore, this imaginary feeling of a touch or movement on your body is called tactile hallucinations.
Hallucinations diagnosis
Dr. Manoj said, "The diagnosis is based on a proper history of the patient and clinical examination. In simple, you will get nothing but in complex, you might get other features like being unable to walk, being bedridden, sleep deprivation and other symptoms like aggressive behaviour. Routine blood test is also done for toxicology or to rule out stroke or Wilson's disease by brain imaging and EG. These can rule out the structural causes." When the medical professionals still do not find anything, then it is termed as functional disorder or neuropsychiatric disorders like schizophrenia, alcohol abuse, drug induced, etc. After doing all this, the doctor can reach to a final diagnosis.
Treatment of hallucinations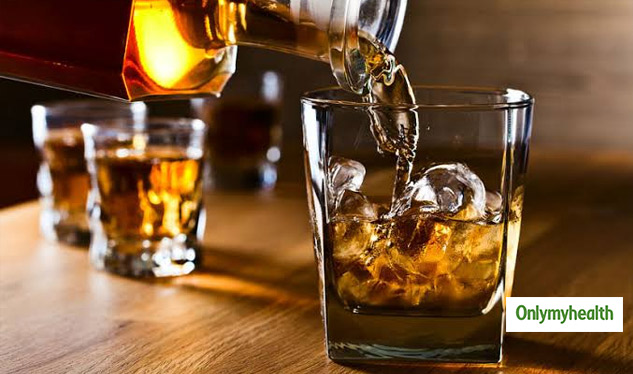 Dr. Manoj said, "The treatment of hallucinations depends on the cause. You need to treat the stroke, they will come down. By the time you can give ymptomatic treatment, like if the patient is having hallucinations, they can have a drug known as atypical antipsychotic drug that is available in the market. If the hallucinations are fixed and occur all the time, then the doze of this drug is increased as prescribed by the doctor." If the cause is some form of mental illness, then the patient needs to be consulted by a neurologist, psychologist, psychiatrist or a counsellor. The most important this is that if you find the trigger and it is due to family issues, stress or unhealthy lifestyle, lot of intake of drugs and alcohol, then there is a need to modify the lifestyle. Sometimes, hallucinations may go on for several months or years, so if you find the cause at an early stage, then treat it early, otherwise the symptoms of hallucinations might become refractory. A lot of patients leave all medication and their life span reduces as they leave their jobs and start living an unhealthy life. Therefore, it is important to treat hallucinations as early as possible.
Also read: Is Drug Addiction Taking Over Your Health? Tips To Stay Drug-Free By This Lifestyle Coach
These were the types, causes, symptoms, diagnosis and treatment of hallucinations. There is an immediate need to visit a neurologist or psychologist after experiencing such symptoms. Recovery depends upon the cause, if the patient will get treated in a short span or a long period of time. Reporting this disorder on time, before the increase of symptoms is of utmost importance. In case of mental illnesses, the doctor may also prescribe medications. Along with this, proper sleep and diet is also recommended to cope up with it.
Read more articles on Other diseases