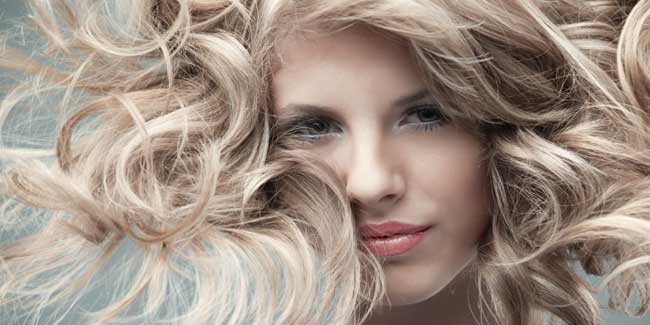 A hair spa treatment can help your hair restore its good health and make it strong, bouncy and shiny while repairing the damage caused by dryness or dandruff.
The concept of hair spas may still be quite unfamiliar to a lot of people but it has been gaining immense popularity among many others. You may wonder how stressed can a person's hair get so as to require special treatment to rejuvenate it. However, those who stand by the hair spa phenomenon insist that due to the stressful lives that we live in, sometimes taking good care of our hair becomes difficult. What these spas essentially do is only to maintain the natural beauty of our hair.
The spa culture
There was a time when spa treatments were something available only in the high-end five-star hotels and resorts and to take advantage of them you had to extract a few days out of your lives and considerably lighten your pockets.
Now, on account of the quickening pace of our lives, day spas have become a perfect alternative. In fact, many salons often double-up as day spas so you don't even have to travel too far to get pampered and prepped.
Benefits of hair spa
Hair spa is ideal for your hair to regain its texture and shine. A hair spa consists of oil massaging, shampoo, hair mask, and conditioning. This helps in recovery of the shine and moisture in the hair, which is lost due to pollution and dryness. Scalp is massaged for at least 10 minutes during shampooing. After the shampoo, a deep conditioning mask is applied and it is massaged for 20 -25 minutes. Then a cream is applied from the root of the hair to the tip. The whole process in a salon takes almost 40-45 minutes.
Keeps disease danger at bay
Hair spas essentially deal with many of the problems that commonly plague us, such as, dandruff, hair loss and scalp conditions. They can help to recover the shine and moisture lost due to dryness and pollution. Protein treatments are also weaved into the picture to ensure your hair becomes stronger to withstand the rigors of your daily life. Apart from these basic treatments, you could include for yourself something extra in the form of hair coloring or hair styling to emerge with a complete look of your own.
You can benefit out of a hair spa treatment, not only in terms of enhancing the natural beauty of your hair that may have been diminished due the demands of your hectic life. But you can also avail for amazing hairstyles, revamps and makeover tricks that are done at hair spas to give you an entirely new look.
At-Home Spa Treatments
Pampering yourself silly once in a while can make you feel like a Goddess but will require you to loosen your purse strings. You do not have to splurge frequently when it comes to hair treatments at home as most of the ingredients are readily available in your kitchen slab. Not only are these off the kitchen counter treatments cheap but they are effective too. Try it to believe it!
Hot Oil Hair Treatment
An effective and easy method to renew limp hair and prevent dandruff.
Ingredients: equal quantities of dried rosemary leaves and olive oil or any other oil.
Recipe: mix equal amounts of oil and dried rosemary leaves in a small saucepan and let it heat up over low flame. Remember to constantly stir this mixture. Once it is nicely heated, remove from the flame and strain it. Once the temperature of the mixture is bearable to be applied on your scalp, use a cotton swab to apply oil all over your scalp and hair. You can lightly massage and later wrap your head with a warm towel. After 30 minutes, wash your hair with lukewarm water.
So the next time you feel tired and feel like a taking massage, just remember to treat your hair to one too, and give it the spa treatment that it truly needs! Have a happy hair day!
Read more articles on Hair Care.