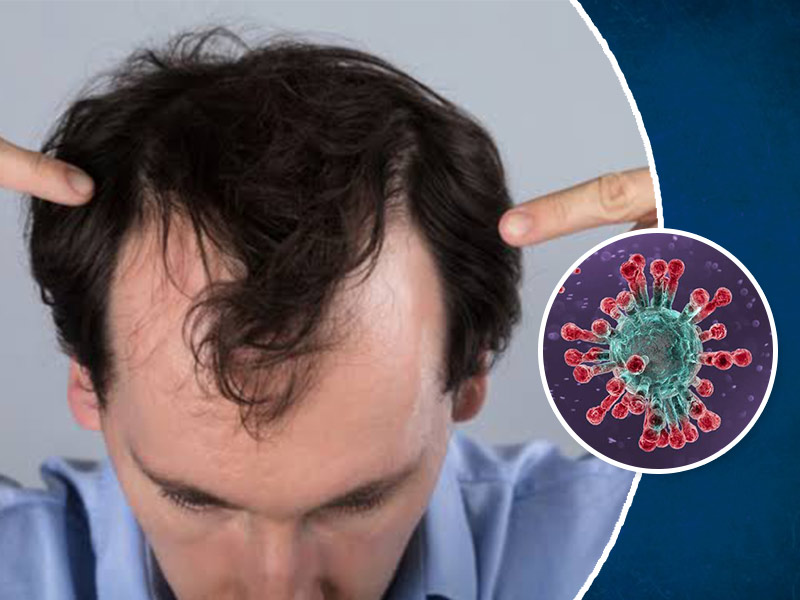 Covid cases are on a hike in India and temporary lockdown is being imposed by many state governments. The healthcare infrastructure is failing gradually and people are dying everyday in large numbers. COVID-19 can affect your body in many ways. From attacking your immune system to causing cough and from weakness to even symptoms of Post Covid syndrome, Coronavirus can be a huge pain for many people. According to some reports, several patients may develop what is called a 'Post acute COVID-19 syndrome', in which they might have persistent symptoms even after recovering from the illness of Coronavirus.
The syndrome can have an effect on people with mild as well as severe symptoms of this disease. At times, the symptoms of post Covid syndrome might occur after two months of surviving the virus and stay for a while. Many patients complain of having hair loss after recovering from COVID-19. This deadly virus can have an impact on each individual in a different way. Talking about hair fall in this period, it can even happen due to so much stress on our body. Read further to know about the causes and ways to combat hair fall in post Covid syndrome.
What causes hair fall after Covid?
There is no scientific evidence yet that Coronavirus is the exact cause behind hair loss. However, many experts say that there are physical and emotional stress factors that are associated with COVID-19, which can result in reversible hair fall condition called telogen effluvium. When the body is in shock and illness, it tends to go into a lockdown mode and only aims on important functions and hair growth is not a priority as compared to other functions, so it then leads to hair fall.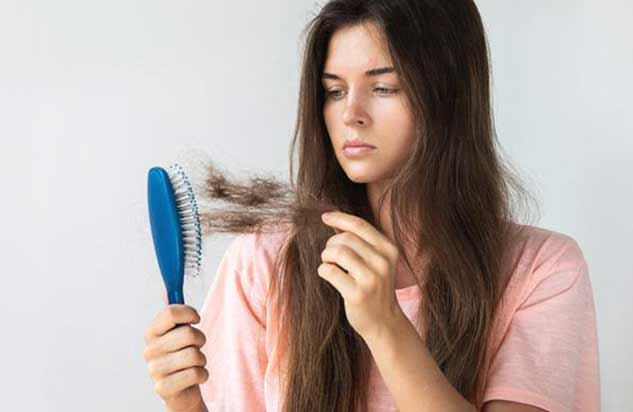 Stress triggered condition telogen effluvium is diagnosed by ruling out other possible causes of hair loss. A lot of healthcare experts might do a blood test to know if this is being caused by thyroid or a nutrient deficiency and both of these are also major causes of hair fall. The doctor may also look at the patient's condition and history of a few months to know if there was any stressful event that triggered the condition, such as a hospitalization or complications due to COVID-19.
Also read: Recovered From COVID-19? Extra Caution After Discharge Is Necessary. Know All About Post-COVID Syndrome
Ways to cope up with hair loss due to COVID-19
Here are some effective ways to cope up with hair fall due to COVID-19:
1. Reduce stress
Many studies have suggested that psychological stressors can disturb your hair growth, even if the stress is only short-lived. Stress is an enemy for your hair growth and can have an effect with stressors such as disturbed or less sleep, mental stress and environmental stress. You can try different stress controlling techniques such as meditation, deep breathing exercises, and progressive muscle relaxation. Exercising regularly, taking quality sleep, and having a healthy diet can also play a major role in reducing your stress levels.
2. Take a nutritious diet and supplements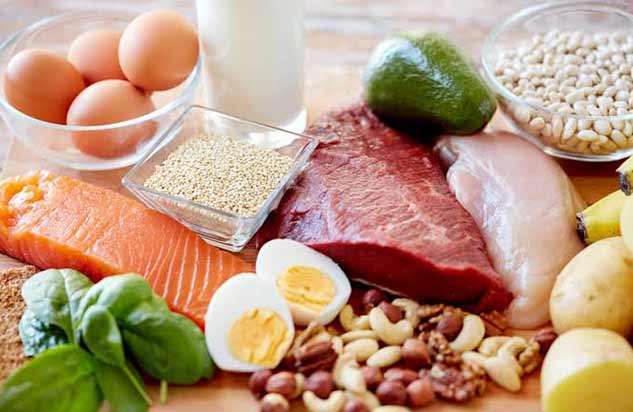 Taking a nutritious and healthy diet to recover from hair fall after recovering from COVID-19. Take lots of colourful seasonal vegetables and fruits such as spinach, lettuce, oranges and capsicum in your everyday diet. Iron and Vitamin D supplements can also help in bringing back hair health but don't take them without consulting your doctor.
3. Daily exercise
Daily exercise is not only helpful in mobilising the body, but can also contribute towards managing hair loss. It reduces stress and keeps your body in motion. You can try yoga, meditation and cardio every morning. It will keep you healthy and prevent hair fall as well.
Also read: Losing Hair Life Never Before? These 4 Hair Loss Treatments Can Help
4. Avoid using hair styling products
All hair styling products contain certain chemicals present in them. Excessive usage of hair styling products can trigger more hair fall and can damage them as well. You should avoid using artificial products to save yourself from major hair loss. You can talk to an expert about hair fall after recovering from Covid and imply those solutions.
Read more articles in Hair care