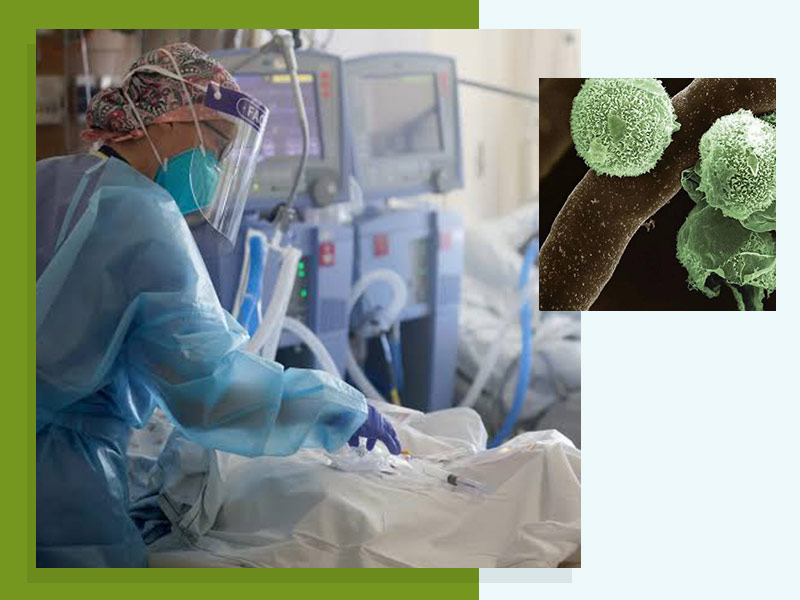 The first case of green fungus infection was reported in Indore, Madhya Pradesh and now in Punjab after black, white and yellow fungus cases in India. A 34-year-old Covid-19 survivor had been diagnosed with the green fungus infection for the first time in Indore. The patient had to be transferred to Mumbai via air ambulance for medical treatment. Aspergillus, another name for green fungus is generally caused by a common mold, which is another type of fungus which stays indoors and outdoors. Sometimes, this even causes high fever and nose bleed. This can also be the cause of weakness in the body as well as weight loss. Green fungus is found both indoors and outdoors. Huge numbers of people breathe in Aspergillus spores everyday and don't even fall ill. Although, it is not contagious and cannot be transmitted from one being to another, whether people or animals.
There are various types of Aspergillus that affect diverse groups of people according to the US Centres for Disease Control and Prevention (CDC). This infection generally affects people having lung diseases such as tuberculosis. Nevertheless, green fungus is not contagious and can't spread between people or between people and animals from the lungs. Invasive aspergillosis affects people who have extremely weak immune system, such as people who have gone through an organ transplant or a stem cell transplant, chemotherapy for cancer or even high doses of corticosteroids. Onlymyhealth editorial team talked to Dr. Sumit Wadhwa, Internal Medicine, Pulmonologist, Meddo Global health xpertz clinic, about the symptoms, causes and treatment for green fungus.
Green fungus symptoms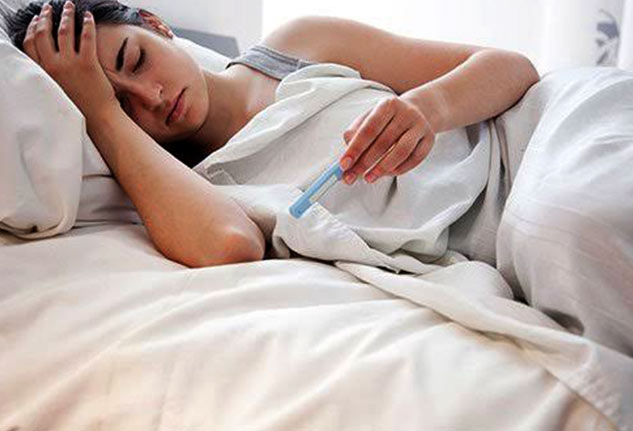 According to experts, the main symptoms of green fungus vary from nosebleeding and high fever to weight loss and weakness. This was concluded on the basis of the symptoms experienced by the 34-year-old man's case in Maharashtra. Different kinds of aspergillosis can lead to different symptoms. The signs of allergic bronchopulmonary aspergillosis (ABPA) are mostly like asthma symptoms, such as wheezing, shortness of breath, cough and fever. Therefore, the symptoms of green fungus are:
Nosebleeding
Weakness
High fever
Weight loss
Coughing up blood
Chest pain
Green fungus causes
Aspergillosis is an infection mainly caused by a common mold, Aspergillus, which lives both indoors and outdoors. People can contract this infection even by breathing in microscopic Aspergillus spores from the environment. A lot of people breathe in Apergillus spores daily without getting sick but people who have weakened immune systems or lung diseases are at a higher risk of having health complications. Decaying vegetation, stored grain, compost piles and marijuana leaves can be considered as few causes of green fungus infection. The fungal infections in Covid-19 patients are caused by many factors including lung disease, overusage of steroids, weakened immune system, and lack of infection control at hospitals.
Green fungus treatment and prevention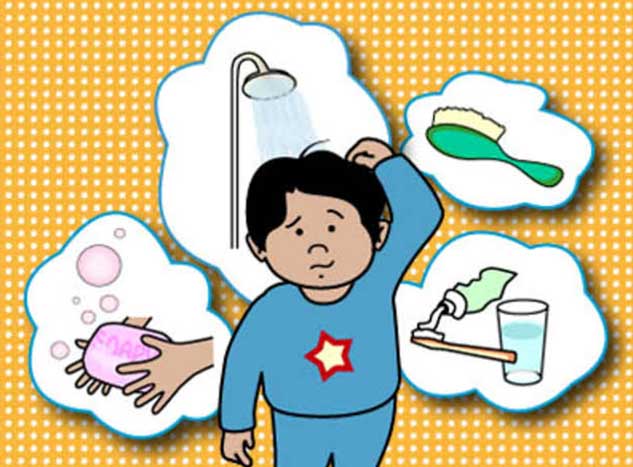 The treatment for green fungus is still not known. Doctors will look into these cases and reveal the treatment method. However, if you have any symptoms of green fungus, it is best to visit a doctor. Most experts say that rare fungal infections can be prevented by maintaining good personal hygiene and oral and general body cleanliness. In order to prevent green fungus infection, people should try and take care of the following:
1. Try and avoid going to areas that have dust and stored contaminated water.
2. People should wear an N95 respirator for prevention if going to such areas cannot be avoided.
3. Do not engage into activities that demand close contact to soil or dust.
4. Keep washing your face and hands with soap and water, especially if you have had dust exposure.
5. Maintaining good oral hygiene is also important to prevent such infections.
Also read: Get Yourself Checked For Mucormycosis Or Black Fungus If You Have These Symptoms, Warns Top Doctor
These were the symptoms, causes, treatment and prevention tips for green fungus infection or aspergillosis by Dr. Sumit Wadhwa. Do not ignore any symptoms in such pandemic times and talk to an expert immediately, if experiencing any signs. And, keep following government guidelines about social distancing, masking and maintaining hand hygiene, and get vaccinated!
Read more articles on Other Diseases