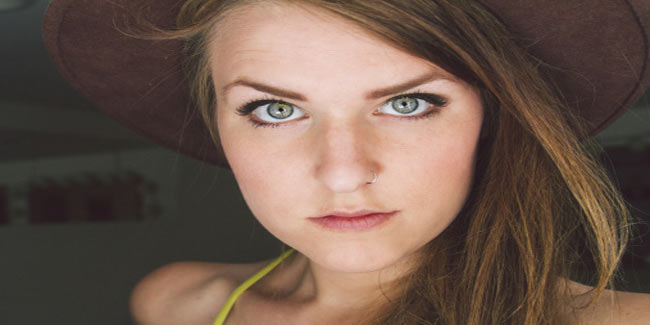 Getting gorgeous is in vogue. Gorgeous means to look beautiful, to be attractive, in the most natural sense of the word. These busy days are hard and women are increasingly feeling more pressurised to keep up with their gorgeous self. Too many beauty cosmetics are available in the market that is way too toxic for your body. So how can you get gorgeous without getting harmed by all the toxicity?

The best way to get gorgeous is getting fit, and that is the truth you have to digest! Exercising and staying fit gives you radiance unlike anything else, and not to mention it also gives you a killer body. Also, there are many natural ways in which you can beautify yourself and get gorgeous. So before you lose hope and start worrying about your exceptionally good looks that is otherwise getting wasted with toxic chemicals, we ask you to take a look here.




Get Fit
The first step to glamour is to get fit, you need to get the blood in your body pumping and therefore you need to exercise. You need to shed your fat, you need to tone your butt and you need to be light a feather on your feet. This is the easiest natural way you can get gorgeous. Just start slow and then push yourself and increase the intensity of your exercises. You will see a natural glow on your face along with your toned body, and it is all natural!
Natural Face Mask
Forget the cosmetics that you are so bent on buying, instead go for a natural face mask that will tighten and revitalize your skin. You can use chickpea flour as it is an effective skin-softening exfoliate and it also stimulates and rebuilds the tissues. Use bananas as they are good source of potassium and vitamin A and can help to reduce redness and puffiness. You can also apply eggs as they would leave your skin renewed. So blend all of them together and see the magic! Use 4 tablespoons of chickpea flour, one ripe banana and 1 egg that would be beaten.




The Little Details
Make sure that you keep an eye on the little details that are there, these small things can make all the difference. Male sure that your nails are in good shape and are always clean, use honey to moisturize your chapped lips, use warm water to wash your hands as this would keep them soft, pluck your eye brows and keep it clean, and all in all you should simply take care of your body in the most natural way possible.
For Hair Care
Here we have another do it yourself hair care technique, for which you need to make a hair gel. You should mix 2 tablespoons of flax seeds and one cup of water which would then be brought to boil for about 15 minutes. After which you will strain it and add a few drops of your choice of essential oil. Pour this into a clean container and keep it uncovered until the mixture thickens, after which you can seal it tightly, and you have your hair gel ready!

Finally, this is the most important piece of advice for being gorgeous. Eat well and eat clean, eat lots of fresh products and drink loads of water. Go dazzle the world now.

Image Courtesy: gettyimages.in

Read more articles on Beauty Treatments & Body Surgeries.