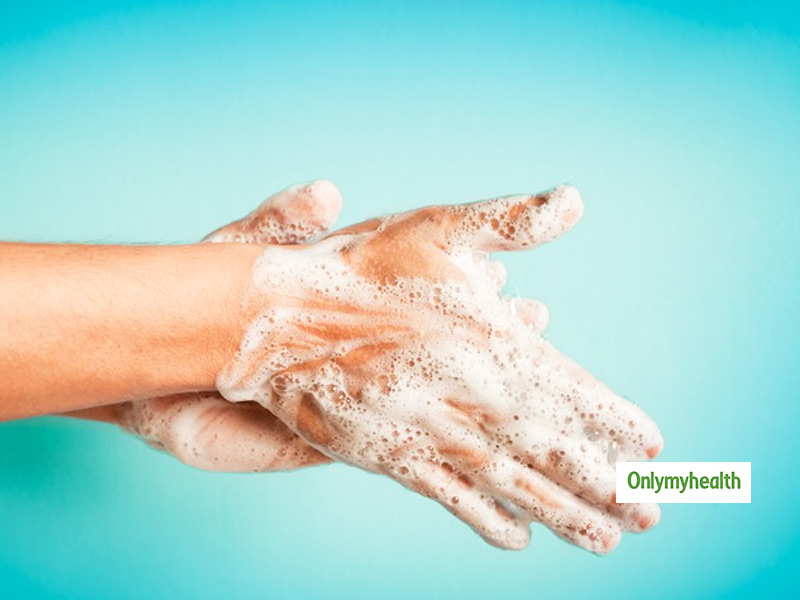 Hand hygiene has been talked about enough in these times, but what has led to the sudden change emphasis on "Hand hygiene for all"? Let's find out
Hand hygiene in healthcare services is done regularly. Still, until COVID-19 happened, handwashing and its importance in preventing the spread of infection is something that most of us probably never gave much thought. But the global pandemic has shone a light on the importance of hand hygiene not only for a health care provider but also for everyone. This pandemic has thought the need to build on the current momentum to make hand hygiene a mainstay in community health interventions and create a culture of hand hygiene. One must know that maintaining hand hygiene is the need of the hour to be safe from COVID-19.
On the occasion of Global Handwashing Day 2020, Onlymyhealth editorial team got in touch with Dr Sunil Jain, HOD Emergency Medical Services, Jaslok Hospital & Research Centre to know his thoughts as to how the COVID-19 pandemic has brought about a change in the outlook of everyone towards hand hygiene like never before.
Also Read: How To Wash Your Hands Properly? Follow These 7 Steps of Handwashing
Major Shift Towards Hand Hygiene
Before COVID struck, washing hands was not emphasised much. However, COVID-19 has led to a huge shift in approach towards outlook towards life and hygiene. Brazen outdoor venturers bore the brunt of COVID-19 to the worst. Instead, the cautious optimists have proven themselves to be the fittest survivors. Now, everyone, including healthcare workers and others, has actively adopted the new habits of hand hygiene, masks, and physical distancing. Dr Jain said, "Amongst these new habits, hand hygiene requires repeated exercise, good technique, and cognitive modulation for overcoming cost-conscience. Both liquid handwash solutions and hand sanitisers elicit the cost-conscience of every individual. When it comes to cost-conscience, the fact is that the cost involved per person does not exceed ₹100 every month."
Should Handshake Be Forgotten Forever?
Handshake is a classically much-valued etiquette in the corporate environment that went into oblivion right at the beginning of this pandemic. A handshake is a professional approach to touching another person's life. When proactively indulged in, hand sanitisers give you the liberty to kick away the feared halo around the etiquette of handshake without any worries. However, public advisories still stress the need for maintaining social distancing and taking up all necessary measures like handwashing, etc.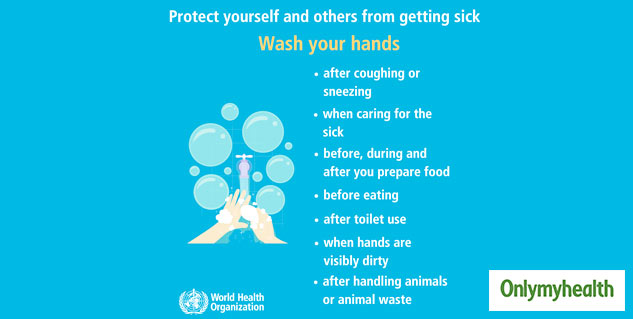 The Right Way To Wash Hands
Adding to the cause, Dr Jain said, "The practice of handwashing is vulnerable to failure due to a faulty technique. Nooks and corners of complexly designed hands are susceptible to get missed out during the handwashing. For example, a random approach to washing hands often leads to missing out on cleaning the fingertips. We all now recognise the importance of the handwashing technique for its right reasons, and that's why handwashing techniques are extensively told by WHO and global healthcare organisations to follow every step with much caution. Ideally, such a graphical illustration of handwashing techniques should be seen universally. The presence of these illustrations in public toilets is amongst the best ways to spread the word about the right technique of handwashing."
Also Read: Dry, Cracked Skin On Hands And Knuckles? Here Are Some Tips And Tricks For Relief
How To Make Handwashing The Key To A Healthy Life?
With the great stress on the need of maintaining hand hygiene, Dr Jain, on the occasion of Global Handwashing Day 2020, has some takeaways to stay healthy in these pandemic times keeping hand hygiene extremely important:
Hands should always be washed before and after handling the mask.
Hand sanitizers come in various forms. Gel-based hand sanitizer contains moisturizers amongst their content. That prevents hands from developing eczema and atopic dermatitis. Purely alcohol-based sanitizers have led to increased incidence of these skin manifestations in healthcare professionals and commoners alike.
Always look for the content in hand-sanitizers. It is best to have at least 70% of alcohol in the hand sanitizers.
A handwash cannot be compared to a hand sanitizer. A handwash can remove the dirt particle with saponification and the surfactant effect.
A hand sanitizer cannot remove those particles in such a manner. It can only attempt to kill the microbes. Eating hot food outside is not going to be as detrimental as not ensuring hand hygiene for eating the food or consuming it at a bustling eatery. A bustling eatery will land microbes in your food however hygienically food might have been cooked.
In addition to hand hygiene, it is crucial to avoid touching your hands to the facial region. This myth-busting and ideas with a difference will help in the educated approach to hand hygiene to the reader.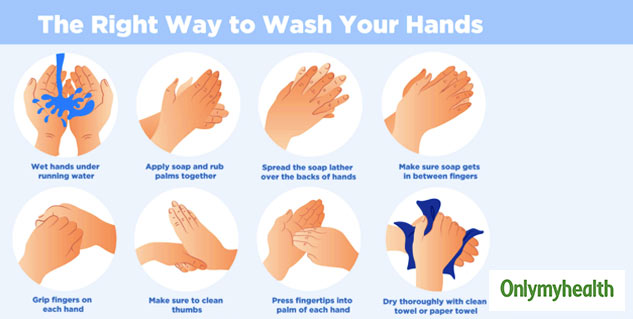 Now, we not only have to keep our hands clean, washed and sanitised but also understand that the mask can save us from the droplets, but the mask itself could be a reason of virus transmission. Hence, surfaces of masks should not be touched with hands. Only the cords of the mask should be touched with hands, and the mask should be removed gently.
With inputs from Dr Sunil Jain, HOD Emergency Medical Services, Jaslok Hospital & Research Centre
Read more articles on Miscellaneous