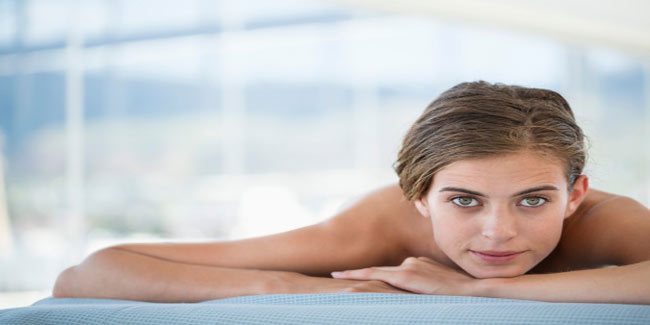 These summer months are rough on the hair and skin, and you can very well experience a paralysis of beauty when the harsh heat sucks up all the life from within you.

Dirty hair that does not want to flow down your back, and the skin that is turning darker with each morning outing. Your skin and hair can face many problems all throughout the year, but especially so during the summer months. Aromatherapy could be of much help to you; it makes use of essential oils and is a therapy whose products are based out of nature. It also embeds in you the need for a proper diet, meditating, exercising and staying fit and healthy. Aromatherapy does not use products that have synthetic ingredients in them and this is why aromatherapy is good in every sense. It is natural and therefore does not leave any side effects. Therefore, now solve your skin and hair problems with aromatherapy!




For Hair
Aromatherapy can give you healthy and shiny hair and it could also help to grow your hair at a fast rate. With the right combination of natural oils your hair can be really beautiful. This is simply the natural way to care for your hair, and needless to say that the results are great!

For Hair Growth

• Thyme, Cedar wood, Lavender, and Rosemary; these four essential oils along with 20 ml carrier oil (Jojoba oil and Grape seed oil) and a small glass bottle are all you need for your hair growth. This mixture will be good for you hair as it will keep your scalp and roots healthy, which will make sure that your hair grows long.

For Head Lice

• Peppermint, Lavender, Eucalyptus, Rosemary, Tea tree and carrier oil of your choice (Jojoba, Almond, Olive Oil) should be used as a natural cure for head lice. This mixture will save your hair from lice infestations and will keep it healthy.

Multipurpose Nurturing

• Use fresh Rosemary, Sage and Horsetail herb along with 250ml Jojoba oil, 2 glass jars, and a strainer for this composition. This is a very effective Aromatherapy for hair, and is for multipurpose use. You have to combine the fresh herbs into the first jar and then pour the Jojoba oil over them and leave them like that for 2-3 weeks. Then you should strain the mixture into a second jar and use your own infusion as a healthy hair mask.




For Skin
In aromatherapy the skin care is all about the use of essential oils in the various treatments for your skin. But before anything, you have to make sure that you maintain a healthy lifestyle which is important for your skin. Aromatherapy for skin care can reduce the fine lines from your skin that contributes to ageing, and also it can cure something like a bug bite or a bee sting! But before anything, you will first have to recognise what is your skin type so that the appropriate oils are used for the treatment.

For Normal Skin
For normal skin type the essential oils used in aromatherapy for skin are atlas cedar wood, geranium, jasmine, lavender, soy, neroil, evening primrose, almond orange, palmarosa, roman chamo, rose, rosewood, and tea tree.

For Dry and Ageing Skin
If you have skin which is dry and is ageing, you will have to use almond, carrot seed, cedar wood, clary, jasmine, geranium, lavender, orange, Palma rose, neroli, castor, extra virgin, wheat germ, sandalwood, rosewood, rose, and vetiver.

For Oily Skin
For those with oily skin, the essential oils necessary are cedar wood, geranium, Clary, lavender, Ylang-ylang, lemon, peppermint, Niaouli, Cajeput, cypress, frankincense, patchouli, Roman & German chamos, sandalwood, juniper, Melisa, coriander, lime (distilled), grapefruit, rose, rosemary, eucalyptus, red mandarine, and myrtle.





For Combination Skin
For this type of skin you will be required to use Geranium, rosewood, Ylang-ylang, rose geranium hydrosol, and neroli hydrosol.

Try aroma therapy because it is natural and it is harmless as compared to chemical products that we get in the market.

Read more articles on Alternative Therapies.