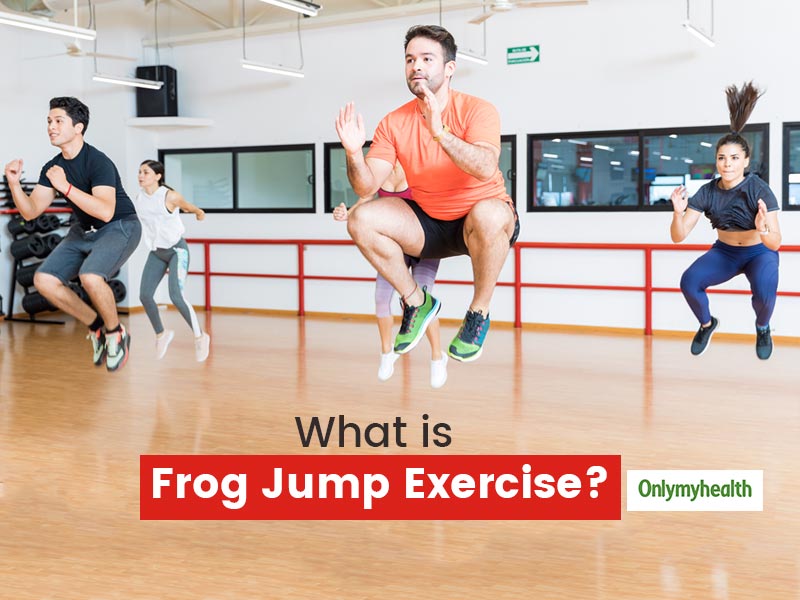 People often do various types of exercises to stay fit and remain healthy. We all are aware of the benefits of doing exercise, as it keeps us fresh and healthy. Training is a vast topic; it is essential to know which practices are good for our health. It is necessary to include activities in your workout routine that are beneficial for your body. And today, we tell you about one such exercise that you should have in your workout routine. What is Frog Jump Exercise? A frog jump is an exercise that will help in keeping you entirely active and is not even difficult to perform. You don't have to do much of it, you have to jump like a frog, and this can prove to be beneficial for you. In Frog Jump Exercise, the entire weight of the body is put on the lower part of your body. You don't need to do this exercise in the gym or need any machine for this. You can do this exercise at your home too.
Health benefits of frog jump exercise
Do you know that in a 30-minute frog jumping exercise, you can burn over 800 calories? If done in a routine, the training helps manage and check weight gain problems.
Frog jumping is beneficial for your heart. By doing this, the pain under your waist is also relieved, and foot pain can also be reduced. If you also have a problem in the lower part of your waist, then you can also include this exercise in your daily routine.
This exercise is beneficial for those who are weak. Stamina also increases with frog jump exercises. Along with this, it empowers the muscles of the feet so that you can run well.
The main muscles worked by the frog jump exercise are your calves, glutes and thighs. Frog jumping exercises properly regulates the blood in your body.
Frog jump exercise is a kind of plyometric training. Frog jumping exercises work to burn more and more calories in your body so that you lose weight.
It works to strengthen your wrists and joints. Along with this, it also helps in strengthening the muscles of your body.
What is the right way to do frog jump exercise?
Each cycle of frog jump exercise should at least 30 seconds. However, the jumps are limitless (no limit to total jumps).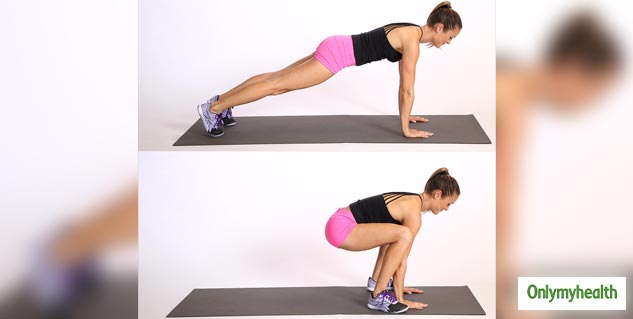 Step 1- First of all, stand upright on the floor.
Step 2- Sit on the floor like a frog and try to keep both your palms on the ground.
Step 3- Try to jump slowly like a frog.
Initially, many people will lose their balance while doing this exercise, but by doing it daily, you will gradually get used to it.
Fitness Tip: Do you want to change up the traditional jumping method? At all times, keep one foot on the floor. An example of this tuck jumps. Instead of jumping to bring up both, exhale and bring one knee to the chest or substitute with regular squats instead.
Read More Articles in Exercise and Fitness