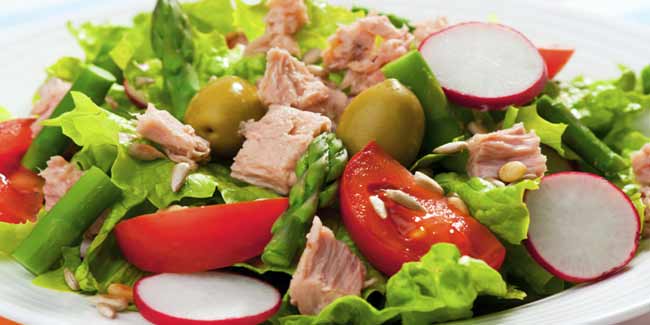 Many factors affect asthma and that includes what you eat. By being aware of the foods that help in its complications, you can expect to manage it better.
With a drastic change in the weather conditions, the level of smog and pollution is increasing by the day. Statistics show that there has been a visible increase in the number of people getting affected by asthma later in their lives. Ever wondered what the reason for such an outbreak is despite people opting for a healthier lifestyle?


Asthma in adults is caused due to allergy. If you are tired of taking medications and look forward to curing asthma the natural way, read on to know about food that help in curing asthma. The treatment cannot get simpler than this!
Asthma cannot be treated completely, but researches have proven that children and adults, who have maintained a diet that includes food coming from seeds, have witnessed a reduction in the frequency of their asthma attacks.
Food such as tomatoes, green beans, cucumbers, eggplants, brinjals, zucchini and fish are far less prone to asthmatic conditions than others. Fish is high on Omega 3 that helps in preventing asthma attacks to a great extent.
Asthma happens due to lack of oxygen supply in the blood and one must also include an iron rich diet in their meals. Eating many kinds of food and dividing it into three meals a day can get tough. Therefore, divide your meal intake into six parts a day. This will help you in eating more food to cure asthma and benefit more!
It is time to go natural. Have herbal tea and organic coffee. Studies over a period of time have proven that people, who had coffee twice daily in proportionate quantity, had less number of attacks. These attacks were minor and did not last for a long period of time. Coffee is meant to reduce inflammation and this can, indeed, heal your chest constriction within a couple of minutes.
Steroids have side effects and if you are a chronic asthma patient, it is time that you slowly adapt to a different eating pattern as it can help to cure asthma simultaneously. You must also understand that if you are under medication, it is not advisable to stop the medication instantly and start eating healthy as it can be fatal. Changes should always be incorporated slowly for a long term result. Food will provide you with nutrients that will give you a progressive and holistic treatment.
Before starting on your asthma specific diet plan, make sure that the listed food items above do not coincide with the allergy causing food. Even if this is unlikely to happen, check what food cause allergy. For example, prawns may cause skin allergies and some people even face momentary breathlessness right after eating prawns. If you do not know what food allergies you have, go for an allergy test after consulting your doctor.

Foods to cure asthma will certainly add balance to your breathing pattern and reduce future constriction in the airways to happen. Happy eating!
Read more articles on Asthma Treatment.