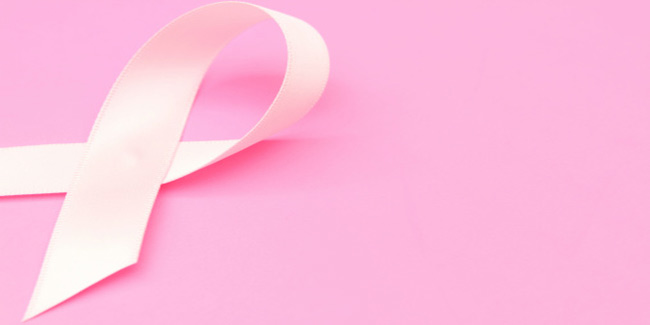 While eating certain foods can increase your breast cancer risks, there are some that can increase it. Take a look at some of the harmful food options.
Diet plays a certain role in the development of all cancer types, including breast cancer. Foods cannot protect you from getting breast cancer, but they can definitely lower your risk of getting it to a certain degree. Likewise, there are food options that put you at risk of breast cancer.
Take a look at some dietary choices that could be putting you at risk of breast cancer.
High-fat Diet

High-fat diets are often linked to breast cancer risk. On the other hand, breast cancer is less common in countries where people consume plant-based and low-fat diets. A research on women suggests that girls who eat a high-fat diet during puberty, even if they don't become overweight or obese, may have a higher risk of developing breast cancer later in life. Avoid foods with high fat content such as fried foods and margarine.
Butter and Cream Cheese

Women must limit the use of butter and cream cheese. An unsweetened fruit puree or preserves can be used as a substitute.
Processed Meats

Avoid processed meats and processed foods. These foods are usually high in fat, salt, and other preservatives.
Salad Dressing

It is advised to eat less salad dressing to lower your cancer risk. Use a non-fat or low-fat dressing. Be careful with salad dressing; put a small amount of your regular dressing on the side.
High-fat Dairy

Estrogen in the fat of milk products can make hormonal changes that may fuel cancers, including cancers of the breast and prostate.
Alcohol

Alcohol intake has association to an increased risk of developing breast cancer. According to the American Cancer Society, women who consume 1 alcoholic drink a day have a very small increase in risk. Those who have 2 to 5 drinks daily have about 1½ times the risk of women who don't drink alcohol.
Tobacco Smoke

The 2014 US Surgeon General's report on smoking concluded that there is "suggestive but not sufficient" evidence that smoking increases the risk of breast cancer.

Some studies point out the effect of diet and food choices on breast cancer risk, although there is no conclusive evidence. However, be wary of these foods for good.

Foods that Lower Breast Cancer Risk
Choosing healthy foods can make your body the healthiest it can be. Fruits, vegetables, legumes, and whole grains not only make you feel your best but also cut the risk of many illnesses including breast cancer. Eating food grown without pesticides is another smart choice as it protects against unhealthy cell changes.