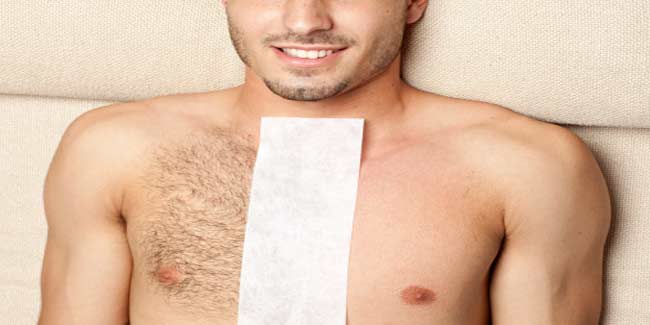 Gone are days when hair looked sexy on men. Now everybody prefers the hair-free look. Lean how you can get that look with waxing.
Back then hairy men were considered hot, but today, men have followed the lead of women and often flaunt clean and hair-free looks. According to a new study published in the journal Archives of Sexual Behavior, most women prefer hairless men over hairy men. However, most men have hair in varying degrees due to male hormones. If you are looking to get rid of your hairy look, the best option you can try is waxing. Most men fear the pain that comes with waxing no matter how strong they are.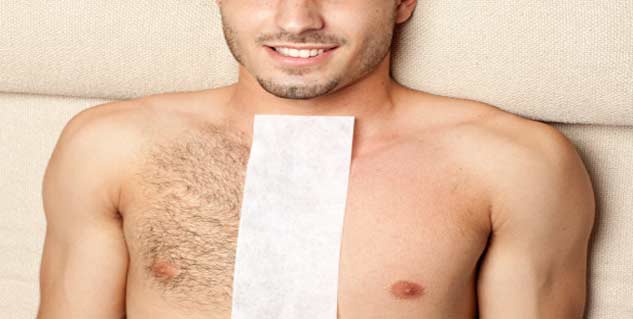 Easy waxing tips for men
Get ready
Make sure you have minimum hair length for an effective waxing process. For that matter, it is best to shave the area that you want to get waxed 3 weeks prior to the waxing, as it will help the hair to grow to a length of 1cm. In case of chest waxing, trim your chest hair to the desired length before waxing.
Trial check
Most men complain of acne breakouts and skin irritation after waxing. Therefore, it is best to go for a trial test on a small area of your body to avoid any complications. Trial test is necessary if you have sensitive skin.
Clean and dry
Before starting waxing, you should clean the area and dry it thoroughly in order to avoid dust, dirt or oil from interfering the waxing process. In addition, it will help the wax to adhere to the skin well.

Perfect technique
Any discomfort during waxing is directly related to the technique being used. If you are doing the waxing by yourself, you should know how to apply the wax, press the strip and most importantly, pull up the strip correctly. However, it would be best to get it done by a professional.
Soothe the area
Once the waxing is done, apply a cold compress or ice on the waxed area to soothe the skin. Always apply a good moisturizer after every waxing process, especially, if you have dry skin. Moreover, this will help you to avoid skin irritations due to the process.

After-care
Care after waxing is equally important as after shaving. After waxing, it is best that you wear loose fitting clothes to shun any irritation that may occur due to the rubbing. In addition, avoid direct sunlight for at least two days after the waxing or use a good sunscreen. Avoid using lotions or creams that contain harsh chemicals.
Image Source: Getty
Read more articles on Skin Basics