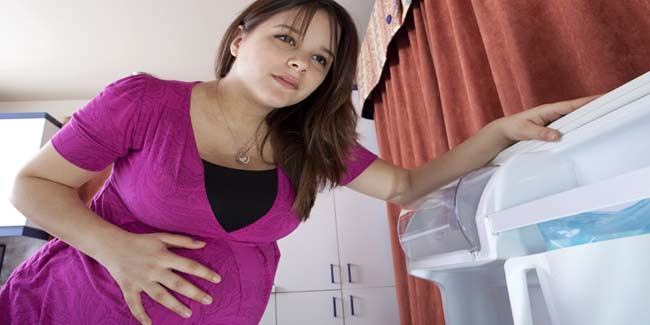 Teenage pregnancy has been on a rise despite the introduction of measures to stop it. Here are some facts on teenage pregnancy.
Teenage pregnancies in the US witnessed a sudden rise despite introduction of various reforms to bring about a reduced percentage of teenage pregnancy. Teenage birth rates in the United States continue to be high and are exceeding those that exist in most developed countries. High rate of teen births are an important concern because teenage mothers and their babies are at an increases risk of various diseases and disorders.
Here are some facts on teenage pregnancy.
More than 10 per cent of births in the U.S. in 2006 were to mothers under the age of 20. Most of the teenage pregnancies occur to girls aged between 18 and 19.
The pregnancy rate for teenagers fell about 40 per cent between 1990 and 2005, however, in 2005, about 725000 teenagers aged between 15 to 19 became pregnant and about 415000 gave birth.
About 3 in 10 teenage girls become pregnant at least once before they reach 20.
Teenage birth rate witnessed an increase in 2006 and 2007. Between 2005 and 2007, the rate of teenage birth rose 5 per cent. This 5 per cent increase followed a 14-year decline between 1991 and 2005 when the rate fell by one-third. In the year 2007, about 4 in 100 teenage girls gave birth to a baby.
1 in 4 teenage mothers under the age of 18 give birth to their second baby within 2 years after the birth of the first baby.
Teenage mothers are more likely to give birth to premature babies than mothers over the age of 20. This is because teenage girls are not as developed as adult women. Between the years 2003 and 2005, premature birth rates averaged 14.5 per cent for women under the age of 20 compared with 11.9 per cent for women aged between 20 and 29 years. Babies that are born prematurely face an increased risk of health issues such as long-term disabilities and even death.
One of the health issues that affect a newborn baby born to a teenage mother is Chlamydia. Chlamydia can cause sterility in the teenage mother and eye infections and pneumonia in the newborn baby. Other health issues include Syphilis, which causes blindness, infant death and maternal death; transfer of HIV virus from the mother to the newborn baby. If the teenage mother takes prenatal care during pregnancy, the risk of an infected mother passing HIV to her baby can be reduced manifolds.
Read more articles on Teenage Pregnancy.