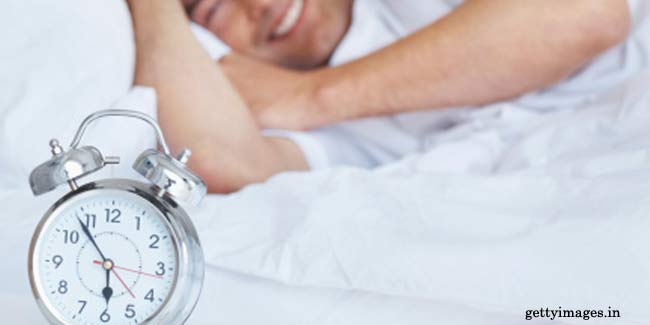 Catching up on lost sleep may improve the body's use of insulin, thereby reducing the risk of type 2 diabetes in adult men, a study has claimed.

Researchers from Los Angeles Biomedical Research Institut (LA BioMed) and the University of Sydney in Australia studied 19 non-diabetic men, with an average age of 28.6 years, who for six months or longer (average, 5.1 years) self-reported inadequate sleep during the workweek. Men received only 6.2 hours of sleep each work night. But, they regularly caught up on their sleep on the weekends, sleeping an extra 37.4 per cent, or 2.3 hours, per night.

When the men slept 10 hours a night on each of three nights of catch-up sleep, their insulin sensitivity was much better than when they had persistent sleep restriction. Their insulin resistance test score also improved (decreased) with sleep extension.

According to lead researcher Dr Peter Liu, we need to get adequate sleep, but that is often impossible because of work demands and busy lifestyles. The good news is that by extending the hours they sleep, adult men - who over a long period of time do not get enough sleep during the working week - can still improve their insulin sensitivity.



Read more Health News.