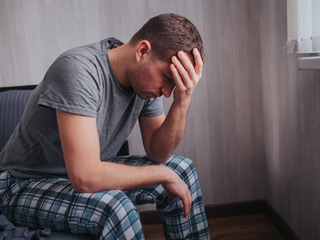 Although not a medical term, morning anxiety refers to waking up with feelings of stress and worry. If you are dealing with excessive anxiety, worry, and stress in the morning, there's a good chance you may also have generalized anxiety. Many people with an anxiety disorder wake up feeling so worried and full of dread that they just want to curl up under the covers and not face the day ahead. Try not to get discouraged, as there are a host of ways to minimize morning anxiety and wake up excited to start the new day.
The symptoms of morning anxiety often mimic those of generalized anxiety disorder. Morning anxiety can be caused by many factors that may also contribute to an anxiety disorder. Since morning anxiety is a reaction to excess stress and worries, there are several potential causes that may contribute to your symptoms. What you eat and drink first thing in the morning can also contribute to higher levels of anxiety in the early hours of the day. Onlymyhealth editorial team spoke to Dr. Padmapriya Chandran, Consultant Psychiatrist, SIMS Hospital, Chennai, to know about some tips to cope up from morning anxiety.
Tips to deal with morning anxiety
If you go to bed worrying or wake up during the night with anxious thoughts, you are likely to feel anxious and concerned about your day in the morning. Here are some important tips to deal with morning anxiety:
1. Take enough sleep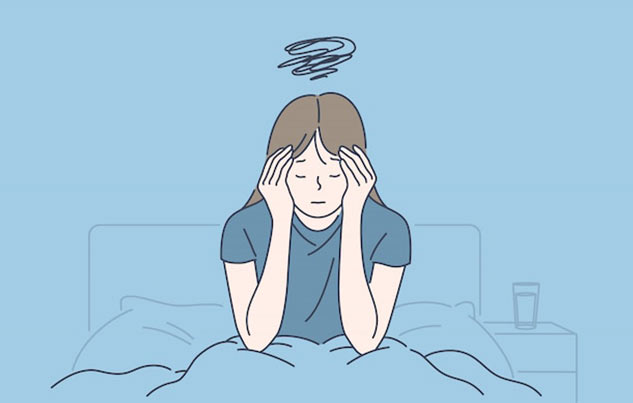 Getting proper sleep is extremely important for your mental and physical health. In fact, sleep problems like difficulties falling asleep and/or staying asleep are known to cause a variety of psychological and physical complaints. These include headaches, decreased energy, poor concentration, short-term memory problems, irritability, and anxiety. Taking enough and quality sleep is important to cope up from morning anxiety.
Also read: Yoga Poses To Release Stress And Anxiety In Kids During Lockdown
2. Restrict alcohol
Many people feel like this the morning after drinking alcohol. This is because they are withdrawing from the effects of alcohol. This feeling often goes hand in hand with physical hangover symptoms such as a headache or upset stomach. For some people, these feelings of anxiety or agitation may be barely noticeable.
3. Think positively
If you've been dealing with morning anxiety for some time, it's possible that you have developed automatic negative thought patterns that can fuel your anxiety. This means that your mind awakens, and without any conscious effort on your part, worried thoughts take center stage, leading to more anxiety. First, identify the thoughts that need changing, and then develop your own positive counter-statements. You can replace the negative thoughts with positive statements.
4. Healthy diet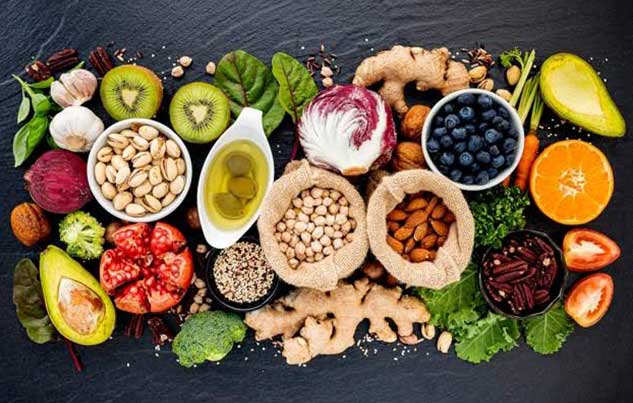 Research suggests a link between diet and anxiety. What you eat has the potential to either trigger or ease anxiety. Try changing your diet to one that's balanced in protein, omega-3 fats (found in fatty fish), and fruits and vegetables. Choosing low-glycemic index carbs at each meal will help avoid glucose spikes and dips that may contribute to symptoms of anxiety.
Also read: Signs That You Are Struggling With High Functioning Anxiety
5. Reduce stress
Stress can be reduced by indulging into various hobbies and practicing meditation as well. Stress plays a major role in triggering anxiety, especially in the morning. Deep breathing done first thing in the morning can help take the focus off of your negative and anxious thoughts and turn your focus and energy toward your body.
If anxiety is impacting your sleep, work, relationships or ability to focus, seek professional help. Living with an anxiety disorder can feel like a never-ending cycle of worry. But it doesn't have to take over your life. With the right treatment, you can learn ways to cope with your symptoms.