After pregnancy most women are worried about the belly fat that is accumulated during pregnancy. However, it can take 6 to 12 weeks to get back to pre-pregnancy state. Remember that losing belly fat after pregnancy requires discipline, patience and time.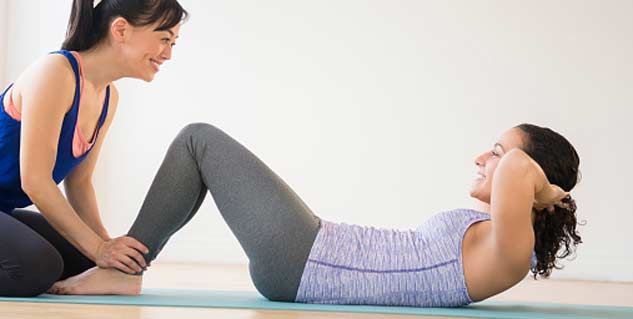 Abdominal Exercises after Pregnancy
Abdominal crunches: This is an effective way to firm up post pregnancy belly. While doing crunches it is important to be attentive to the quality of movements but don't stress yourself too much. If you are a novice and don't know much about exercises then it is advisable to do crunches under professional guidance. You can either exercise in supervision of a personal trainer or can learn the right technique and do it yourself later.
Flutter kicks: By doing flutter kicks you will not only lose extra fat but can also tone the underneath muscles. One just requires to do this exercise for a few minutes on daily basis to get stronger abs muscle. For doing this exercise you must lie on your back with your hands behind. Now try to lift your legs above the ground and make gentle but quick motions like you are swimming on your back.
Hip raises: it is another helpful abdominal exercise to lose belly fat after pregnancy. You just have to lie on your back with your legs at ninety degree angle i.e. straight up in the air. Now place your hands under your buttocks and try to raise your hips few inches above the ground. Try to lift your hips without taking help of your hands, if needed just give a gentle push with your hands.
Aerobic Exercise
If you are trying to get rid of excessive fat gained during pregnancy then start with some sort of aerobic training. With consistence aerobic training you can burn extra calories and increase your metabolism. Make sure that you before steady pace of your aerobic exercise you must have a warm up session of about 5 to 10 minutes. Keep the level of your workout easy at initial level and increase it as you get habitual to it. Aerobic exercises must be done from two to three times on weekly basis.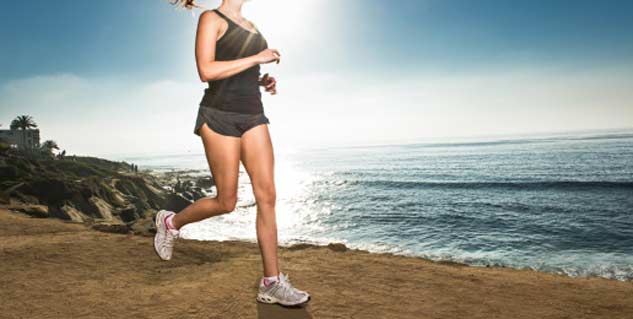 Walk
Walking is a good aerobic exercise and is helpful to burn fat deposits. A simple walk can maintain your fitness in pregnancy and is also effective in losing belly fat after pregnancy. You can go out for walk and get benefited by fresh air and vitamin D as well. Besides this if you have treadmill then use it while your baby is sleeping.
Image source: Getty Images
Read more articles on Pregnancy Exercises.
For more such articles, Download OnlymyHealth App.