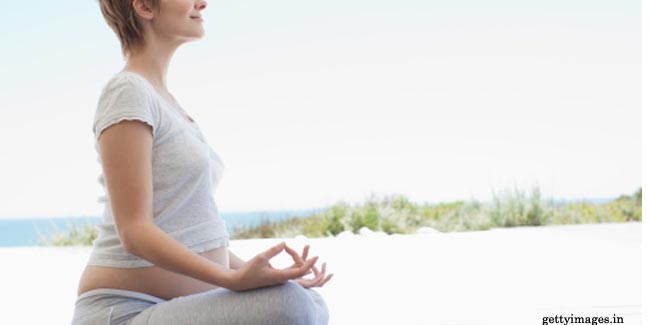 Exercise helps to not only maintain healthy weight during pregnancy but also gets rid of many complications. A few exercises that render numerous health benefits for you and the baby in your womb.
Exercise helps to not only maintain healthy weight during pregnancy but also gets rid of many complications. It actually helps you to beat stress and manage the pregnancy symptoms better.
It can be easy to ignore exercise during pregnancy as your focus tends to be more on your diet and relaxing. However, it is as important to exercise during pregnancy as it is to have a healthy diet and being free from worries.
How Exercise Reduces Pregnancy Symptoms
Helps you deal with increased weight – If you perform exercises that help you improve your pregnancy posture, your baby would get more space to grow. It also helps to make you feel more comfortable in the latter part of pregnancy. As the strength in your upper and lower body parts are enhanced, it helps to enable you carry your weight.
Managing labour – The stronger you are during pregnancy, the more chances of having a normal delivery during labour. Exercise makes you fit and stronger. It has been estimated that with exercise the need for a C-section reduces by 30 per cent. Moreover, even if you happen to need it, you will recover quicker compared to a woman who has not exercised.
Manage fatigue – Women commonly experience fatigue in the first trimester of their pregnancy. As exercise releases an endorphin known as endorphins in your body, it gives your body increased energy and reduces tiredness. Moreover, your joints and parts of the body such as the back and legs become strong and flexible enough to endure the pain and strain of your growing body.
Improved blood flow – Women exercising during pregnancy have better blood supply to the placenta. This is beneficial for the growth of baby as well as placental growth.
Control hormones – Pregnancy is a time of increased hormonal activity in women. It can lead to various complications including problems in foetal growth. Exercise, particularly breathing exercises through Yoga, helps to keep the hormones in check.
Relieve constipation – One of the most common complications during pregnancy is constipation. If you have enough water and exercise regularly, getting relief from this condition is not difficult.
Control morning sickness – Pregnancy causes morning sickness in most women, for which they need to control their diet and also exercise. Both these can complement each other to keep your morning sickness at bay.
While looking to gain benefits of exercising while pregnant, it is important that you take the due precautions. Exercising pregnant women are likely to feel the problem of dizziness, fatigue, dehydration and shortness of breath. If you have any condition, discuss about the limit of your exercise with your health care provider.
Read more articles on Pregnancy Symptoms.