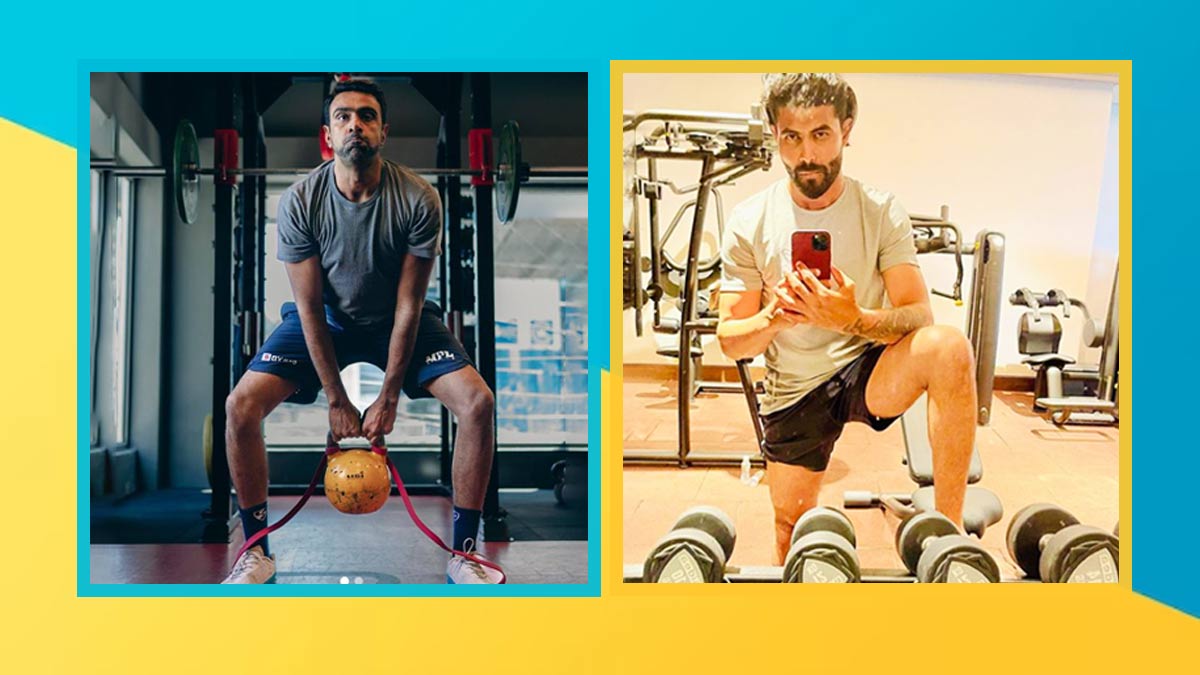 With a 2-0 lead in the ongoing Border-Gavaskar Trophy, India outplayed Australia in the first two test matches. The Australian batters struggled in both test matches due to a terrific spell from India's spin duo. Ravindra Jadeja and Ravi Ashwin have both taken 31 wickets so far. And, while we're all staring at our screens, admiring our spinners' incredible performances, don't forget what's going on off the ground. The players put in hours of hard training to achieve such high-level performances.
Wondering what exercises "the duo" performs? Here are the Ravi Ashwin and Ravindra Jadeja moves that made them two of the best spinners in the world.
HIIT Workout
Ravi Ashwin and Ravindra Jadeja are both all-rounders, which means they must contribute with both bat and ball, which necessitates stamina and strength. When it comes to building strength and stamina, HIIT workouts are among the best. Both Jadeja and Ashwin are frequently seen engaging in HIIT workouts. A HIIT workout consists primarily of bodyweight exercises combined with strength training and short rest periods. The best thing about HIIT workouts is that they help you burn a lot of calories and can be done regardless of whether you want to lose or gain weight.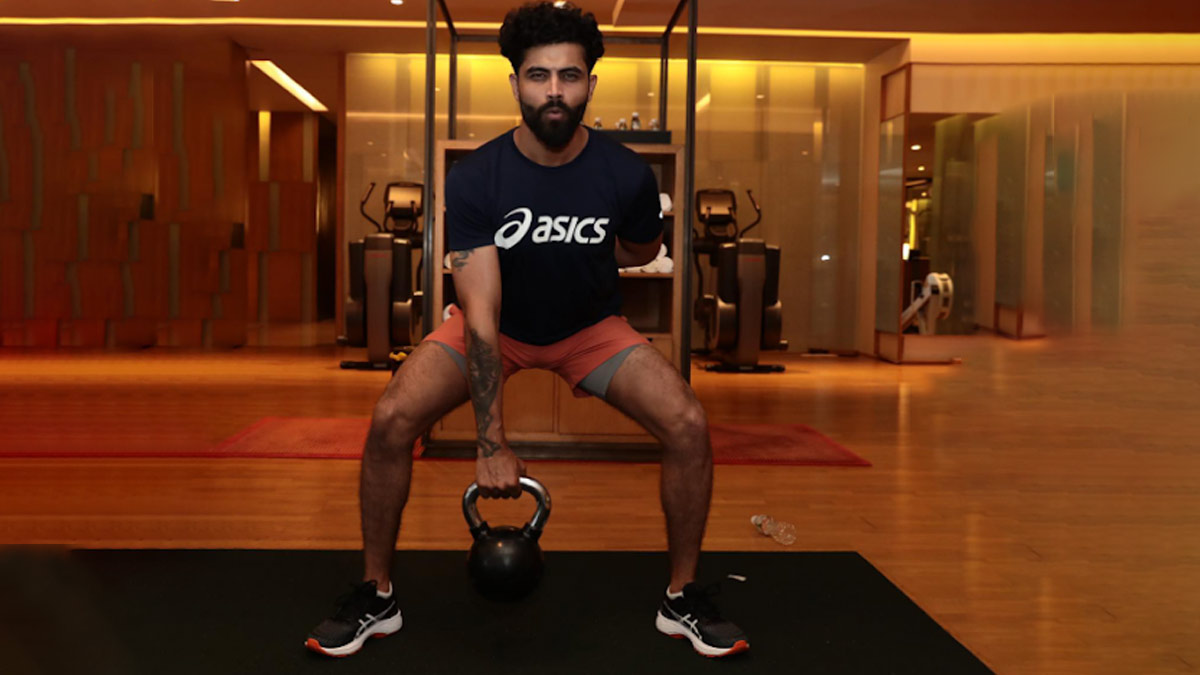 Cardio Workout
Cardio is defined as any physical activity that raises your heart rate. Cardio workout includes all of your exercises, such as treadmill, cycling, running, and swimming. The spin duo is a big fan of cardio because it helps them maintain their weight and stay active on the ground. However, in order to play the game, you must first pass the yo-yo test, which consists of cardio exercises. So cardio is what they do the majority of the time, and the treadmill is their go-to equipment.
Also Read: Test Cricket: Key Diet Components & Fitness Training You Need To Survive 7 Hours Of Play
Power Training
It is possibly power training that helps Ashwin and Jadeja outplay other bowlers. Power training typically consists of exercises that require moving weights as quickly as possible, on the premise that strength + speed = power. Power training encompasses all of your exercises, such as box jumps, kettlebell workouts, and medicine ball workouts. The majority of players prefer power training to weight lifting because weight lifting causes joint stiffness. Power training, on the other hand, helps activate muscle fibres, and because the exercises are performed with minimal weight, there is a lower risk of injury.
Also Read: Addicted To Your Phone? Use It To Lose Weight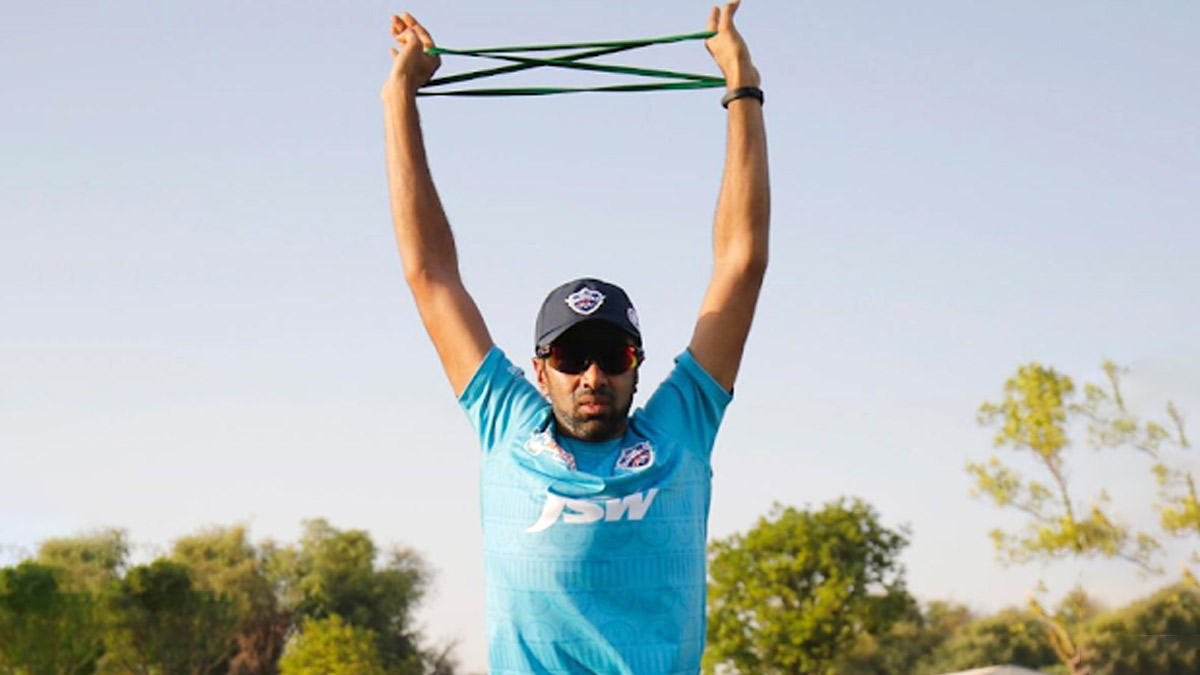 Compound Movements
Compound lifts are exercises that work more than two muscles at the same time. Squats, military presses, bench presses, and deadlifts are all compound exercises. Cricketers engage in compound movements because they aid in both muscle gain and fat loss. All of these exercises can be done with dumbbells or a barbell, but "the duo" prefers the barbell because it allows for progressive overload, which leads to more muscle gains.
Image Credit: Freepik
View this post on Instagram