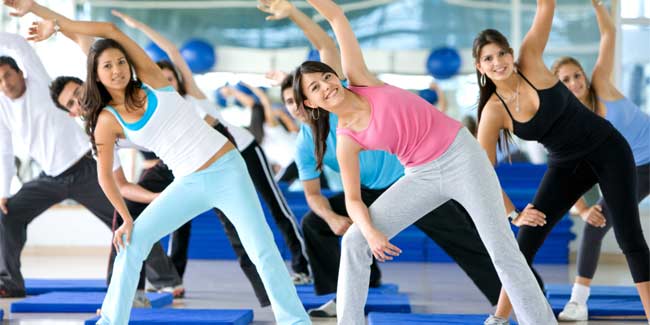 Benefits of exercise cannot be much appreciated. A new research claims that regular exercise makes your brain stress-proof by reducing anxiety. Read on.
Researchers at the Princeton University have found that physical activity reorganises the brain so that its response to stress is reduced and it is less likely to interfere with normal brain function.

The findings of the research resolve a disagreement related to the effect of exercise on the brain particularly that exercise reduces anxiety while promoting the growth of new neurons in the ventral hippocampus (a major component of brain). These new neurons are more excitable than their mature counterparts and hence exercise should show more anxiety, not less.

The researchers, however, found that exercise also strengthens the mechanisms that prevent these brain cells from firing. The impact of physical activity on the ventral hippocampus specifically has not been deeply explored, said senior author Elizabeth Gould, Princeton's Dorman T Warren Professor of Psychology.

Like all novel researches, this was experimented on mice. Researchers found that mice allowed to exercise regularly experienced a stressor exposure to cold water; their brains exhibited a spike in the activity of neurons that shut off excitement in the ventral hippocampus, a brain region shown to regulate anxiety.

Members of Gould's laboratory pinpointed brain cells and regions important to anxiety regulation that may help scientists better understand and treat human anxiety disorders, she said. From an evolutionary standpoint, the research also shows that the brain can be extremely adaptive and tailor its own processes to an organism's lifestyle or surroundings, Gould added.

By doing so, a higher likelihood of anxious behaviour may have an adaptive advantage for less physically fit creatures. Anxiety often manifests itself in avoidant behaviour and avoiding potentially dangerous situations would increase the likelihood of survival, particularly for those less capable of responding with a "fight or flight" reaction, she said.

"Understanding how the brain regulates anxious behaviour gives us potential clues about helping people with anxiety disorders. It also tells us something about how the brain modifies itself to respond optimally to its own environment," said Gould.

The study was published in the Journal of Neuroscience.

Read more Health News.