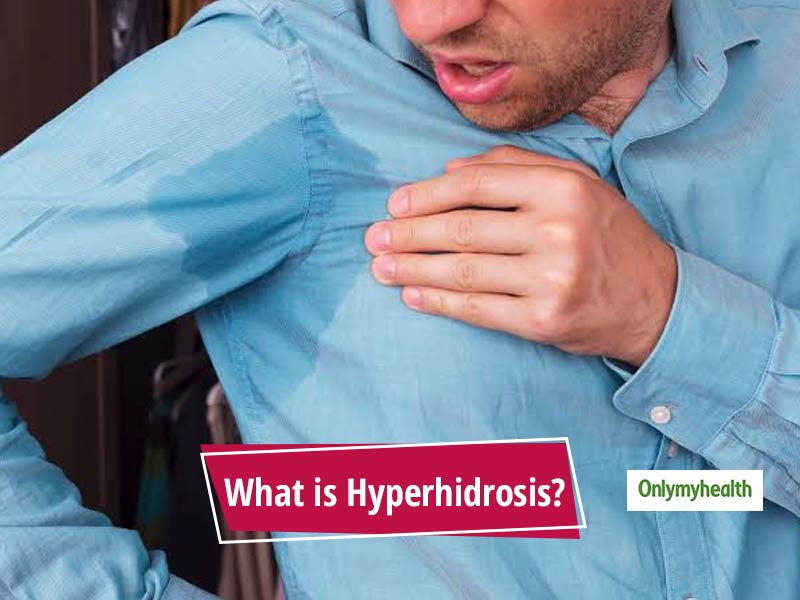 There are a lot of people who sweat more than normal. While, some sweat intensively occasionally, some have an issue of sweating all the time. This is a condition called hyperhidrosis. Excessive sweating can even lead to embarrassment in social groups as the sweat may even dribble from your hands and clothes. It is not even related to exercising or moving your body. You might just be sitting and sweating at the same time. The most active body parts of hyperhidrosis are armpits, hands and feet. This condition mostly starts developing in a person's teenage. Nervousness can make this condition even worse. Read on to know about the causes, symptoms and treatment for hyperhidrosis.
Causes of Hyperhidrosis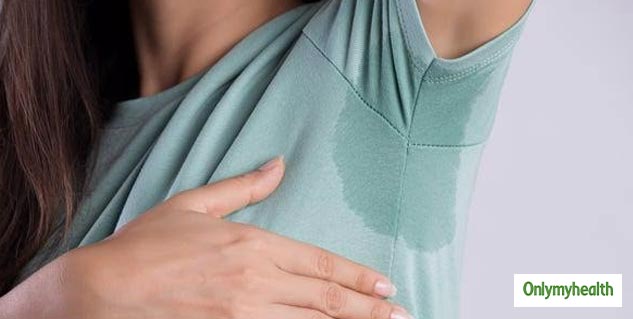 In primary focal hyperhidrosis, the nerves that have to indicate your sweat glands, become overactive. There might be no roleplay of any physical activity, but your feet and palms may sweat. There is no medical reason behind hyperhidrosis. Here are some other causes of excessive sweating:
1. Family history
At times, excessive sweating can be a hereditary problem too. Your family history can become a cause of hyperhidrosis. This condition may run in your family and can have an impact on you.
2. Low blood sugar levels
When the blood sugar level drops, your body tends to produce a lot of adrenaline. The adrenaline rush can also become a cause of hyperhidrosis. Once the level normalises, sweating will stop automatically.
3. Heart attack
A heart attack can also trigger much sweat from your body. Your body sweats a lot to keep the temperature down, if you are having a heart attack. It can also become a reason for excessive sweating.
4. Nervous system disorder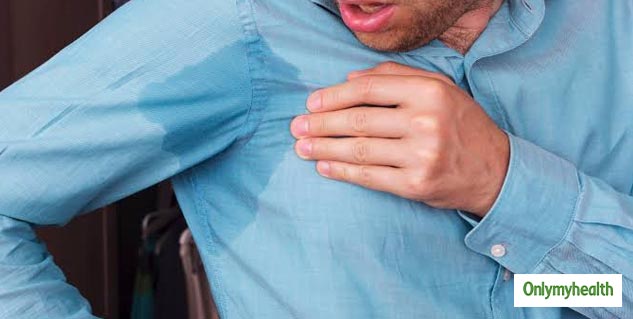 When the body temperature increases, our nervous system triggers the sweat glands which leads to an abnormal amount of sweating. It may occur on your palms and should be controlled by calming and relaxing.
Also read: 7 Unheard Health Benefits Of Sweating
Some other causes of hyperhidrosis are:
Diabetes
Infection
Menopause
Thyroid
Some types of cancer
Obesity
Pregnancy
Anxiety
Hyperhidrosis symptoms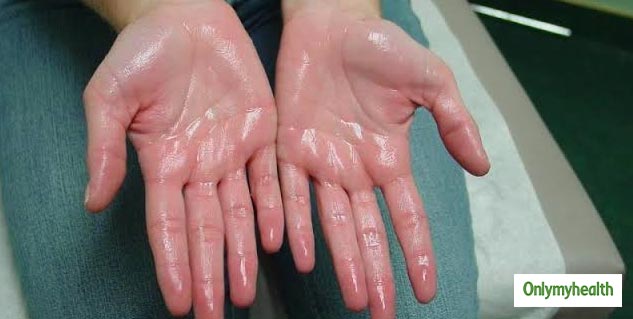 Excessive sweating can trigger your body with episodes at least once a weak with no clear reason. And, day to day extra sweating can make you feel nervous and embarrassed in social gatherings. Here are some of the most common symptoms or signs of hyperhidrosis:
Fungal or bacterial infections
Observable sweating
Wet feet and hands
Recurrent sweating
How To Stop Nervous Sweating?
You can make some day to day lifestyle changes to stop nervous sweating. There are natural remedies that you can do at home and medicines can be helpful too. You should avoid clothing materials like nylon and synthetic for your socks, shoes and clothes. One can also use antiperspirants to prevent excessive sweating. If not taken care on time, hyperhidrosis can lead to infections, rashes, warts and can hamper your self-confidence too. You can always visit a skin specialist to get a treatment recommendation.
Read more on Other diseases