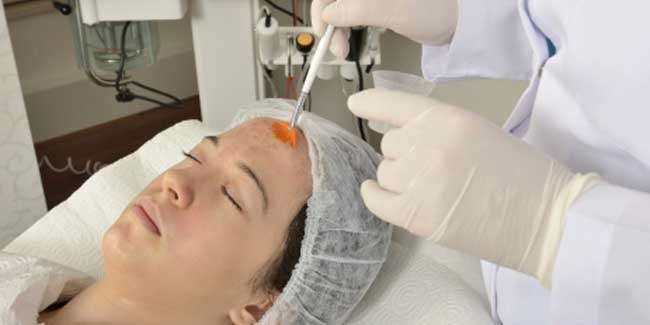 Many of us with skin conditions wish we could go back in time and take better care of our skin. If you too wish the same, try chemical peels. Chemical peels help dramatically reduce lines, wrinkles, acne scars, dark spots, and roughness that are a result of years of sun exposure. The procedure uses a chemical solution applied to the skin, which turns it into a "blister" that eventually peels off. It then reveals a new, smoother and less-wrinkled skin.

Skin quality gets affected by everyday sun exposure and so almost anyone can use chemical peel to improve their skin's colour and texture. But, just like it is the case with other procedures, people get trapped by myths about chemical peels too and these need to be busted. Here is the glowing truth revealed.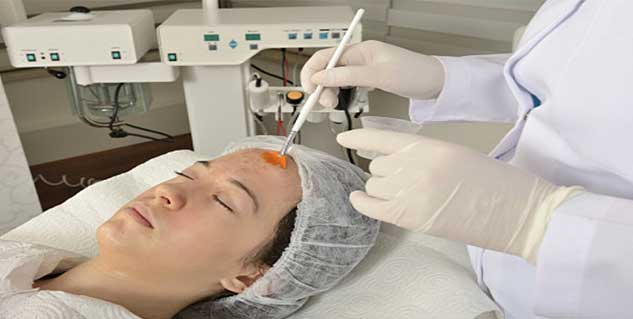 Myth: The skin has to physically peel for the procedure to work.
Truth: The procedure is not to be judged by the amount of "peeling" it produces, but by the end result. Your skin might peel off depending on factors like your skin condition and the strength of the formula. Even if there isn't any visible peeling, your skin will improve when treated with the procedure.

Myth: It's a chemical peel, so it's harmful.
Truth: Most chemical peels are made of plant and fruit derivatives and are therefore, pretty safe. However, stronger peels are also available to treat specific skin conditions.

Myth: Peels cause burning and redness.
Truth: Peels often are mild and don't cause any side-effects. But, it is always advised to do a patch test before using it on your skin because super sensitive skin may suffer an allergic reaction to chemical peels.

Myth: All peels are the same.
Truth: Different peels used to treat a specific skin condition use different active ingredients. So, while a chemical peel for acne prone skin will be based on salicylic acid, others won't be.

Myth: Peels only need to be done once.
Truth: Now that we know that there is a variety of chemical peels available in the market, it makes sense that they can be used for varied time spans. Some peels, such as Cosmela need to be done only once a year while others can be done every two weeks.

Myth: Peels are only for the face.
Truth: Primarily made for the face, peels can be used on any part of the body. You could lighten your knees and underarms using chemical peels. Acne scars and pigmentation are some common areas peels are used for.

The dos and don'ts of peels
• Do not expose treated skin to direct sunlight immediately after a peel.
• Avoid physically peeling the skin with your hands. Use a moisturiser if your skin feels dry or stretched.
• Don't apply retinol creams a few days prior and after a peel.
• Abstain from using peels too often. A three to four week gap is ideal.


Image Source: Getty


Read more articles on Beauty Treatments.