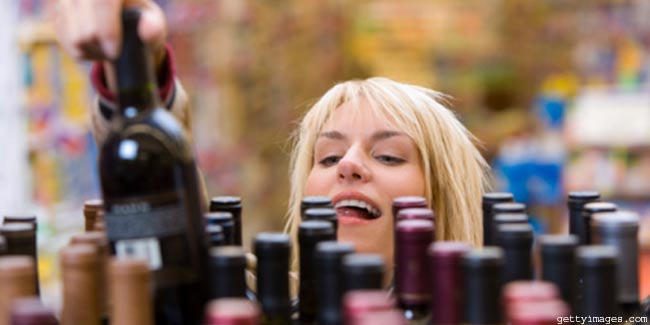 Alcohol consumption is common in western countries, but is proscribed by doctors when a woman is pregnant. We tell you why experts tell you to quit drinking alcohol.
Doctors all over the world and even experts from the American College of Obstetricians and Gynaecologists as well as the American Academy of Pediatrics echo that alcohol and pregnancy do not go well together and that women who are already pregnancy and those trying to conceive must stay as far from alcohol consumption as possible.
Alcohol has been a part of several of the Western societies for over centuries. Consequently, there have been speculations on the relationship between alcohol consumption and the reproductive process. According to the Centers for Disease Control and Prevention, babies born to mothers who indulge in alcohol consumption at the time of pregnancy tend to have Fetal Alcohol Spectrum Disorders. Moreover, some babies who have a serious case of FASDs tend to have serious psychological, physical and developmental conditions that tend to be with them through adulthood.
The effects of Alcohol on the Baby
When a pregnant woman drinks alcohol, it travels through her bloodstream, crosses placenta and reaches the baby. The baby then breaks the alcohol down slower than what the mother does, which makes the former have higher levels of blood alcohol than the latter.

Increased risk of miscarriage, other disorders in the offspring:one of the ways in which alcohol consumption during pregnancy endangers the baby is by increasing the risk of stillbirth and miscarriage. It has been found by researchers that as less as one drink can raise the risks for a baby that has low birth weight.

The baby may also be highly likely to suffer from problems in learning, attention span, speech, hyperactivity and language.

Changes in behaviour of offspring: as little as one drink in a week has been found to make the children of the said mother aggressive and possessing delinquent behaviour.

Fetal alcohol spectrum disorders:this refers to the different health problems that are related to exposure of the baby to alcohol before its birth. FAS is the most severe result of use of alcohol. This is a lifelong medical condition that is characterised by poor growth of the baby either after birth or in the womb itself. Some other characteristics of this medical problem include abnormal facial features, damage to the central nervous system, etc. Babies that have FAS also have an abnormally small brain, head, spine, heart and other anatomical defects. Some of the effects of damage to the central nervous system include mental retardation, vision and hearing problems, delay in physical development and several other behavioural problems.

According to the Centers for Disease Control and Prevention, exposure of the foetus to alcohol is one of the most preventable causes of birth defects. It is therefore, important for mothers to prevent themselves from running the risk of medical problems in their child when he/she is born by avoiding the intake of alcohol as much as possible during the time of pregnancy and a few months before conceiving.
Read more articles on Pregnancy Problems.