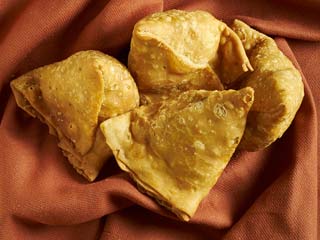 A major study has suggested that women who eat fired food regularly are at a higher risk of developing diabetes during pregnancy.
A major study has suggested that women who are in a habit of eating fried food every day are almost twice as likely to suffer from diabetes during pregnancy. Women who regularly consume chips, omelette or fried chicken are at a higher risk of developing gestational diabetes, which is a temporary condition affecting every one in 20 pregnant women.

The researchers at the Harvard University say that when food is fried, it releases harmful chemicals into food which has an effect on body's control to manage blood sugar level.

When a pregnant woman is unable to make enough insulin it makes their blood sugar to become abnormally high giving birth to gestational diabetes.

In cases where it does not get detected or treated on time, it can cause premature birth and baby being very large or at a risk of dying shortly after labour.

In this study, researchers at Harvard and at the US Government's Department of Health analyzed data on 15,027 women over a period of 10 years. All women were made to fill questionnaires related to their diet and lifestyle which included their frequency of eating fried food, meat, fruit and vegetables, how much water they drank and whether they smoked.

It was found that women who ate fried food seven times a week were at 88 percent higher risk of developing gestational diabetes compared with those who had it less than once a week.

The lead researcher Dr Cuilin Zhang says 'the potential detrimental effects of fried food consumption on gestational diabetes risk may result from the modification of foods and frying medium and generation of harmful by-products during the frying process.'

'Our study indicates potential benefits of limiting fried food consumption in the prevention of gestational diabetes in women of reproductive age', he adds.

The study has been published in the journal Diabetologia.
Image courtesy: Getty Images
News source: dailymail.co.uk
Read more Health News.