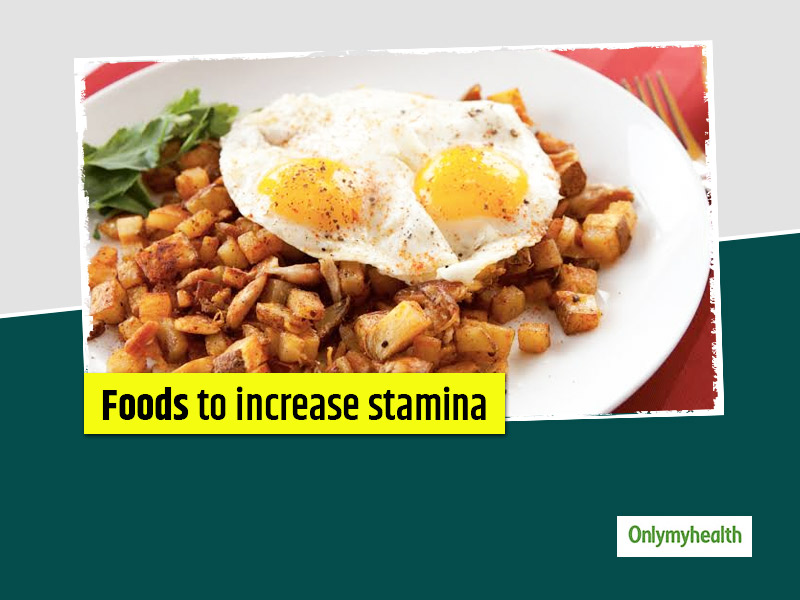 Healthy diet plays a major role in shaping up your lifestyle. Having a nutritious and balanced diet can help in preventing and combating many diseases. Not just walking or running, but physical activity includes dancing, swimming and aerobics as they have also proved to be helpful for a healthy lifestyle and to build your stamina. Sitting on your couch and binging on unhealthy snacks is not going to help your body and it can lead to several dangerous health diseases like diabetes and heart problems. You will feel inactive and lethargic the whole time. Our bodies go through the daily hustles of professional as well as personal lives. And after a long day at work, who has the energy left for gym or running? This requires a good amount of stamina or strength. Having a good stamina does not only help in gaining energy in the body but also contributes towards boosting our immunity system.
Along with diet, one has to do some physical workout for proper nutrition breakdown and to use the gained stamina, so that it does not turn into fat. Yoga and meditation can also reduce stress and increase your stamina naturally. There are a number of foods that might be responsible for reducing our stamina, while there are also some healthy food items that make our stamina strong and increase the energy levels of our body. If you are into any sports or athletic activity then it is essential to consume healthy stamina boosting foods. Foods such as peanut butter, bananas, oatmeal, etc can enhance your energy level and keep you more energetic and active all day long. Read this article further to know about some foods that can help in increasing your stamina.
Foods to boost stamina
With the intake of the right healthy foods, you can increase your ability to go through physical and mental activities in life. Essential nutrients like complex carbohydrates, proteins, omega-3 fatty acids, fibre and vitamins are the energy boosters that help your body in keeping up with various challenges and obstacles of life. So, here are 8 energy giving foods to build stamina:
1. Oatmeal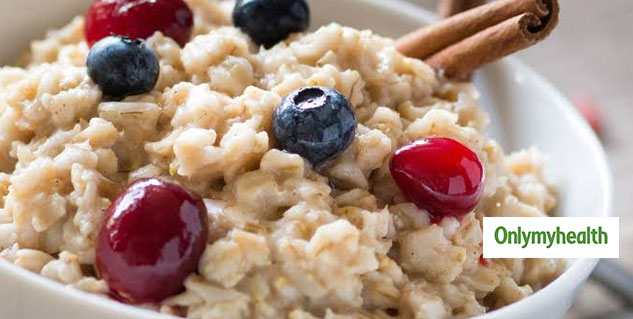 Oatmeal is one of the best stamina boosting foods. Overnight soaked bowl of oatmeal can be consumed with grated coconut and fruits. A variety of fruits can be used along with suitable accompaniments like seeds, chocolate, nuts etc. Oatmeal has unprocessed and complex carbohydrates present in it which helps in slower digestion in the body, further resulting in an increase in stamina and controlled sugar levels. If you use a ripe banana, you can skip using sugar as it will already make oatmeal sweet enough. You can use these different ways to increase your stamina along with a delicious meal.
2. Eggs and chicken
Proteins and amino acids and important to increase the stamina in your body. For this purpose, the beneficial foods to consume are eggs and chicken. Both contain good amounts of proteins and these play a vital role in building your stamina. You can easily incorporate these healthy high fat foods in your diet, especially in the breakfast meal. Eggs and chicken are rich sources of Omega-3 fatty acids, protein, Vitamin D and Vitamin B. There are various ways of consuming eggs such as sunny side up, omelette, egg curry, etc. While chicken can also be included in your diet through many different ways.
Also read: Don't let these foods sabotage your stamina
3. Brown rice
Although carbohydrates are a major source of energy for the body, but not all carbs are good. To boost your stamina, you need to increase your daily consumption of complex carbohydrates. They have the ability to release energy slowly into the blood, making sure that there are enough energy levels for you throughout the day. Another food that fits this requirement are brown rice. It is a rich source of complex carbohydrtaes and also has high fibre and Vitamin B content. It is better to consume brown rice instead of white rice.
4. Green leafy vegetables
Magnesium rich foods include legumes, seeds, green leafy vegetables, almonds, cashews and whole grains. You can include these food items in your diet to help with muscle relaxation and stress relief. These further help in increasing your stamina as well. Iron deficiency also leads to low stamina and green leafy veggies can fulfill this deficiency in your body. So, you can make a basic vegetable curry or just mix and match a number of green leafy vegetables that can be used to make a tasty smoothie.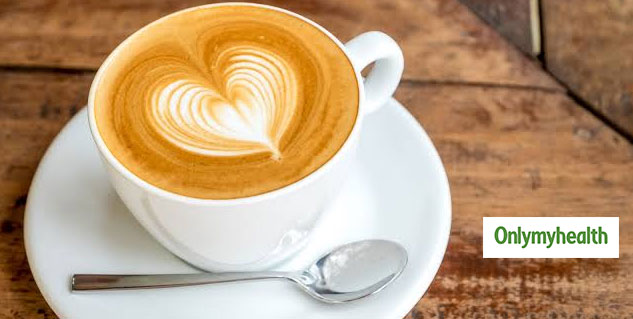 5. Coffee
A lot of people don't know this fact but coffee is the quickest way to energise your body and mind. It reacts instantly and is consumed by many people before gymming. However, it is not recommended to have this beverage everyday due to the high caffeine content in coffee as it causes several harmful disorders. A cup of coffee can be helpful in boosting as well as building your stamina. Another drink that can be taken for stamina is beetroot juice. It is both healthy, delicious and helps in coping up from many illnesses.
6. Almonds
The habit of having a handful of nuts daily in the morning can help in leading a healthy lifestyle. It is a known fact that almonds are the most nourishing and wholesome nuts. It contains all the nutrients that are necessary for your body. Almonds are a rich source of fiber, fats, antioxidants, vitamins and minerals that can help in boosting your stamina. Many people say that the best way to have almonds is in the morning after soaking them in water at night. You can have almond milk, almost butter, roasted almonds and it can even be mixed with a bowl of oatmeal.
Also read: Ways to increase stamina
7. Peanut butter
Although, peanut butter is known for having good amounts of fat, but it is also beneficial as it contributes towards increasing the stamina of your body. Peanut butter is slower in digestion and keeps you charged and full for a long period of time than many other foods. You can add peanut butter in your morning breakfast easily with a bowl of oatmeal. It will keep you active and energetic throughout the day. You can just eat two spoons everyday or spread it on a slice of brown bread. In fact, peanut butter also goes well for fruit dips, just like liquid chocolate.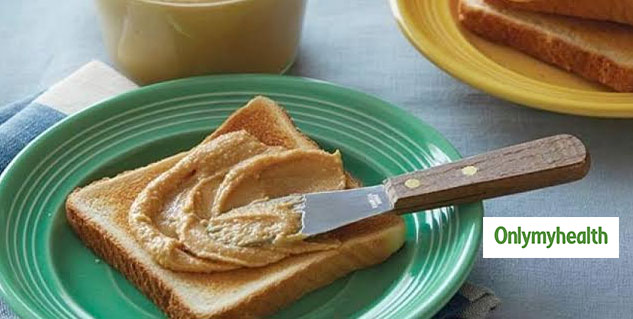 8. Bananas
One of the fruits that is very beneficial for our body is banana. It is like a favourite fruit for a lot of people and kids as well as the elderly love having it. Moreover, the nutritional value of banana is also very high. Having banana can be really good for growing kids as it is an instant source of energy. Its nutrients can be very beneficial for children and adults as they can boost your stamina too. Bananas even have resistant starch. You can have one raw banana everyday or make delicious and healthy smoothies with other fruits as well.
Also read: International Yoga Day 2020: 6 Yoga Poses to Boost Your Stamina
So, these were some foods that can help in boosting your stamina. There are many easy ways to include these foods in your daily diet. Stamina and fitness work together for your body. So, give your body all the nutrients required, indulge into some kind of physical workout regularly, and you will see the changes in your body and stamina yourself. Artificial sugar should be avoided to build stamina on a long term basis as it increases the risk of many diseases. The sugary foods not only contain high fats, carbohydrate and calories but may also increase your blood pressure and sugar levels.
Read more articles on Healthy diet