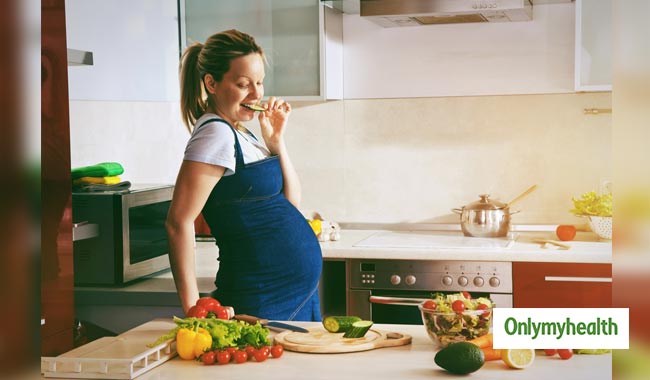 It becomes very important during pregnancy to eat lots of veggies and fruits. Discover how you can have portions of it without getting bored.
Health benefits of fruits and vegetables have never been in question, but pregnant women should be aware of the ones that constitute their diet.
You should stack up a lot of fruits and vegetables in your kitchen during pregnancy. Take at least five portions of fruits and vegetables daily, and try different a different variety each day.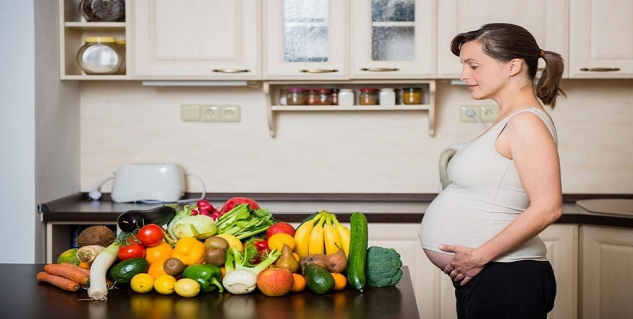 The following may be considered one portion:
A handful of berries or grapes
150 ml of fresh fruit juice
Sliced melon or pineapple
An apple, banana, orange or tomato of medium size
A dessert salad bowl
Two plums
3 heaps of tablespoons of cooked vegetables or beans and pulses
One heaped tablespoon of dry fruits such as walnut, cashew, raisins, almonds and dates
The key idea of eating fruits and vegetables during pregnancy is to get a variety of fruits into your system. So, don't repeat your favourite fruit 5 times and consider your nutrient intake adequate. Also, you should try to get the fruits as fresh as possible. There is nothing like plucking fruit from your orchard. Nevertheless, you may also use frozen, canned or cooked fruits or vegetables.
You may include more fruits and vegetables in your meals by trying innovative food preparations. For ideas, look below.
Breakfast
Mix whole oats, dates, banana and apple in a bowl. You can add dried fruits or cereals to this
Replace mashed banana for your jam or butter which are full of harmful sugars
Have orange juice, but it should not be sweetened
You can try grilled mushrooms with tomatoes. Add baked beans to this combination
Lunch
Try a low salt vegetable soup
Your sandwiches should be made with whole wheat bread and contain vegetables such as tomato, watercress and rocket
Include more of mushroom, tomato, peppers in whatever cheesy dish you want to have
Try a combination of avocado, lime juice, chopped onion and garlic in paneer
Dinner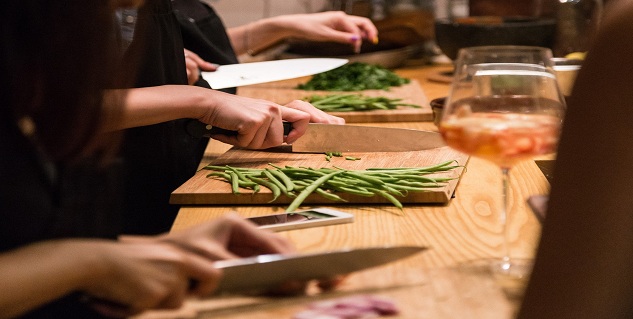 Include dishes that include many vegetables such as stir-fries and salads
Roast or grill the vegetables to make their taste more appealing
Add frozen sweetcorn and peas when you cook rice
If you like mashed potato, add other vegetables such as carrots, swede, cauliflower, green pepper and sprouts. Enjoy this veggie delight meal. Sprouts can be chosen from the nutritious pulses such as kidney beans (moong)
Fruits and vegetables give the added amount of nutrition that you need during pregnancy, and while it may be difficult to chew them between meals, you can make them a part of your meals
Read more articles on Pregnancy Diet.
For more related articles, download OnlymyHealth app.