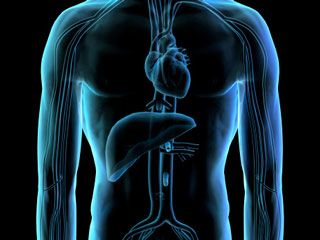 Every one in three persons suffers from liver diseases; it has therefore, become even more important now for people, especially youngsters to seek timely diagnosis and treatment.
The number of cases of liver diseases has been on a rise, especially now that one in three persons suffers from some sort of a liver disease. It is therefore, more important than ever for people to persuade the young generation to go for early diagnosis of Hepatitis B so as to ward off serious illnesses.
Prithvi Mohandas, joint managing director of MIOT Hospitals, said while speaking at the Hepatitis B free screening and vaccination programme conducted in view of World Hepatitis Day, "people have become increasingly cynical of early treatment owing to lack of trust". He added, "For instance, when those with diabetes are not diagnosed early, they may end up with kidney failure. The later you come, the more expensive it gets".

The hospital had conducted a quiz and screened close to 1,000 students from classes 8th to 12th.
Awareness is Crucial
A walkathon was organized by Chennai Liver Foundation to create awareness of Hepatitis B on Marina beach on Sunday as an attempt to spread awareness about the disease. The walkathon had covered two kilometers from Labour statue to Gandhi Statue. R.P. Shanmugam, founder-trustee, Chennai Liver Foundation, said that this was the first time that the foundation was organizing a walkathon so as to create awareness of Hepatitis B and C diseases. the camp had also organized a vaccination camp.

Article source: The Hindu
Image source: Getty
Read more Health News.