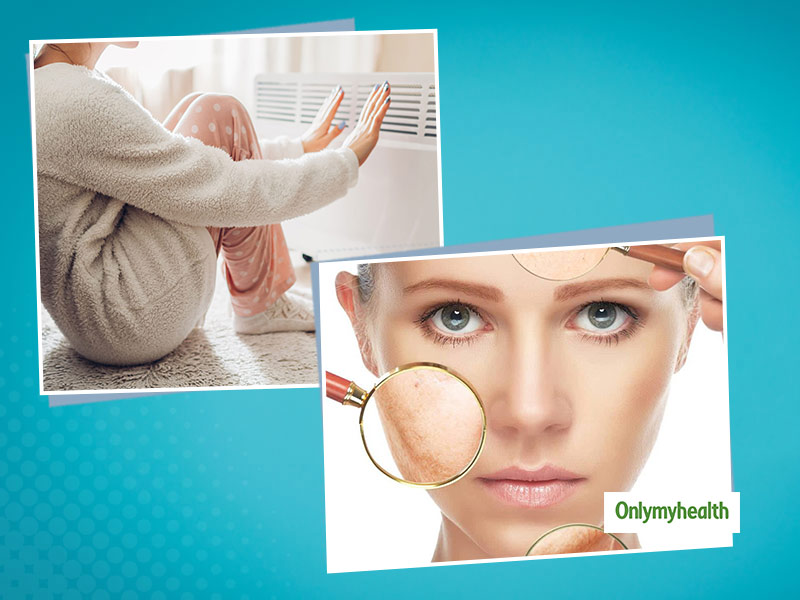 The dryness of your skin can further increase due to indoor heating. Learn this new skincare method to get rid of dryness.
Does heating dry out the skin? We all know that it is a difficult task to protect your skin from dryness in the cold weather. In such a situation, our skin needs special care and attention. During this time of the year, the dandruff increases, and the skin starts feeling dry and lifeless. Do you know that the central heating or indoor heating in the house (such as heaters and blowers), makes your face looks sluggish and tired? Central heating makes the skin dry, itchy and can trigger for flare-ups. In the winter months, several people overheat their homes which is a common trigger for itching. In such a situation, there are some tips and tricks, using which you can get back the glow of your skin. Let's know more about them.
Set a hydration routine to get rid of dry skin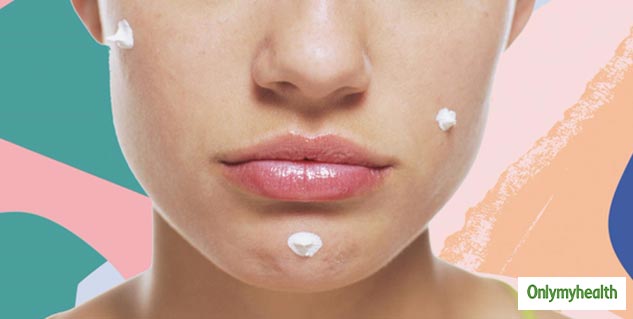 Lack of moisture in the air is the first cause of dull skin in winter. That means an oily cream is not going to heal it. Creams and oils are primarily made up of fat, which means that they help form a protective barrier on the skin and thus prevent moisture from its deeper layers. Sometimes in extremely cold conditions, you may have to hydrate your skin through other methods. This means that your skin needs to take water-rich products first and then use lipid-like ingredients like butter, cream or oil. At the same time, products that have hyaluronic acid will have to be used (as they help to promote the moisture in the skin).
Also read: Chapped Lips Due To Changing Weather? Here Are 5 Tips To Treat Them
Take special care of food and sleep for dry skin
Drinking alcohol and caffeine regularly causes the skin to dehydrate, and over time sugar-rich foods break down collagen and elastin, causing skin tightness. Along with this, drink water and eat more seasonal vegetables and fruits. These help to balance your body's pH level, which can improve the glow in the skin. At the same time, if you have insomnia (or you do not sleep on time), then it will also affect your face.
Also read: Causes for the pain in your heels
Dry skin and vitamin E and C deficiency
Vitamin C is known for its skin glowing benefits as it not only reduces mild scars and also helps to make the skin young and glowing. Apart from this, it also helps to retain moisture in the skin and improve its ability. Besides, it also helps in reducing inflammation in the skin. This is why vitamin E-rich combinations are used in many skin products. Vitamin E is an element that helps maintain skin nourishment.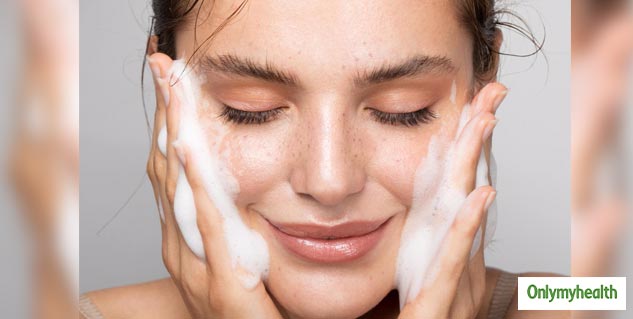 Dry skin and cleansing of dead cells
If your skin is dry or not exceptionally smooth, you should take special care of it. So for most people living in the northern parts of India, this time of year causes a lot of pollution. In addition to normal dead cells, this dirt can also form another layer of grime on the skin, making it look dull. It is also necessary to periodically exfoliate to protect our skin from harmful substances as a result of pollution.
Read more on Skincare