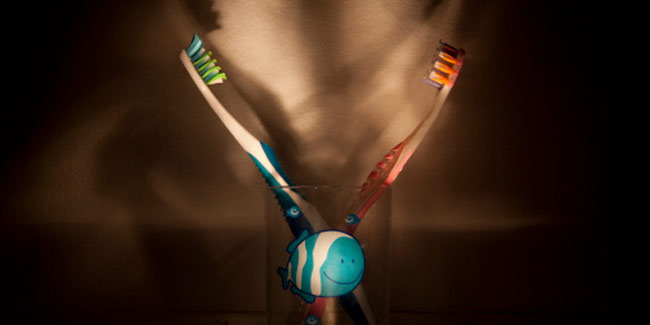 You knew that the water in the refrigerator is chilled but you couldn't stand your thirst and gulped down a sip only to be put off by excruciating pain in the gum. Such dental maladies on a daily basis are as common as the number of cell phones today. But, you can chill because we will tell you how you can be your 24-hour dentist.
Sensitive Teeth
One of the biggest contributors or causes of sensitive teeth is exposed nerve roots, which happen as a result of receding gums. You could put away toothpastes that contain phosphates as this compound is infamous for triggering sensitivity in the gums. Also, do not brush too hard.
When the Filling gets Lost
If our filling falls out, do not throw the lost piece away. Keep it with you so you can show it to your doctor the next time you meet him/her. Till the time you meet your dentist, it is imperative to keep the tooth clean by brushing gently using a toothpaste and lukewarm water. Also, avoid bringing food near this area. If your dentist is not in town, you could get temporary restorative materials that have zinc oxide in them and are sold over-the-counter.
When Crowns/caps come off
If you lose a cap/crown, you have to make sure that you put it back in. You can do that by cleaning the cap thoroughly. To fix the crown, you will need a paste, which you can easily find in a drugstore. Mix the paste well and put it in the crown, place it on the tooth and bite down gently till it is seated properly. Wipe any extra glue. Even though the paste won't taste like the best thing in the world, it is worth trying in case of an emergency.
Inflamed Gums
Inflammation in the gums can happen when bacteria like bits of food enter the blood vessels through the gums around teeth. Inflammation is the body's response to foreign invaders such as these. Inflammation for a short while is good, but with frequent careless oral care, one may develop chronic inflammation. To prevent or treat inflammation of gums, brush and floss regularly; floss after each meal to reduce the risk of gum inflammation significantly.
Stained Teeth
Common, every day activities like drinking alcohol, smoking can lead to staining of teeth and also cause one to look old. Tooth whitening is a common procedure at the dentist's clinic. There are a lot of over-the-counter tooth whitening tools that you can buy, but teeth do not shine white till you follow a routine of consistent brushing, flossing and avoiding staining drinks or foods.

Whatever you try to have the best smile in the world, the truth remains the same:there is no shortcut in getting and staying healthy.
Read more articles on Dental Procedures.