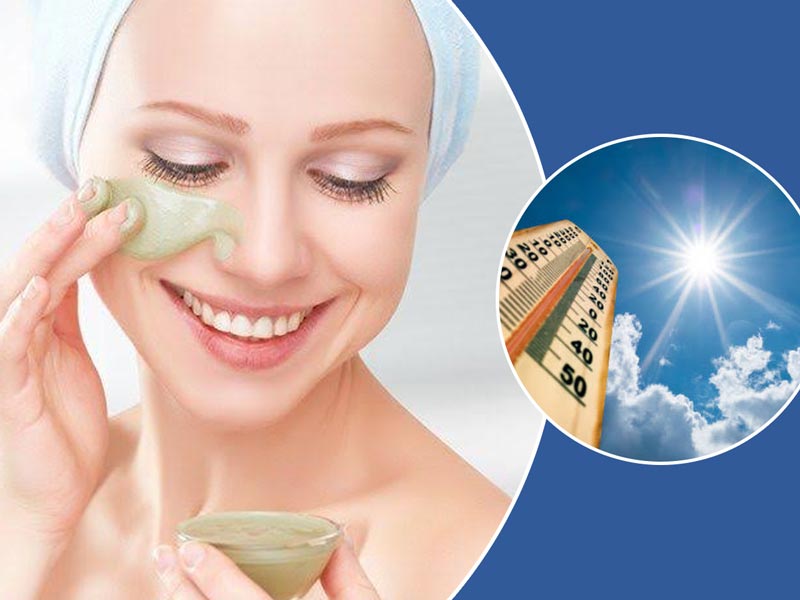 Eating cool foods during summer season is a must. Similarly, making your skin feel cooler is also important to beat the scorching heat. Nowadays, most people choose to apply a homemade DIY face mask/pack at home instead of buying products from the market. To resolve all your summer skin issues and make you feel cooler, there are certain ingredients such as aloe vera and cucumber that should surely be a part of your face mask. The heat in summer season can affect your skin through many ways, so to protect it from sun damage, you should apply cooling face masks at home. Keep reading to know about DIY cooling face masks to beat the heat.
DIY cooling face mask
A cooling face mask can help in fighting many summer skin care problems such as tanning, dehydrated skin and sun damage. These natural masks will not only treat but also protect your skin from dirt, dust and sweat. Here are 5 DIY cooling face masks that you can try to beat the heat:
1. Fruit face mask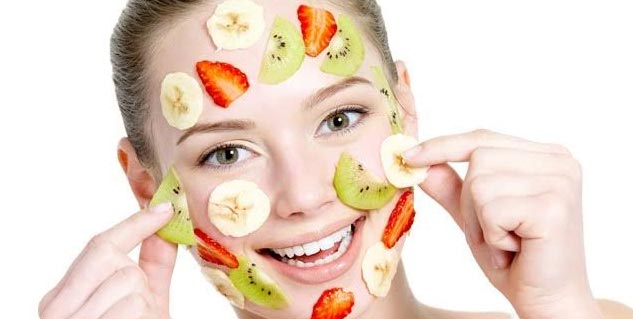 Face fruit is a very popular homemade mask that most people apply during summers. Papaya has a good amount of enzymes that help in removing dead skin cells. On the other hand, banana helps in tightening your skin. Lastly, apple has pectin that is beneficial for clearing the skin. Orange is a skin friendly fruit as it is rich in vitamin C and helps in restoring the acid-alkaline balance.
How to make:
To make this cooling face mask, mix fruits such as banana, apple, papaya and orange together
Apply this mixture on your face
Leave it on for atleast 20- 30 minutes and then rinse it off
2. Watermelon and cucumber mask
Cucumber and watermelon are two best fruits to eat and even apply during summers. They have cooling properties along with a wonderful taste. Both cucumber and watermelon contains high water content. This property can help in keeping your skin hydrated. In addition, this DIY face mask can also keep your face cool, moisturized and fresh.
How to make:
Blend the cucumber and use the pulp or juice
Mix it with mashed watermelon
It is your choice to add an egg white
Mix all the ingredients and form a smooth paste
Then, apply it on your face properly
Wash it off after 10-15 minutes
3. Rosewater and sandalwood mask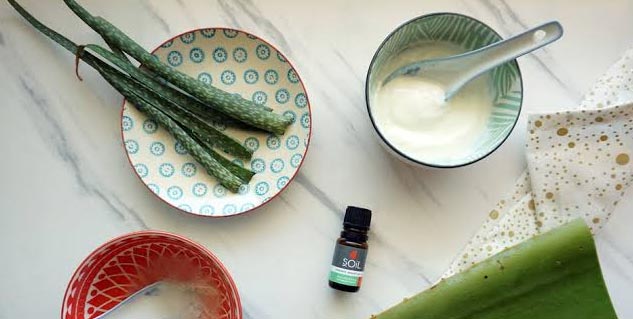 Sandalwood and rose water are known for their cooling properties. These two natural ingredients are being used for skin care since ages. They can help in providing a cooling and glowing skin. In fact, rose water can make you feel extremely refreshed.
How to make:
Mix two tablespoon of pure sandalwood powder and a little rose water
Create a smooth paste and adjust consistency as per your judgement
Then, apply this mask on your face
It will provide a cooling sensation instantly
4. Yogurt and aloe vera mask
Both aloe vera and yogurt are cooling ingredients that are perfect for your DIY face mask during summers. Aloe vera will make your skin feel fresh, cool and rejuvenated. Yogurt can also make you feel cool instantly, along with preventing several skin issues.
How to make:
Extract gel from aloe vera leaves
Add two spoons of non flavoured yogurt in the aloe vera gel
After applying, let the mask stay on your face for atleast 10-15 minutes
Rinse it off after a few minutes
5. Tomato and honey mask
Tomato and honey can also do wonders for your skin. Tomato contains detanning properties, thus it is one of the best ingredients to use for a cooling face mask during summers. Honey has anti bacterial and other benefits properties present in it that can help in making you feel cool.
How to make:
Grind a tomato and extract fine pulp from it
Put 1 tablespoon of honey and mix properly
Honey will act as a binding agent and help the mask stay on your face
Apply and let it stay for 10-15 minutes