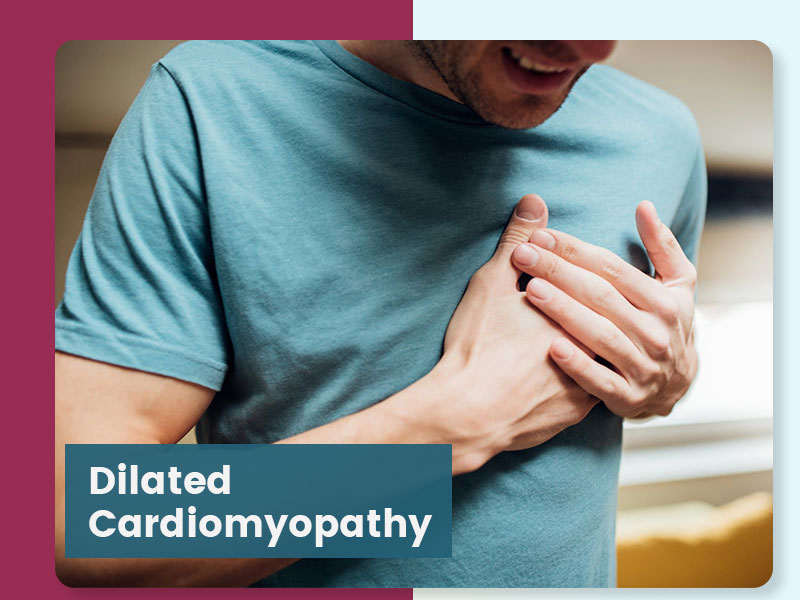 Dilated Cardiomyopathy is a heart muscle disease. It can cause severe complication, read to know below.
List of Heart related diseases seems never ending. There are so many complications and conditions which can happen in the heart that you cannot tell which one are you suffering from until you analyse them. Dilated Cardiomyopathy is also a heart disease that usually starts in the muscle of the heart in left ventricle. This is a disease related to pumping of blood and the effect of it on the heart. It does not have extreme complications mostly; there are fewer chances that a person can have life-threatening experience due to Dilated Cardiomyopathy. Let us understand this disease in detail from Dr. Anant Shukla, Head Surgeon in department of Cardiology, B.N.K Hospital, Varanasi.
What is Dilated Cardiomyopathy?
Dilated Cardiomyopathy is a heart muscle disease that starts in the left ventricle and affects the pumping chamber. The ventricle in such case is not able to pump blood properly through it because the chamber stretches and thins often. The muscle of the heart itself is not affected but it can get affected gradually over time. Unfortunately this disease does not have any symptoms so it is hard to tell when you have this disease.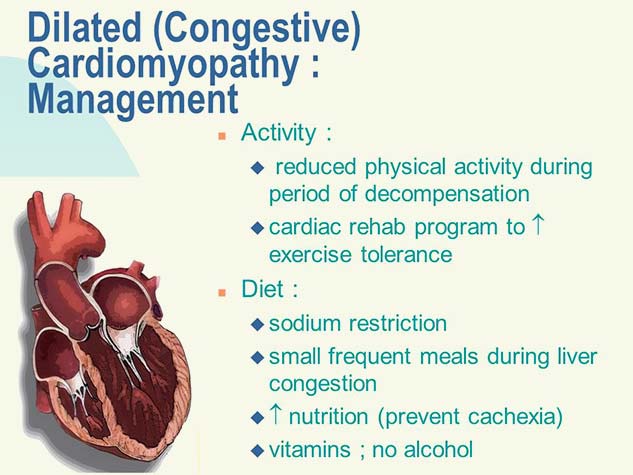 Dilated Cardiomyopathy leads to irregular heartbeats, rhythm disorder, blood clots and can even cause sudden deaths in few cases. This disease is also a common cause of heart failure in adults. It can affect both adults and children which lead to many complications. The ability to pump blood in body decreases and hence the left chamber is also weakened.
Causes of Dilated Cardiomyopathy
Dilated Cardiomyopathy can be caused by a number of reasons that include inheritance as well. But mostly it happens due to other health conditions such as-
Severe coronary artery disease
Diabetes
Viral infections of heart
Heart Valve abnormalities
Alcoholism
Thyroid disease
Drugs that affect the heart
It can also occur to women after giving birth. That condition is called postpartum Cardiomyopathy. It can be little hard to treat because there are several other aspects which come to play in that condition.
Also Read- Effect Of Triglycerides On Overall Health And Risk Factors
What are the Complications of Dilated Cardiomyopathy?
Complications of this disease include the following conditions-
Sudden Cardiac Attack- Dilated Cardiomyopathy can cause heart to stop beating suddenly; cause of it can be any heart valve abnormalities. This can be dangerous to health and in some cases hard to recover if not treated immediately.
Blood Clots- This is a common problem with many major heart disorders and diseases. When there is problem in pumping blood through the ventricles, there is a condition of blood clots. Pooling of blood in one ventricle because of dilated Cardiomyopathy can lead to blood clots. This can enter main bloodstream and cut off the blood supply from vital organs resulting in renal failure. Blood clots can also cause stroke, heart attack or damage other organs.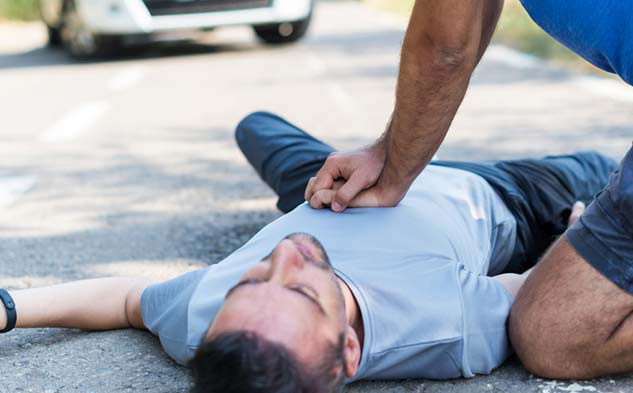 Heart Failure- In the condition of dilated Cardiomyopathy, there are high chances that you may face heart failure. This is because heart is unable to supply blood to the body and thus does not function properly. It can lead to heart failure. There could also be fluid build-up in the lungs, abdomen, legs, ankles and feet.
Heart Rhythm Disorder- Since the heart is unable to pump blood properly, it causes irregular heartbeats. This can result to heart rhythm disorder. Change in pressure on your heart causes development of abnormal heart rhythms. This condition is also called arrhythmias.
Heart Valve Regurgitation- Enlargement of left ventricle makes it hard for the valves to close. This causes the blood to flow backwards making your heart less efficient and effective. This condition is called heart valve regurgitation. It can result to serious problems sometimes and needs a valve replacement which is hard to get.
What Are Risks for Dilated Cardiomyopathy?
High blood pressure for long duration
Having a family history to dilated Cardiomyopathy or heart failure
Inflammation of heart muscles from immune system disorder
Damage to heart muscles from diseases
Neuromuscular disorder
Excessive alcohol consumption and drug abuse

Prevention Tips for Dilated Cardiomyopathy
Some life changes can improve your chances for not falling for this disease. If it is inherited, then these habits can prolong it. Other than that it can also make sure that you don't get dilated Cardiomyopathy because of factors that you can control. Hence follow these tips-
Do not smoke or stop smoking if you already do.
Drink alcohol in moderation and do not indulge in alcohol abuse
Do not take any illegal drugs or medication without prescription
Eat a healthy and balanced diet that is low in salt
Maintain your weight and fitness
Get enough sleep that is for 8 hours so that your body is able to function smoothly
Follow an exercise program recommended by doctor
Manage stress and anxiety, see a therapist if you have any mental issues.
Also Read-Types And Causes Of Heart Rhythm Disorders
Conclusion
Dilated Cardiomyopathy is a heart disease which occurs in left ventricle but can spread in the other ventricles as well. There are no symptoms for this disease hence it is difficult to find out if you have it or not. There are associated health conditions which can give you an indication to get tested. Dilated Cardiomyopathy can lead to adverse health conditions like heart stroke, heart failure, heart rhythm disorder, cardiac arrest and blood clots. The best way to prevent it is to have a healthy lifestyle and make sure you workout and maintain your physical and mental health.
Read More Articles on Heart Health