Sleep apnea is diagnosed based on medical and family history, physical exam and results from sleep studies. If needed, your primary care doctor will refer you to a sleep specialist (a doctor, who specialises in the diagnosis and treatment of sleep problems) for evaluation.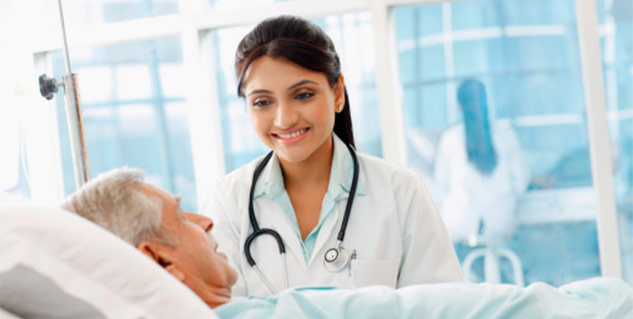 Medical history
The doctor may ask you questions regarding the amount of sleep you get at night and how you function during the day. Your doctor may recommend making a sleep diary for 1 to 2 weeks. Note down how much you sleep each night, how sleepy or active you feel throughout the day etc. The doctor may talk to your spouse or bed partner to know how loudly and often you snore and if you make gasping or choking sounds during sleep. For a child with sleep apnea, the doctor will talk to the parent regarding the child's signs and symptoms.
Physical exam
During a physical exam, the doctor will check your mouth, nose and throat for extra or large tissues. Some adults with sleep apnea may have an enlarged uvula (tissue that hangs from the middle of the rear of your mouth) or soft palate. In children with sleep apnea, the tonsils are often enlarged. For a child, physical exam and medical history (given by a parent or caretaker) may be adequate to diagnose sleep apnea.
[Read: What is sleep apnea?]
Sleep studies
Sleep study (polysomnogram, also called a PSG) is the most accurate test to diagnose sleep apnea. It records the events and activities while you sleep. Sleep study may be done in a sleep laboratory or by a home-based portable monitor. The results of PSG or home-based sleep test can help the sleep specialist to diagnose sleep apnea.

Polysomnogram: During polysomnogram, the following parameters are recorded:
Electrical activity of the brain (electroencephalography-EEG),
Rhythm and rate of heart (Electrocardiography-ECG),
The amount of air that moves in and out of your lungs while you're sleeping (recording and monitoring of breathing functions),
Eye movement during REM stage of sleep (electro-oculography),
Muscle activity of the facial area and legs (electromyography) and
Oxygen levels in the blood with a probe placed on the ear lobe or finger (oximetry).
[Read: Sleep Apnea: When to seek medical help?]
Home-Based Portable Monitor: Home-based sleep test with a portable monitor may be done in people with sleep apnea. The portable monitor records similar information as a PSG such as electrical activity of the brain (electroencephalography-EEG), rhythm and rate of heart (electrocardiography-ECG), chest movements when air moves in and out of your lungs while you're sleeping etc. If needed, your doctor may recommend full PSG study in a sleep centre.
Image: Getty

Read more articles on Sleep Apnea Diagnosis and Prognosis
For more such stories, Download Onlymyhealth App.