Sleep apnea is a chronic sleep disorder, which causes reduction or pause in breathing (airflow) when the person sleeps. It not only impairs sleep, but can cause serious complications such as increased risk of accidents (car crashes, work-related accidents) and other medical problems such as hypertension, heart failure etc in adults. In children, it can impair the child's growth and development and school performance.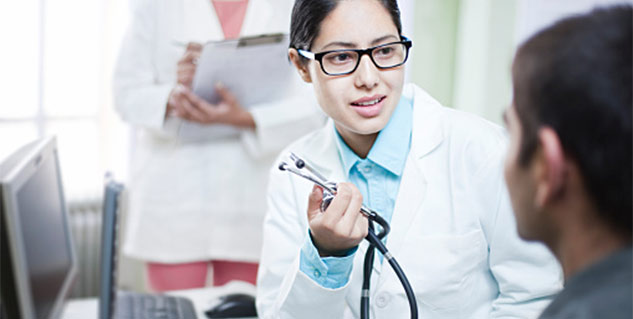 Consult a doctor if you experience or if your partner observes any of the following symptoms suggestive of sleep apnea:
[Read: Understanding sleep apnea]

Loud and chronic snoring while sleeping (which disturb your sleep and that of others).
Choking, snorting or gasping during sleep.
Long pauses in breathing during sleep.
Feeling tired and excessive daytime sleepiness (regardless of how much time you spend in bed), which may cause you to fall asleep while you're working, watching television or even driving.
Waking up repeatedly feeling out of breath.
Not feeling fresh in the morning (regardless of how much time you spend in bed).
Insomnia or frequent night time sleep disturbances.
Other symptoms such as increased forgetfulness and difficulty in concentrating, variations in mood, irritability or depression.
Consult a doctor if your child experiences any of the following symptoms suggestive of sleep apnea:
Breathing through mouth instead of nose during sleep.
Sleeping in strange positions.
Hyperactivity or inattention.
Delayed growth and development.
Poor or deterioration of school performance.
Many people tend to ignore snoring, considering it to be a symptom associated with aging. Consult your doctor for sleep apnea if you experience loud snoring, especially if it is associated with periods of silence.

Who to consult

Health professionals, who can be consulted, if you think you have symptoms suggestive of sleep apnea include:
Sleep specialist (a doctor, who specialises in diagnosis and treatment of sleep problems).
Image: Getty

Read more articles on Understand Sleep Apnea.
For more such stories, Download Onlymyhealth App.