Considering that that 35% of deaths due to heart attack, cancer or diabetes occur to the population within the productive age group of 35 to 60 years and every minute 4 people die of heart attack in India, 2 of diabetes and one of cancer or stroke – DesiMD Healthcare launched the first of its kind Active Health Management Services (AHM) in the Telemedicine space. It is a simplified, effective and convenience-based online healthcare solution, to managing health, with just a phone call or the click of a mouse (online).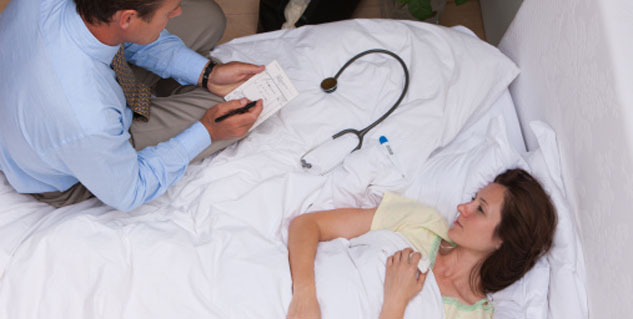 AHM aims at improving quality, equity and affordability for a common man to deal with health issues. "This concept steer clears all the hassles of waiting in long queues for doctor appointments, getting a second opinion, treatment follow-up, timely advice and a proper direction for treatment", says Dr. Ajay Tripuraneni, CEO DesiMD.

With a growing network of hospitals and specialists across 500+ cities, 750+ hospitals and over 600 doctors in India, DesiMD offers affordable and convenience-based health care.

Active Health Management (AHM) with Suraksha Health Card:
AHM has proven to save several lives from slipping into serious and chronic disorders with a structured approach to managing it, because of its preventive, convenience-based and 360-degree approach to healthcare. Subscription to Suraksha Health Card provides all the valuable AHM services
Benefits of AHM services:

• AHM offers preventive, convenience-based healthcare, without burning a hole in the pocket.
• Complete access to the doctor anytime of the day all-year-round.
• The doctor monitors the patient continuously, by reaching out to the patient every month.
• The physician assesses the patient from a 360-degree approach.
• A crucial second opinion is offered to avoid confusion on varied opinions (diagnosis) on a health condition, saves money, time and stress.
• Personalized mentoring on dealing with health issues.
• Monitorshealth parameters such as hypertension, blood sugar levels and even sends you alerts and reminders about your medication and periodic check-ups.
• Maintains all your Personal Health Records (PHR) online safely, to help access it for any future diagnosis or reference.
• Fulfills the need for a family physician of the olden times where the family doctor was always available to address any health issue.


Read more Health News.
Image source: Getty
Source: DesiMD Healthcare Services