Melanoma is a type of skin cancer that occurs when melanocytes, the pigment-producing cells in the skin, become cancerous and start growing out of control. It is a serious type of skin cancer and can spread to other parts of the body if not caught and treated early.
In an interaction with OnlyMyHealth, Dr Smriti Naswa Singh, Consultant Dermatologist and Cosmetic Dermatologist, Fortis Hospital, Mulund (Mumbai), explained more.
What Causes Melanoma
"Melanoma is a type of skin cancer, more common in men and people above the age of 50 years. It develops in the skin's pigment cells called melanin," said Dr Singh.
The exact cause is unknown but exposure to ultraviolet (UV) rays from the sun, or from tanning lamps or beds increases the risk. Non-UV exposed areas may also sometimes get affected by melanoma, and these are hidden sites like beneath nails, genital area, palms, and soles.
Also read: Study: Blood Test Can Predict The Risk Of Metastasis In Melanoma Patients
Melanoma usually appears as an abnormal-looking mole or skin growth. It can be flat or raised, maybe black, brown, pink, red, blue or skin-toned. It can also look like a normal mole.
'ABCDE' Formula To Detect
Features such as a change in mole anatomy should rouse suspicion of cancer/ melanoma and prompt a person to go to a dermatologist or an oncologist.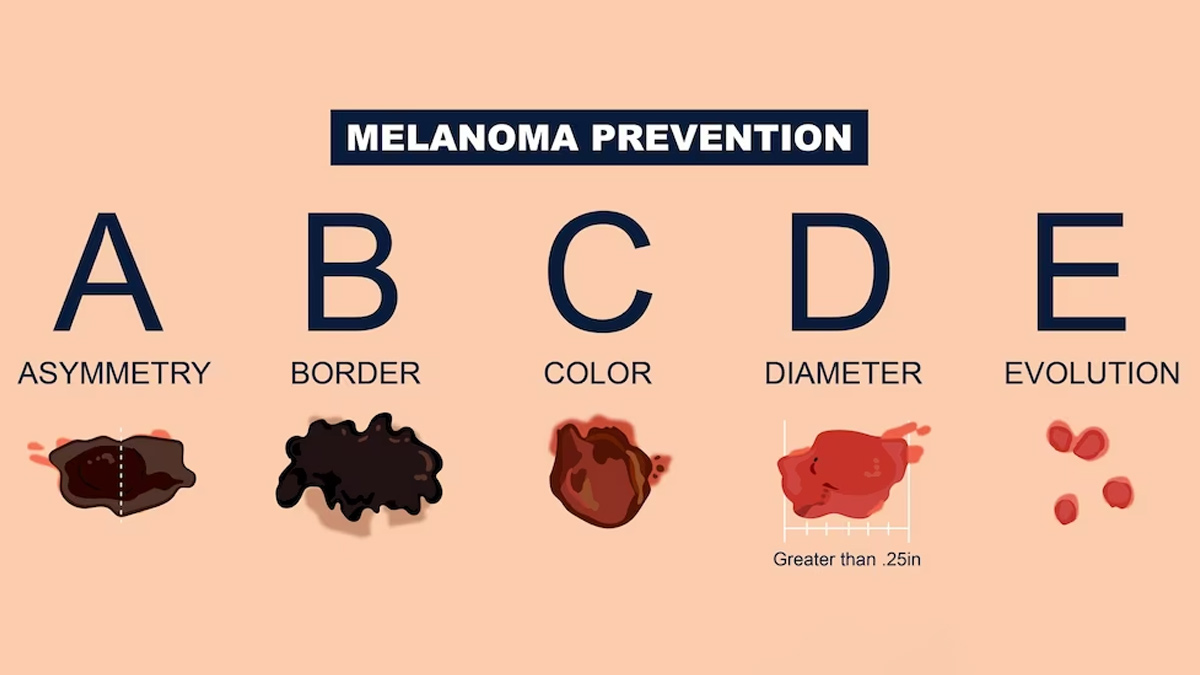 It is easily remembered by the acronym ABCDE.
A: Asymmetry
B: Boundary (uneven and notched, instead of soft and smooth like a mole)
C: Colour (multiple colours rather than brown)
D: If diameter is more than 6 mm or 1/4th inch then it could be a warning sign.
E: Evolving (change in shape, colour, size, or elevation of a spot on the skin, or symptoms like bleeding, itching, or crusting)
Certain forms of melanoma may exhibit these changes, while others may only show one or two.
Types Of Hidden Melanomas
Following are the types of hidden melanomas:
1) Acral Lentiginous Melanoma
It is also called 'melanoma under a nail' and is a rare variety. It is seen in Asian descent and those with darker skin pigment.
2) Melanoma of Mucous membranes
It is the melanomas of the nose, mouth, food pipe, anus, urinary tract, and vagina. They are especially difficult to detect.
Also read: Coffee can lower your risk of getting melanoma
3) Melanoma of the eye
This type of melanoma commonly affects the uvea, the part of the eye behind the white part (sclera), and causes vision problems. It can be detected through an eye exam.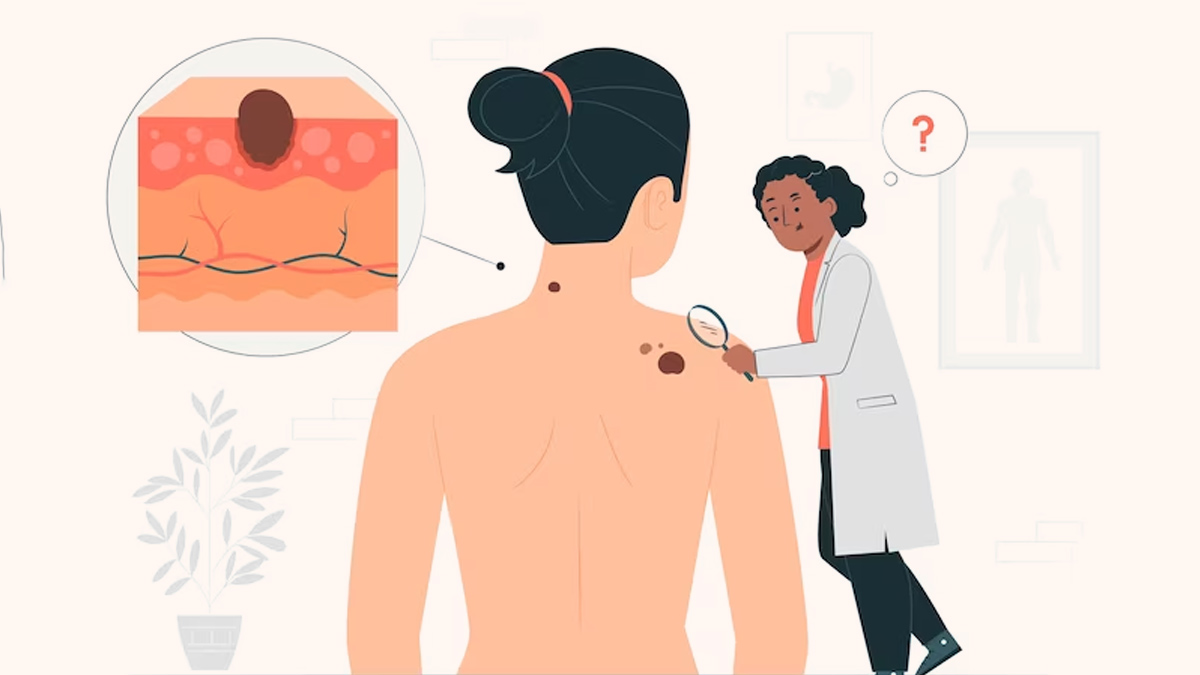 If you notice any new moles or changes in existing moles, it is important to have them checked by a dermatologist. Early detection is important for successful melanoma treatment. Treatment for melanoma can include surgery, radiation, chemotherapy, and/or immunotherapy.
Preventing melanoma begins with protecting your skin from UV radiation. Wear sunscreen, cover up with clothing and hats, and stay out of the sun during peak hours. Regularly check your skin for any changes. Always have any suspicious moles or growths checked by a doctor.
Early diagnosis and prompt treatment are very important. Remembering the ABCDE formula, and annual checkups with a dermatologist can be a good way to prevent late diagnosis.
Image credit- FreePik