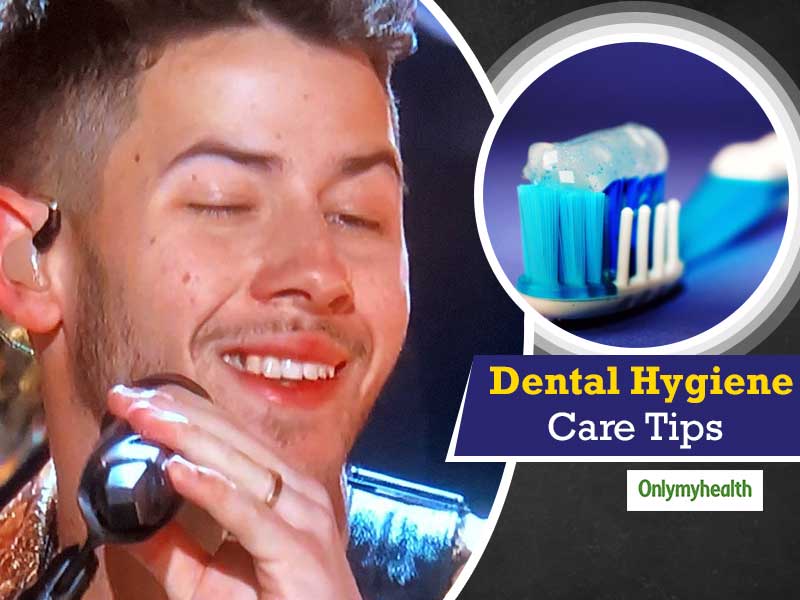 Ever found yourself embarrassed in a situation where you found some food stuck in your teeth? Be it a date, a party or your goddamn wedding. Just imagine how the 27-year-old singer must have felt after he got to know that there's something in his teeth. The Jonas Brother's surprised the audience by performing on their new song "five more minutes" followed by "what a man's gotta do" but what caught the attention was the food stuck in Nick's teeth. The Trio was accompanied by their wives Priyanka Chopra, Danielle Jonas, Sophie Turner. Social media was flooded with trolls on Nick Jonas.
However, Nick Jonas's cool response won our hearts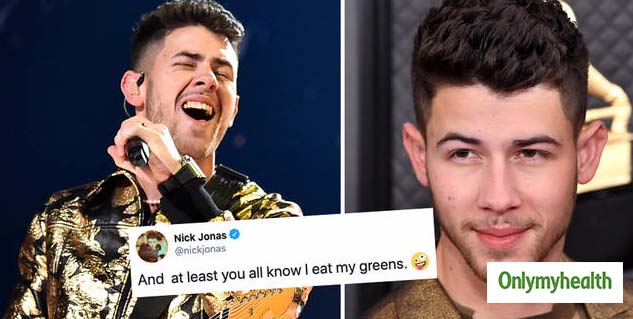 Now, How can we avoid these awkward situations? We cannot be as cool as Nick, but at least we can avoid them with proper care and attention. Here are a few ways you can follow the essential tooth care tips to avoid anything like this in future.
Also Read: No Wires And No Pain, Dr Gupta Says To Opt For Invisible Braces Over The Conventional Ones
Brushing
Some essential tips that we need to follow while brushing for maximum oral hygiene:
Brush your teeth twice a day with fluorodine toothpaste, Once in the morning and once at night.
Use a soft-bristle toothbrush or electric toothbrush and move the toothbrush in a small circular motion towards the roof of the mouth.
Keep your toothbrush at a 45-degree angle. Do not brush for less than 2-3 minutes. In case of an electric toothbrush, keep it at the same angle against your gums. Make sure you don't press it against your gums and teeth too hard as this will cause bleeding in your gums.
Remember to change your toothbrush every three months.
You can give a brush stroke to your tongue using the bristle to avoid bad breath and removing bacteria.
Opt your toothpaste according to your gum.

Flossing
A step that we all skip, but is as essential as brushing and using a mouthwash:
Sometimes brushing won't remove the plaque on the adjacent tooth surface. With the help of floss, you can remove the food particles that your brush might find it hard to reach.
Hold the floss tightly and leave an inch or two in between. Use the thumb to direct the floss between the upper teeth.
Gently glide the floss between the teeth in C shape and zigzag motion against the tooth and gum line. Don't forget to floss the backside of each tooth and unroll different one
Drag the flosser up and down cleaning the tooth.
You can use a handheld flosser or electric flosser as the flossing technique is similar.
It is essential to be gentle while flossing, so is sure how to use it properly as poor flossing technique can cause complications.
Also Read: If You Have Dry Mouth, Do Not Take It Casually
Mouthwash
Rinsing your mouth with mouthwash can be a benefit. It's useful only if you know the method to use it. Using mouthwash twice a day will kill the bacteria and helps in removing plaque, food particles from your teeth. It also helps in eliminating bad breath and chances of gingivitis(early-stage gum disease). You can rinse with mouthwash instead of water.
Start by brushing and flossing your teeth with fluorodine toothpaste thoroughly followed by using mouthwash.
Pour 20 ml (3 to 5 teaspoons) of mouthwash into a cup. Make sure you don't dilute the solution with water or swallow it
Empty the cup into your mouth and swish it in your mouth, move the liquid side to side from one cheek to the other for 30 seconds.
Spit the mouthwash out.
Read more articles on Other Diseases