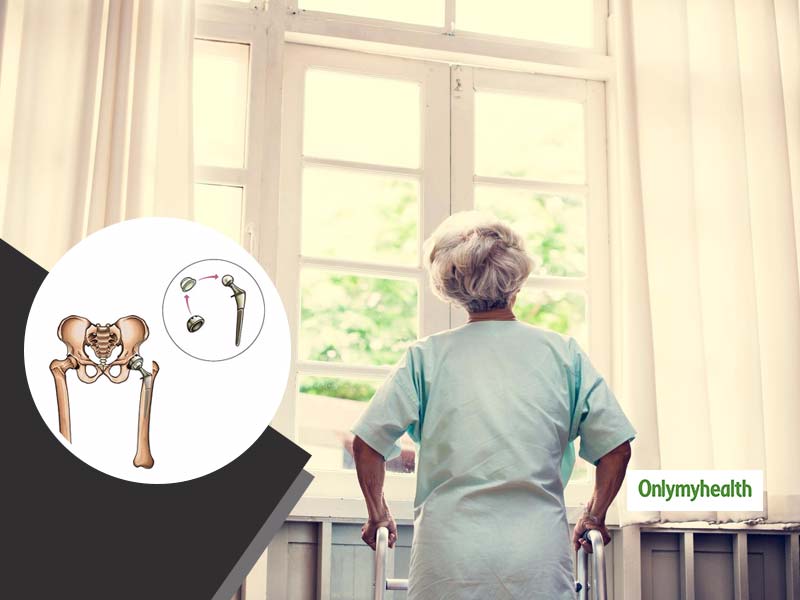 Here's how hip replacement surgery is not as scary as it seems to be for older adults, even above the age of 70
The moment we hear about hip replacement, the very first thought comes to mind is the recovery period as that is the time when there will be no anaesthesia but the person in his/her senses bearing the pain and difficulty in walking. But not just in youngsters and middle-aged people, hip replacement is essential and safe even in people who are above the age of 70. Owing to age, one may think of giving hip replacement surgery a miss but not undergoing one may increase the chances of various other serious health ailments, even leading to increased mortality in this age group.
Sharing one such experience, exclusively with Onlymyhealth, Dr Saif N. Shah, Senior Consultant Orthopaedic Department from Medeor Hospital had a 75 YO patient to attend. The old lady sustained a hip fracture and had been bedridden for more than three months. Here's what happened to the patient when she was brought in to the hospital.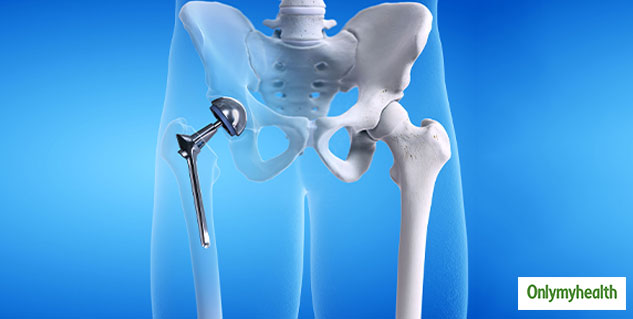 Also Read: Myths and Facts on Total Knee Replacement Surgery, Explained By Joint Replacement Expert Dr Yadav
Case Study: Three months of inactivity had led to bedsores and also deformed lower limbs. The bedsores were as deep till her backbone, which was exposed due to prolonged bed rest. Despite suggesting a hip replacement, which came from the family as if it is a safe procedure for someone of this age? However, after explaining about the advancement in technology with intense deliberation on the pros and cons of the surgery, they decided to go ahead with it. It took two weeks of intense rehabilitative therapy before the Doctors could proceed with surgery. To the family's surprise, the 75 YO patient could stand the day after surgery, a feat in itself. This was nothing less than an achievement as she was on bed for three months before she was brought in for treatment.
Hip Replacement Surgeries in Elders
In Hip replacement surgery, you replace the ball of the thigh bone. The surgeon removes the arthritic bone and replaces it with artificial metallic implants. It's usually done when conservative methods fail and sometimes in cases of fracture as well. This surgery is generally performed in cases of fracture in an older age group or cases of arthritis. Bone tumours is also sometimes an indication to perform hip replacements.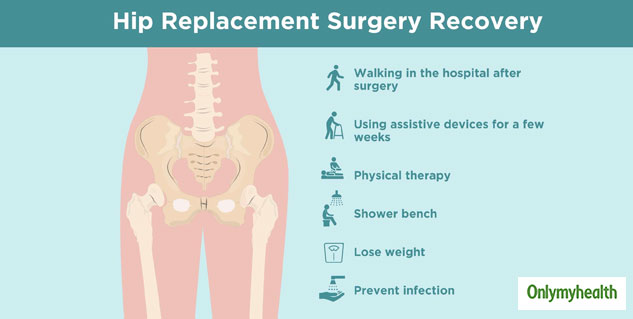 Dr Shah explains, "In case of elderly patients like this, an early surgical recourse is recommended to improve the chances of recovery. Any delay in surgery not just adds to a patient's trauma; it often contributes to increased mortality in this age group. Many patients succumb to worsening of co-morbid conditions, pulmonary embolism, bedsores and associated infections. After the surgery, it was astonishing to see the patient's recovery. So much so, that she could stand just the day after her surgery, which was a feat in itself as she had not stood up in more than three months. It was extremely satisfying to see the patient walking just the next day after surgery."
Complications: Many patients, who chose not to go for hip replacement surgeries owing to age can succumb to worsening of co-morbid conditions, pulmonary embolism, bedsores and associated infections.
Also Read: Faulty Hip Replacement Conflict: Know What is Hip Replacement Surgery and its Treatment
When To Have A Hip Replacement Surgery?
To start with, various bone-related health issues, which were only common old elderly, have also become extremely common in youngsters too. Know why in this video?
Various factors could lead to the need for hip replacement surgery. There could be damage due to osteoarthritis, rheumatoid arthritis, osteonecrosis, injury, fractures, bone tumours, etc. Mostly, with the latest technology, hip replacement surgery has become extremely safe and simpler than it was earlier. In this surgery, surgeons make a small incision to replace the damaged. A cemented prosthesis is used to restore the hip of patients with osteoporosis. Such cases arise in those patients who are either aged or are physically less active or patients whose bones are weak. The unsaturated prosthesis is used for young and physically active patients.
Read more articles on Other Diseases