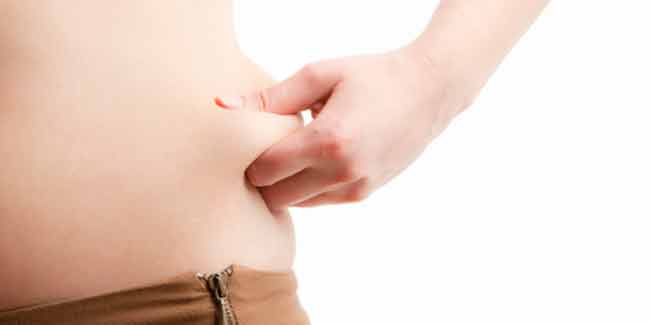 So you have lost a few pounds and you had painted a rosy picture of the newer, slimmer, hotter you. Umm, the truth is, you might not look or feel anything like you were expecting to when you set out on losing this weight. Your journey of accepting your body can prove to be more of a task than sloughing the pounds was.

Losing weight can make your skin loose and this may depend on factors like- the amount of weight shed, your age during the weight loss, the number of times you've lost or gained weight, and the pace of losing weight. The faster you lose your weight, the lesser time your skin gets to tighten itself naturally.

Now, there are some surgical options available to tighten your skin like tummy tuck or a full-body lift, but they do more bad than good. Reasons for NOT undergoing these procedures range from high cost to risk of severe complications and even death.




The secret key to dealing with loose skin after an extreme weight loss is a mental shift. You have to accept the fact that there is nothing wrong with having a few extra folds. To attain the realisation of feeling comfortable in your skin, there are plenty of ways that don't call for going under the knife.
Congratulate Your Body for What it Can Do
To accept their body, for some it could be lifting weights which helps them feel stronger; for others it could be running a few extra miles to appreciate the abilities of their body. You cannot not love a body that enables you to do tasks that you were unable to do earlier like lifting up your children or twisting yourself into challenging dance moves. Put your lighter body to a challenge and when it comes out with flying colours, you will be able to accept those skin folds sportingly.
Do not Compare
Your expectation hangover can only be fought with not comparing yourself to other women you thought you would look like. That includes models, your younger sister, or the best friend with a skin to die for. Equating yourself to the likes will make it impossible for you to accept your body and to value your health gains. A body that is a spitting image of a celeb doesn't guarantee strength and health after all.


Combat Negative Self-talk
When your feelings about your post-weight loss looks are damaging, you are heading to a wrong path. Instead of brooding over your how unsightly your loose skin looks, you can talk to a friend over the phone, take a walk, or meditate. All these work like a caring action to beat the negativity building up in your mind.
Go Shopping
And buy yourself new clothes that fit your new size. This will help you find your own style and make your body look more appealing than you think it does. With right clothes to present your body, you start taking pride in it.
Keep People Who Appreciate Your Accomplishments Close
Your partner, family, friends- they all are people who recognise the hard-work you have put into the weight-loss journey and appreciate your achievements. Keeping them close to yourself will reinstate the progress you've made. This helps you see how amazing your new body looks.

Getting loose skin after losing weight leave you frustrated with a feeling of not getting the desired results even after doing everything right. This negative body image is in no way good for your mental health. Fight it off with our aforementioned tips.

Image Courtesy: Getty

Read more articles on Skin Care.