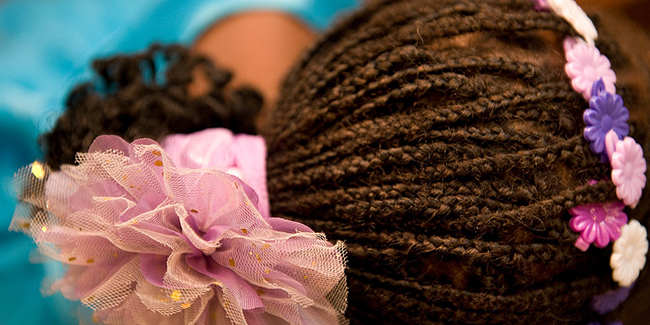 A good hair style or cut makes you look gorgeous but embellishing your hair with catchy accessories can make you dazzle all day long.
A good hair style or cut makes one look gorgeous but embellishing hair with catchy accessories can make you dazzle. This is the reason for the rising popularity of hair accessories. If you have long or even short hair, these accessories will help to make your hair striking. And if you want a unique hairstyle, these accessories can give you just what you need.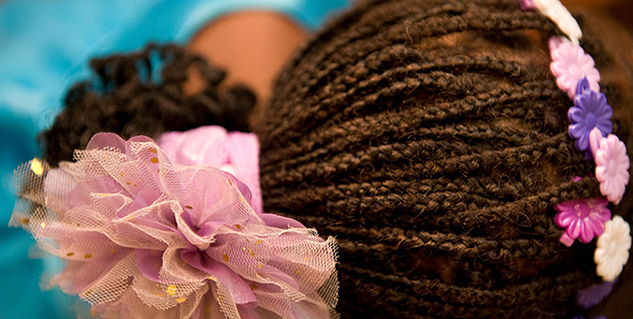 Celebrities are adorning their locks with hair accessories to bestow a finished professionally styled look and others are happy to emulate.

Loosely pin up hair with large accessories such as crystal hair clips and crystal claws for an effortless evening look, or simply adorn loose locks with this season's hottest fashion hair accessory, the head band, clutchers set with swarvkosi crystals for chic and stylish look. The vintage hair look is back with the vintage-combs consisting of leaves and tiny flowers set with crystals. Also, women are using glass pearls to fix in small strands.

Says Nidhi, "I love to shop at Much More in Karol Bagh because of its variety. These hair accessories ranging from glamorous crystal encrusted hair jewels including statement hair combs and jewel-dropping hair clips to everyday fashion hair accessories from ornamental ponytail bands and petite hair slides, the collection available here suits all ages and styles. Again Bg's in South Extension is another place to go for such accessories."

"Bendies, beak clips, claw clips, hair comb, fascinators, hair jewel, hair pins there are umpteen hair accessories in the market that will make your tresses unique and beautiful. But during an event or marriages customers prefer to use silk flowers with crystals placed on a clip so they are easy to put on and easy to take off," adds Geeta, a hair stylist. On the other hand, beads are quite popular among the University students as they are easy to carry and off course go as per your dress. Priyanka, a student says, "I use beads but believe in being different and often use Jasmine flowers on my hair."
Do a Chic style
For ethnic accessories like colourful beads, hit Dilli Haat at Pitampura and Aurobindo Market. For an evening hair accessory check out the collections at stores in Lajpat Nagar and Karol Bagh.
Make a Style Statement
Whatever accessory you use, be sure that it fits comfortably in your hair and is not too tight or rough and does not pull your hair too hard. For evening parties, go for a glamorous look by using jeweled hair clips, beads or even feathers on your hair. Your hair accessory should differ as per the occasion. Wear flowers to weddings or other festive occasions with traditional outfits. You can wear feathers, tiaras and the likes to complement western style outfits like evening gowns.

The colour of your hair accessory should match that of your outfit, purse and other accessories.

Clips have always been a lady's vanity but it got more popular after the movie Jaane Tu Ya Jane Naa. "I have been sporting short hair and nothing can look really chic like the small colourful clips. I just love wearing them no matter what dress I wear western or ethnic," beams Niharika, customer at Clips 4U, in Central Market Lajpat Nagar.


Image Source : Getty

Read more articles on Hairstyles.