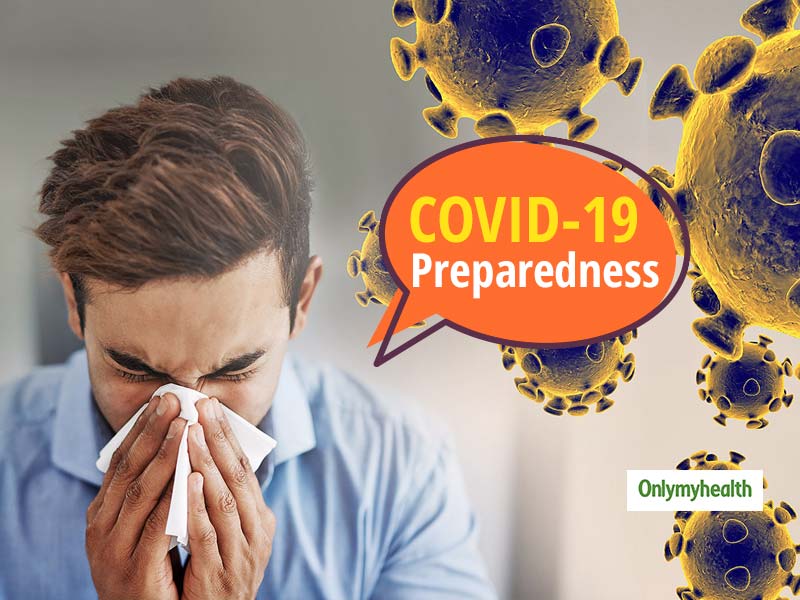 COVID-19, the new coronavirus, is now spreading drastically across the globe. Till March 9, the total count of positive cases of coronavirus in India are now 43. The recent cases have have been reported from Delhi, UP and Jammu and Kashmir, as quoted by PTI officials. The statistics From Feb 19-27, 2020 state that 48 countries, 82,166 cases, 2800 deaths, 32,812 recovered, 46,554 currently infected patients, 37,686 (81%) in mild condition, 8,868 (18%) serious or critical cases have come in light. The present trend indicates that there are more cases outside China (903) than in China (435) until yesterday. Apart from India, emergencies have been announced in San Francisco, Saudi Arabia. Also, Saudi Arabia suspends entry for Muslim pilgrims due to the sudden outbreak of coronavirus cases. Speaking about the outbreak, Dr KK Aggarwal, President CMAAO, HCFI and Past National President IMA says, "Till Feb 27, 2020, total 3667 cases have been detected outside China. Coronavirus acts differently on people with mild illness in 82% cases, severe illness in 15%, critical illness in 3% and death in 2 % cases. This virus predominantly is affecting all ages, but the trend shows 56% of cases in men with median age 59 years. The point to note here is that the incubation period varies between 2-14 days."
Morever, everyone is contributing in spreading awareness about coronavirus for example all telephone operators in India have started airing warning messages for coronavirus prevention before every call. Also, officials are keeping a close watch on those entering and exiting the country and catching hold of everyone those skipping their coronavirus tests. The recent case is of a Manguluru man who recently came from Dubai.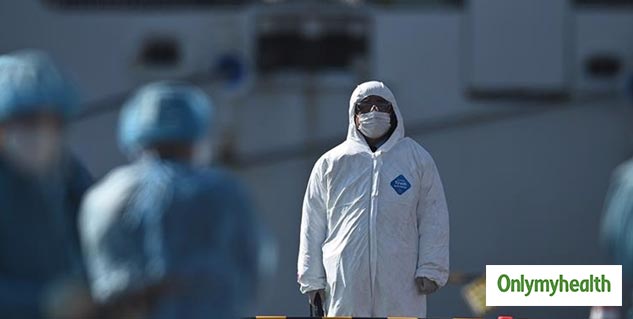 Also Read: Myths Busted About The Precautions to Take From The Widespread of Coronavirus
Read below to know everything that's happening in regards to coronavirus with doctor verified tips to prevent it from spreading further.
Clinical Testing Of COVID-19
As per the trend, clinically all patients of coronavirus have a fever, 75% have cough, 50% experience weakness, 50% complain of breathlessness with low total white count and deranged liver enzymes. In the cases witnessed till date, around 20 per cent cases required ICU care, and some were fatal. In Iran, 16 death cases have been recorded out of 95, stressing on the need for more diligence in testing and treating the symptoms too. Keeping in mind the outbreak, the Ministry of Health of Kuwait sent out a public notification stating:
No private gatherings under their new law for coronavirus
No sports gathering allowed with over 12 people
Violation of laws results in imprisonment and penalty only for the safety of the people
Imposed until February 29 and can be extended on further notice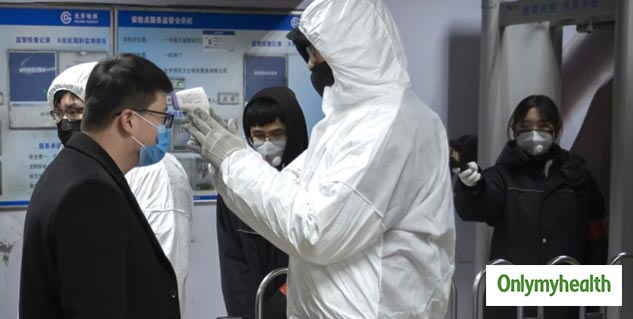 On this outbreak, The World Health Organization also expressed how they were concerned about coronavirus cases with no travel history to China or any connection with a coronavirus patient. Cases mainly in Singapore, Taiwan, South Korea, Japan and Hong Kong have little to no knowledge about the source of infection.
COVID-19 and Community Threat
The US CDC has suggested that the risk of a coronavirus pandemic is likely. Francisco declared a state of emergency even if at the moment, there are no confirmed cases of Covid-19 in the area. This is because of the spreading of this virus despite no known sources of infection in various countries. As per studies, the epidemiological link may have occurred within 14 days before or after the onset of illness in the case. This could be with those who are in close contact with patients, healthcare providers, friends and family of the infected person, etc.
Know ways to prevent coronavirus by watching this video:
Also Read: Coronavirus: Know How to Boost Your Immunity and Ways to Prevent It With Tips From Dr Mehta
Read below to understand how one can be prepared to counter the spread of COVID-19 with the help of these CMAAO – IMA Mitigation guidelines (Tips to prevent coronavirus):
Let's not shake hands
It's time for facts, not fear; for rationality, not rumours and solidarity, not stigma.
As per Lancet, a February 20 study, there is no or little evidence to support the possibility of vertical transmission from the mother to the baby.
As per the WHO, the coronavirus vaccine could be ready in 18 months
Human to human contact requires prolonged contact (possibly ten minutes or more) within three to six feet.
The important note here is to stress the need for personal hygiene.
There are certain travel restrictions too imposed with proper guidelines sent out to travel during the coronavirus period.
Also Read: Coronavirus Outbreak: Planning To Travel Abroad, Take Note Of This Doctor Verified Travel Advisory
About COVID-19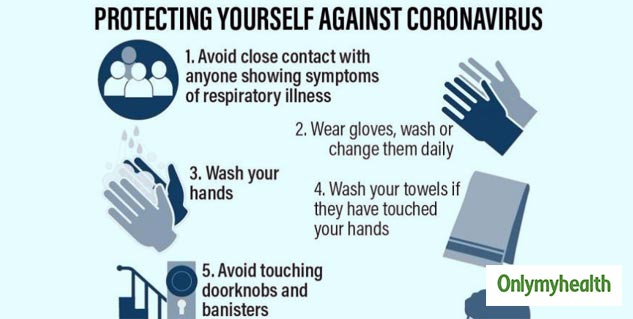 Dr KK Aggarwal explains that 'Corona' means crown or the halo surrounding the sun. The heart is considered the crown and hence termed as the coronary arteries. In the electron microscope, it is round with spikes poking out from its periphery. The transmission of COVID-19 is expected more after signs of lower respiratory tract disease develop. COVID-19 grows better in primary human airway epithelial cells than in standard tissue-culture cells.
Standard Precautions
Below listed are some standard precautions to be taken for COVID-19.
Surgical three-layered masks to the patient
Isolation of at least three feet distance
Cough etiquette and Hand hygiene
Those taking care of coronavirus patients should ensure when entering room, one should wear a gown, mask, goggles, gloves and remove before going out.
Strict self-quarantine if sick with flu-like illness for a minimum of 2 weeks
Do not forget to wash your hands well with soap and water.
Avoid touching the eyes, nose, and mouth with unwashed hands.
Avoid close contact (3-6 feet) with people who are sick with cough or breathlessness
Read more articles on Other Diseases