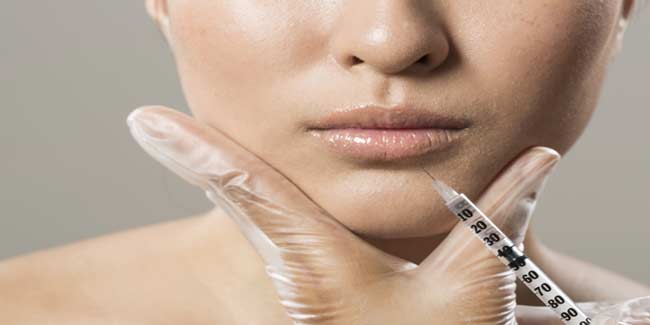 From reconstructive surgeries performed during post-war days on soldiers with head and facial feature destruction, to the great advancements made in cosmetic procedures in 1990's, aesthetic surgery has come a long way.
Cosmetic surgery is no more looked upon as the popular beauty quick-fix among Bollywood or page-3 personalities. The 21st century Indian women who are opting for augmented breasts or shapely bodies are an independent lot who believe in themselves and the choices they make. These women have a clearly defined desire to enhance their facial or body appearance for personal or professional reasons and are ready to get sculpted to fulfil those needs. Hence, it is not surprising that India is ranked 4th in the world cosmetic procedures' market, accounting for 5.2 per cent of cosmetic procedures performed globally, according to a survey by The International Society of Aesthetic Plastic Surgery (ISAPS). Top five cosmetic surgery trends gaining popularity in India are:
From elective surgery to utility-based surgery
The women today understand their own needs better and they know what cosmetic surgery can do for them. It is no longer considered the elective surgery to look good but is viewed as a procedure to enhance self-confidence and improve their quality of life.
Changing mindsets, increasing acceptance
With increasing awareness about the safety of cosmetic procedures, more women in India are opting for cosmetic procedures for personal and professional reasons. Today, Indian women are choosing to get transformed to pursue various careers, get into shape before their wedding or simply to look younger. But whatever their reasons, these women are doing so completely for themselves and with increasing support from their families.
Breaking the age and gender barriers
Indian women, irrespective of their age, are opting for various cosmetic surgeries depending on their needs and the desired changes in appearance. While procedures like breast augmentation are becoming popular among an ever widening age range (20 to 65 years), older women are opting for liposuction, dermal fillers, breast lifts and botox to attain younger body shapes. Certain cosmetic procedures like botox are also gaining popularity among men, who no more believe that looking aesthetically appealing is the territory of women .
Curves are in vogue
With more celebrities supporting curvaceous bodies, thin is not in anymore. More and more women are opting for procedures like liposuction to remove fat from unwanted areas and augmentation procedures like breast enhancement to achieve perfectly curved bodies.
Breast augmentation is gaining popularity across age groups
With improved technology and safer products available in the market, breast augmentation is gaining popularity across all age groups. With the availability of US FDA approved silicone implants, women are increasingly shedding their hesitations to undergo this procedure. Young women are opting for breast augmentation either because their career demands it or because they are looking at getting married in the near future and feel the need to enhance their breasts to attain correct body proportions. Young mothers are opting for it to correct the sagging breasts post-pregnancy and older women are opting for breast augmentation to regain that firm youthful appearance. This procedure helps them look more attractive thereby improving their lost self-confidence.

While cosmetic surgery procedures are extremely safe these days with the availability of minimally invasive techniques and highly researched products, it is important to do extensive research on the kind of cosmetic surgery you are planning to undergo. Know your options in terms of the products you would like to use or the surgical technique you want to opt for. For instance, in case of breast augmentation, it is important to use US FDA approved breast implants which have been well researched to ensure proven safety. Find a well experienced surgeon who is an expert in the kind of surgery you are opting for. Discuss your options with your surgeon and choose the surgery, technique and product which best suits your needs.

Cosmetic surgeries can deliver beautiful results as long as you have a clearly defined need for one and an experienced surgeon to hold your hand through the journey.

Dr. Charu Sharma
Consultant, Dept. of Plastic Surgery, Fortis Group of Hospitals, New Delhi.

Read more articles on Beauty Treatment and Body Surgeries