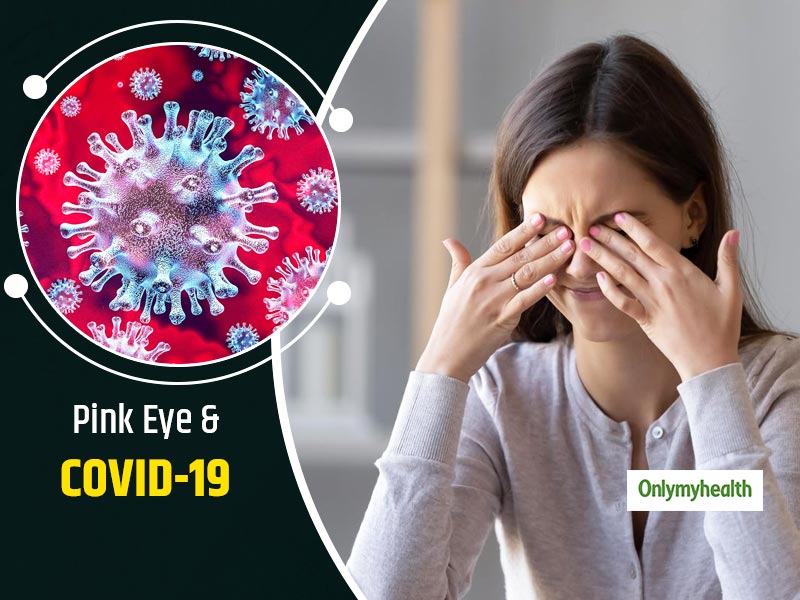 The season has arrived when various seasonal diseases are ready to attack your body. And, with the already existing pandemic scare has made everyone sceptical as to which symptom is associated with coronavirus. With a lot many similarities in the symptoms of influenza and COVID-19, another common monsoon illness is slowly becoming an atypical symptom of coronavirus. The seasonal disease that we are talking about here is conjunctivitis or pink eye. With more and more new symptoms of coronavirus coming into broad daylight, we need to know what needs to be done to be safe and healthy.
First, let's understand what is conjunctivitis and its symptoms and care tips in this video below:
Also Read: COVID-19 & Monsoon: Will This Season See A Shift In The Virus?
Link Between COVID-19 and Conjunctivitis
Various studies have found conjunctivitis or pink eye as an atypical symptom of COVID infection in asymptomatic patients or those in incubation. If we go back in years, lack of eye protection was associated with an increased risk of SARS to healthcare workers during the SARS outbreak in 2003 in Toronto. Dr Anant Vir Jain, Ophthalmologist Columbia Asia Hospital, Ghaziabad explains, "In humans, acute conjunctivitis is the only ophthalmic manifestation found in scientific studies in the past few months. The eyes are an important point of entry for respiratory viruses, including coronaviruses. Conjunctivitis is common in monsoon, and an asymptomatic patient or a patient in incubation can transmit the disease through tears or discharge. It is important to wear eye protection. Scientific studies published show that conjunctivitis can be the only sign and symptom of active COVID-19 infection without the other general symptoms of fever, dry cough or respiratory symptoms."
Doctors Suggest Reducing Screen Time
One of the growing concerns currently is the high dependency on screen time owing to work-from-home schedules and online classes. Hence, one must take extra care of their eyes during such times when you don't know what can lead to COVID-19. Thus, conjunctivitis can be very well prevented by taking some necessary precautions. Dr Jain helps with some eye care tips during this season to avoid seasonal flu/conjunctivitis and COVID-19:
Those who wear contact lenses should use glasses during the pandemic and maintain eye hygiene.
Wash your hand with soap and water and then wash your eyes with plain water, repeat this frequently.
Use medicated eye drops prescribed to you.
It is also important to avoid straining eyes – avoid looking at a laptop or any screen continuously and try to take 10 minutes of break every hour, this will reduce the tendency to rub eyes.
Also Read: Pasteurizing Mother's Milk Can Prevent COVID-19 Infection In Infants, Claims Study
Take a walk around and look at trees.
Take care of diet – include spinach, apricots, sweet potatoes, fish, as well as Vitamin C, calcium and zinc.
Doctors treating patients with eye conditions must use face shield and PPE to prevent chances of infection
Read more articles on Health News