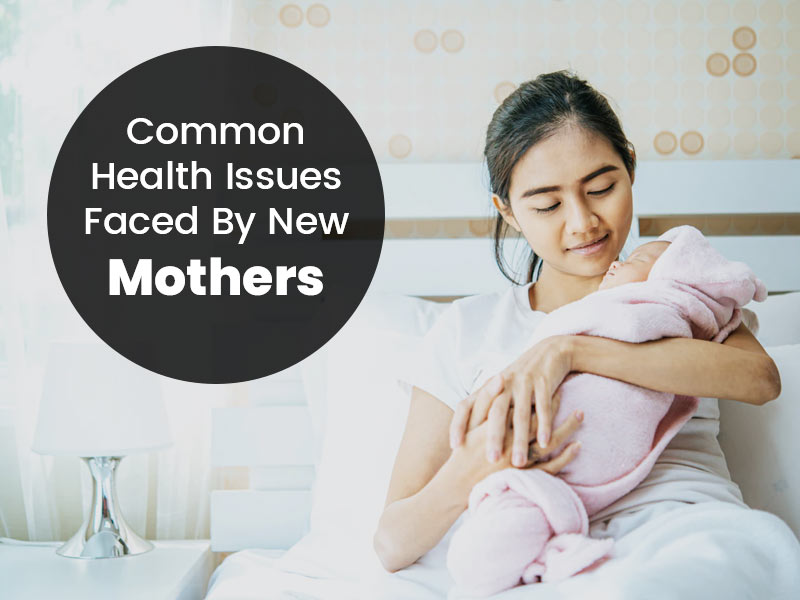 There are a lot of health issues that happen pre and post-delivery of the new born baby. Most of us just know about the problems that happen during pregnancy but almost nothing about post-delivery issues. This is because the happiness and joy cover up for all the pain and problems that one a mother goes through during all this while. It is also overlooked because of monitoring baby's health, its sleep cycle and other challenges that occur with a new born. New mothers also need attention and as partners, you should look after the needs of the mother as there is a lot that needs to be taken care of. As Mother's Day is round the corner, we at OnlyMyHealth are going to tell you about 5 common problems that almost every mother face after birth of the first child.
5 Common Health Issues Faced by New Moms
We have Dr. Vidya Joshi, Consultant and Gynecologist at Fatima Hospital, Lucknow to tell us about some common problems often faced by women after their first child birth. She says that in the starting of motherhood, there are too many challenges both physically and mentally that a mother has to go through. Post pregnancy complications are also amongst them. Check out these common health problems faced by new mothers.
1. Postpartum Hair Loss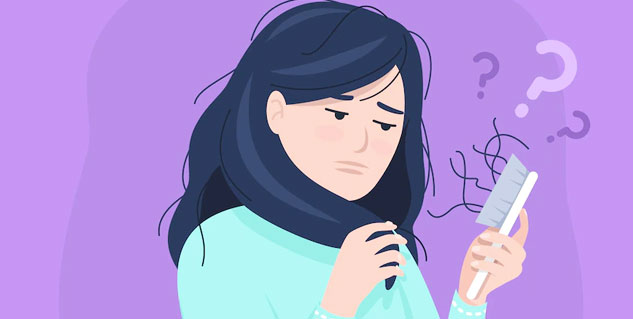 New moms often experience heavy hair fall or thinning of hair because of changes occurring in the body. This thinning of hair is called as telogen effluvium. Postpartum hair loss is caused because of increased shedding. Also it is often observed that mother notice too much stray in their hair and while brushing. While bathing, this might increase and clog your drains, hence you need to be very careful. Generally, this condition gets back to normal after a few months and proper diet can aid in healthy hair growth as well.
2. Changes in Sexual Health
Women experience highly insatiable sex drive in the phase after child birth, but because of hormonal changes they also tend to get irritated if touched a lot. Hence it is a complicated stage where your sexual life could be affected. A healthy mental state is very important in this stage to tackle health issues going inside and balancing it out with New Borns care. Breastfeeding also plays an important part because if lowers the libido levels that results to painful sex. Urine leakage can also be caused for a few days post birth of the child. Hypoactive sexual desire dysfunction is one of the common sexual problems that occur to new moms in this phase.
Also Read- 5 Myths Around C-Section Busted By Gynaecologist
3. Pelvic Floor Dysfunction
Delivering and pushing the baby out of the body, impacts your body drastically because of which it affects your pelvic floor as well. Incontinence is one of the symptoms of pelvic floor dysfunction and is usually caused in women after postpartum. It includes symptoms such as the following-
Pain in pelvic region
Pain during sexual activities
Pelvic organ prolapse
Bladder dysfunctions
Incontinence treatment can be done with new mothers through rehabilitation efforts and muscle training activities.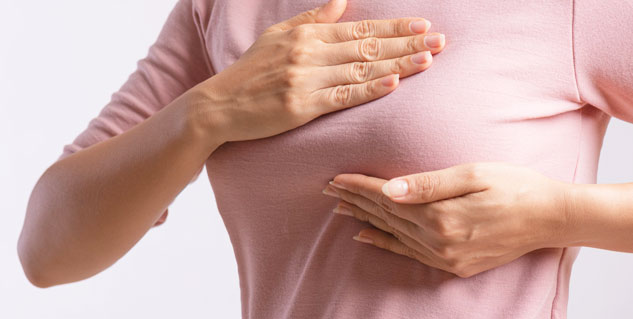 4. Postpartum Depression
One of the problems that women often face after giving birth to their first child is depression. Even though new born child is the reason for happiness but around 1 in 5 mothers have the risk of falling for postpartum depression. This is usually more in mothers who give birth to their children after 30 years of age. Women also tend to experience depression twice as much more as men. The continuous feeling of anger, hopelessness, numbness, and irritation, etc. makes them get postpartum depression.
Also Read- Mother's Day 2022: 5 Ways New Mothers Can Take Care Of Their Health
5. Skin Problems
You may have heard that pregnancy results to a different glow on your body and skin. Well, this is not always the case. There are a lot of mothers who carry their baby and have excess sebum and discoloration problems. Pregnancy acnes are also very common and can cause gray patches in the face. Another skin problem that might be caused in this period after child birth is melasma. This affects your skin and makes it look pale or greyish for most times, especially after few days of first child birth. These skin problems often resolve over time when hormonal changes settle down.
Picture Credits- freepik.com
Picture Credits- pixabay.com