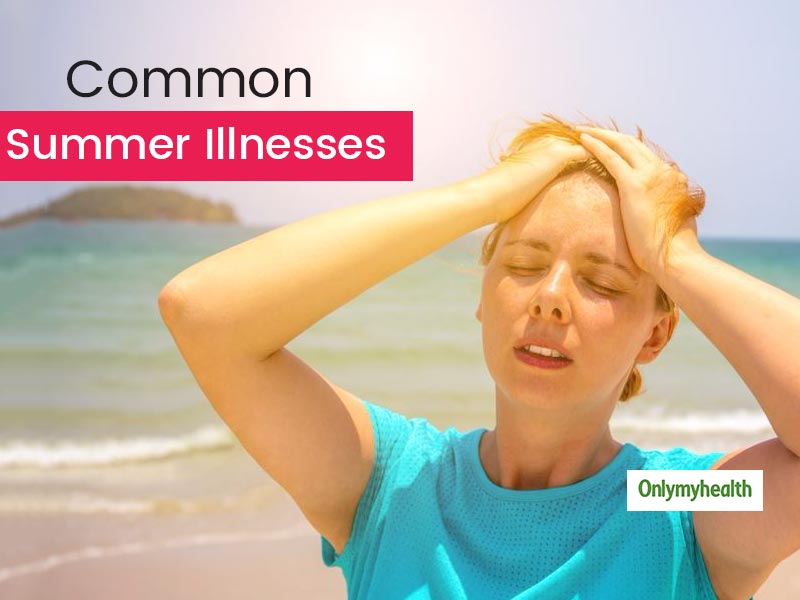 Be it indoors or outdoors; the summer heat is such that one should take precautions everywhere. Even though the movement is restricted to the COVID-19 scare, it is almost impossible always to skip heading out in the sun. But did you know, summer brings with it various seasonal diseases, which can lead to more significant complications when not treated on time? Certain precautions must be taken to keep health problems away. Here are some of the most common diseases in summer.
Heatstroke
Heatstroke is another common summer disease, which if left untreated, can be fatal. Some of the symptoms of heat strokes include difficulty in breathing, rapid pulse, high body temperature, confusion etc. This happens when someone remains under the direct sunlight and starts to feel dizzy. One should know that heatstroke, if not treated on time, can immediately affect the brain, heart, body muscles, etc. Also, in some cases, heatstroke can even lead to sudden deaths too. But, heatstroke is such which can be controlled or prevented by venturing out less in the sun. You can control the effects of being less outdoors, especially between 11 a.m. and 4 p.m. Must you go out in the sun between 11 a.m. and 4 p.m., wear clothes that cover your body; use a stole or shawl to cover your face. Also, first aid is essential immediately after heatstroke.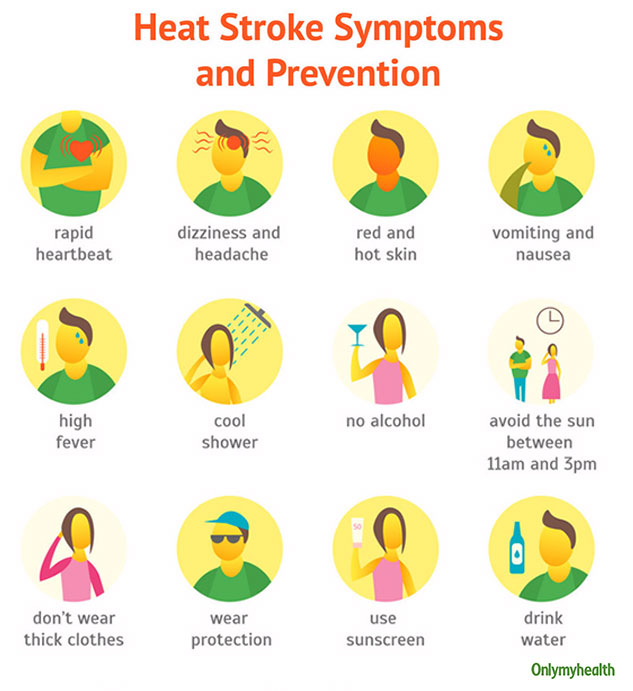 Also Read: Prepare Yourself For Heat Wave, Note These Important Things For Heat Stroke Prevention
Sunburn
So much for its egregious spell, sunburn can hinder our daily routines. Sunburn refers to the burn caused to living tissue such as the skin due to overexposure to ultraviolet radiation. Some of the symptoms of sub burn include red or reddish complexion, mild dizziness and fatigue. If the sunburn is common or is further exposed to the UV rays, it may cause skin cancer. To protect yourself from sunburn, apply a sunscreen lotion on the exposed areas of your body 20 minutes before heading out in the sun. Also, do not ignore the lips, ears, scalp and feet. Also, look for lip balms with an SPF. For better coverage, keep feet covered. It primarily happens due to irritation arising due to ultraviolet rays. If a person gets sunburn, then it takes about 2 weeks for the skin to heal. This treatment only relaxes the skin but does not cure the skin. Pain, swelling and discomfort can be relieved during treatment.
Prickly heat
Prickly heat refers to red rashes that occur due to an excess of humidity and heat. Prickly heat may be caused by clogging of the sweat glands. You can relieve prickly heat by applying cornstarch or prickly heat powder on areas that show signs of prickly heat or in and around places that are likely to sweat more than the rest of the body. If the symptoms persist despite treatment, consult a doctor immediately. Some common symptoms of prickly heat include:
Tiny red bumps on the skin
Red bumps slowly turning into blisters
Redness around the skin
Progression of rashes after every time you head out under the sun

Food poisoning
Owing to excessive heat in summer, the food can spoil quickly. Food poisoning refers to a condition caused by eating raw or stale food, leading to issues in the digestive system. Summer season is most common for food poisoning for heat can make food go bad if not stored properly. To prevent the risk of food poisoning, put the leftover food inside the refrigerator. Food must be well-cooked to ensure that it doesn't get spoiled. When purchasing raw vegetables and fruits, ensure that the packaging doesn't have bubbles on the top of the fruits or vegetables as that is a sign of spoilage. Also, make sure that the food doesn't smell bad before purchasing. Some common symptoms of food poisoning include:
Stomach ache
Fever
Nausea
Extreme headaches
Fatigue and weakness
Also Read: Here Are Clear Signs of Food Poisoning in Children As Per Different Bacteria Types
Diarrhoea
Because food gets spoilt quickly, diarrhoea is common in summer. Eating contaminated food and unsafe drinking habits can lead to diarrhoea. To keep away from diarrhoea, make sure that you drink water only after boiling it and wash vegetables thoroughly before and after slicing them. Acute diarrhoea occurs when the condition lasts from one to two days. You may experience diarrhoea as a result of viral or bacterial infection or food poisoning. The bacterial infection causes diarrhoea in more severe cases. Campylobacter, Salmonella, and Shigella organisms are the most common causes of bacterial diarrhoea.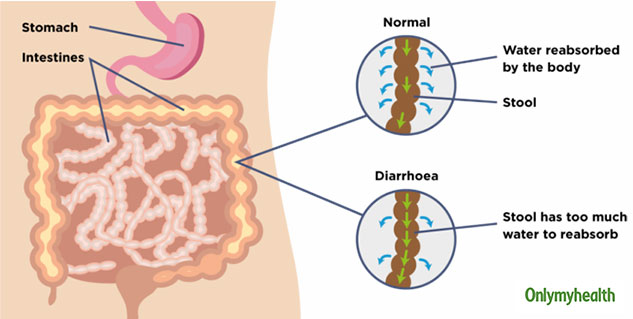 Read more articles on Other Diseases