Other than cancer of the skin, breast cancer remains the most common health risk in India in terms of incidence and mortality as well. With nearly 2000 fresh cases on a daily basis, India is expected to record an estimated 12% rise in cancer cases by 2025. The word 'cancer' attracts many myths around the disease that can create more confusion and interfere with the diagnosis and its timely treatment. Let us have a closer look at the 5 common medical myths and the truth behind breast cancer busted by Dr. Archana Dhawan Bajaj, Gynaecologists and Obstetrician and IVF Expert- Nurture IVF Centre.
#1 IVF increases breast cancer risk
Does IVF increase the risk of breast cancer? The answer is NO. Several reputed studies have found no such link between IVF and breast cancer. IVF gives women a chance to conceive and experience motherhood. It is a dream come true for many infertile couples out there who are unable to conceive naturally. However, the procedures are known to affect hormone levels causing some of them to drop temporarily, while others may surge. For this reason, women undergoing IVF are speculated to have an increased risk of breast cancer. While some studies have shown a link between increased risk of breast cancer with IVF treatment, there are conflicting results on this subject and needs more research.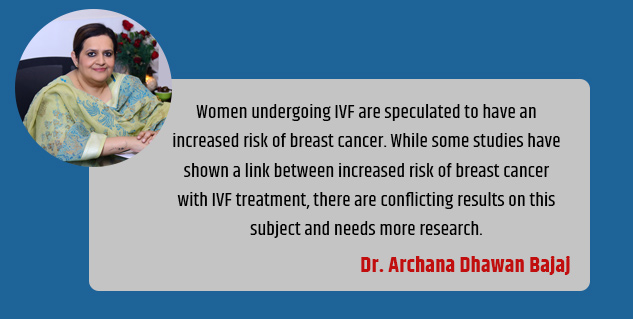 #2 Nipple piercings increases breast cancer risk
Nipple piercings has been gaining popularity these days as does the myth that nipple piercings increase the risk of the breast cancer. But, currently there is no such evidence that pierced nipples increase the likelihood of developing breast cancer. However, there is a possibility of infection at the pierced site at the time of the piercing, when you wear jewellery and possibly even beyond.
Also Read: Health Dangers Of Belly Button Piercing That You Should Know Before Getting Your Navel Pierced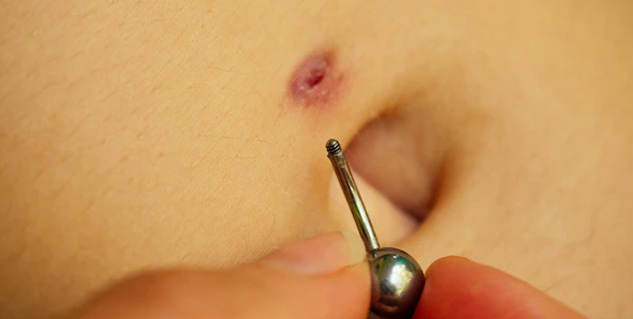 #3 Breast cancer only happens to older adults
Breast cancer can affect women of any age, though, majority of them have been seen in women over the age of 50. While being a female and growing older are the major reasons behind increased risk of breast cancer, a study has shown that about 4% of invasive breast cancers were diagnosed in women under the age of 40 which shows that one in every 25 invasive breast cancer cases were found in women under the age of 40.
#4 Women with a history of abortion are at an increased risk of breast cancer
Abortion interrupts the normal cycle of hormones during pregnancy and there is a concern that this interruption might result in an increased risk of developing breast cancer. However, scientific research has found no such cause-and-effect relationship between abortion and breast cancer.
Also Read: Top 10 Ways to Prevent Breast Cancer Explained
#5 Mammograms cause breast cancer to spread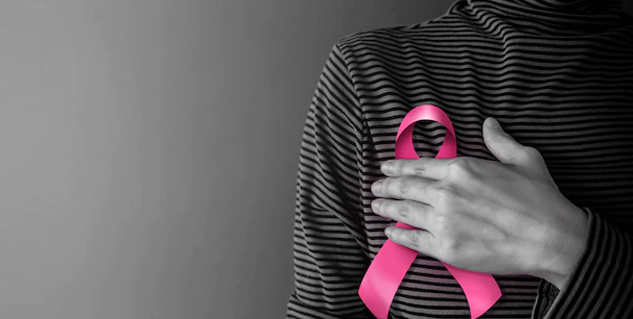 Early detection of breast cancer plays a key role in controlling the spread of the disease. A breast X-ray or mammogram is currently the gold standard for the early detection of breast cancer and breast compression during a mammogram cannot cause cancer to spread. Mammograms make use of extremely small doses of radiation and the risk of harm from this radiation exposure remains very low.
Conclusion
One should never fall for myths or misconceptions of any health condition. If someone says something doesn't mean it is right. Verify the source of information before believing to find if this is true or false. Breast cancer is one of the curable cancers only when diagnosed timely. Spotting warning signs of breast cancer and getting it detected by an experienced oncologist can help in preventing cancer from spreading and getting it treated. Go through these common breast cancer misconceptions that you might be hearing and believing at the same time. Also, spread this word and share only fact-checked information with your near and dear ones. First verify then share.
Image credits- freepik