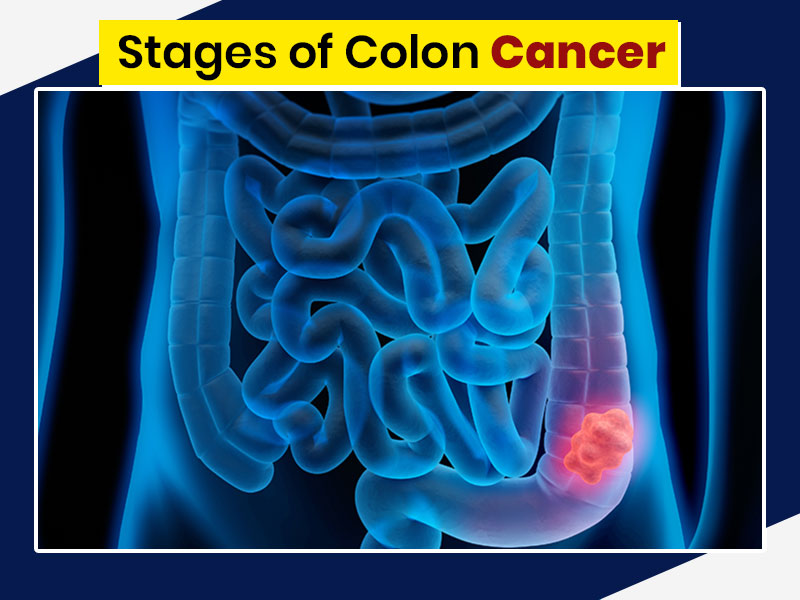 Colon cancer is considered as one of the primary cancer that affects your multiple people at times. This is one of the major causes of cancer in women and thus it could be very harmful for their health. However this does not mean that there is no treatment for this type of cancer. There are different stages of cancer that can help you to determine the seriousness of tumor in the body and also know if it can be treated effectively or not. Complications of Colon cancer can be severe if not treated on time. Here are different stages of colon cancer for your reference and to be aware of.
Stages of Colon Cancer
Different stages represent levels of seriousness for colon cancer. We spoke to Dr. Vikas Shukla, Oncologist Surgeon in Ivory Hospital, Greater Noida. He told that colon cancer usually does not go at extreme extent because it gets diagnosed at an early stage. Union of International Cancer Control consider the colon cancer to fall under the following stages- Primary tumor, regional lymph nodes and distant metastases. Within these three categories, the cancer is classified into different structures and spreads in regulated quantity. Here are some stages of colon cancer that you must know about.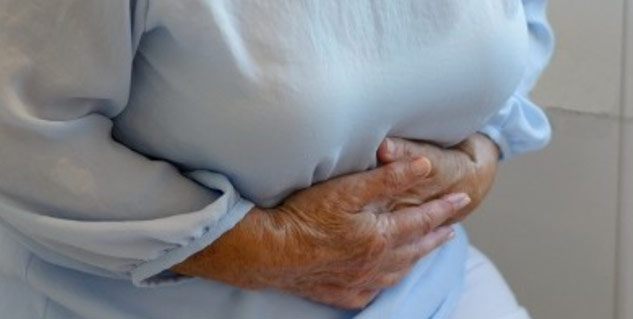 Stage 0
As like any other cancer type, earliest stage of cancer is colon cancer. In this stage the tumor has just started to occur and has not grown beyond the mucosa. In this stage of cancer, doctor usually recommends giving few medications and gets through a surgical procedure to remove the cancer tissues from the body.
Stage 1
This is the stage where the problem actually starts from. In stage 1 of colon cancer, the cancer grows into the innermost layer of the colon that spreads the cancer in the intestine. As the cancer spreads through the intestine and sub-region of the colon called as submucosa, it is evident that is may have also grown into the muscular part of it.
Also Read- Breast Cancer Awareness Month: Stages And Subtypes Of Breast Cancer
Stage 2
It is a stage where colon cancer starts getting serious and tendency to get complications increase. The disease get troublesome and you may start having pinching pain in the stomach at times. Symptoms in this stage of colon cancer relates to the tumor getting inside the submucosa and affecting major portion of the intestine. There are sub-stages or levels in this stage of colon cancer. It determines the location of cancer being spread inside the body.
Stage 2A- In this the cancer has not spread to the lymph nodes and nearby tissue.
Stage 2B- The cancer has still not spread to lymph nodes but has grown to outer layer of colon and visceral peritoneum.
Stage 2C- This is the stage where it has grown into outer layers of colon and to nearby organs as well.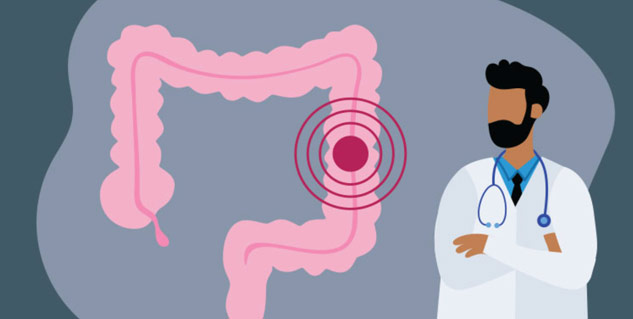 Stage 3
As the stage increases, the severity of the disease also increases. Stage 3 also is sub-divided into 3 categories-
Stage 3A- This is the stage in which the tumor has grown in the muscular layers of the colon but it is not found in the lymph nodes in the organs.
Stage 3B- colon cancer in this sub-category is taken into consideration for the following results-
Tumor has grown into the outermost layer of colon, it may have also spread and infected the visceral peritoneum or invades other organs and structures nearby. Or there could also be an condition where tumor of colon cancer has not fully grown into the outermost portion but has affected most of it.
Stage 3C- In this stage it is evident that the colon cancer has spread beyond your muscular layers. Cancer has also affected different sites, and you may need chemotherapy and other therapies along with surgery to get treated.
Also Read- ADHD In Adults: 6 Signs And Symptoms You Shouldn't Ignore
Stage 4
Colon cancer can now be diagnosed very evidently as the symptoms grow outside the body as well and you have terrible discomfort situation. In this situation you may have to consider the following cases-
Stage 4A- it indicates that the cancer has been spread to distant sites in the body. It could be lymph nodes, lungs, liver and so on.
Stage 4B- In this level, the cancer spreads through at least two more sites making it very hard to heal.
Stage 4C- The colon cancer spreads through the most part of peritoneum that becomes difficult to recover from.
Picture Credits- shutterstock.com