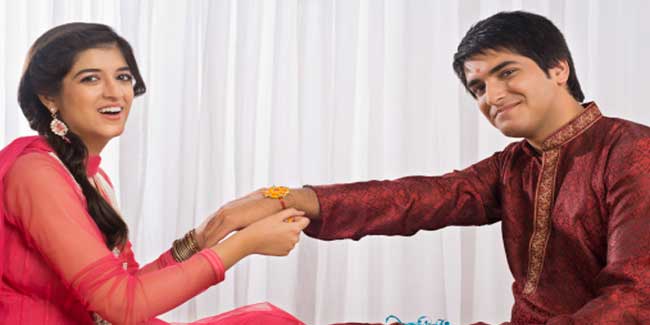 Of course, you are getting a rakhi for your brother, but make it all the more special by picking the colour according to his zodiac sign!
You could make the bond stronger with your brother this Raksha Bandhan by gifting him the right rakhi according to his zodiac sign and rest assured, he will be delighted to receive it. The idea is to gift according to his liking, which usually is driven by sun signs.

Taking a cue from Indiatarot, we have brought to you some tips for choosing the right coloured rakhi and gifts for your brother.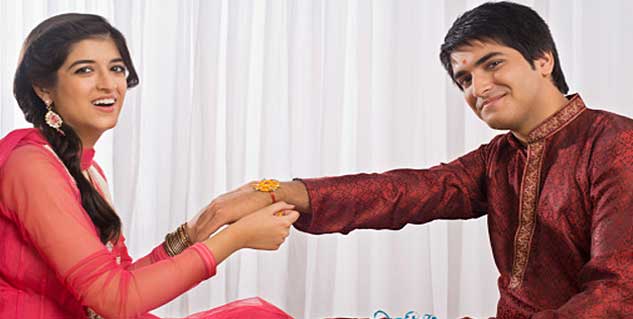 Aries: Being a sport lover, an Aries brother would love a rakhi that is red, orange or yellow in colour. We needn't mention, you could gift him some sport equipment.

Taurus: Possessing contradictory characteristics such as stubbornness and warmth, a Taurus brother would love a rakhi in blue or silver colours. You could get a consolidated gift for him-assortment of delicious chocolates, plush pillows or cashmere blankets are some options you can choose from.

Gemini: A green rakhi would be apt for your Gemini brother. According to his zodiac sign, he is a highly intelligent and talkative person and green colour compliments intelligence best. Of course, an intelligent mind would cherish a gift like books, journals or unique picture frame.

Cancer: People born under this sun sign are soft from the inside and so a rakhi made of silk threads or pearls is best suited for them. Similarly, they will love personalised gifts, so go for a handmade card or photo collage of the both of you.

Leo: Pick a rakhi in orange, pink or red colour. You could gift them grooming products.

Virgo: Choose a rakhi made of silk threads in green or white colour. A Virgo person is extremely organised so you could gift him a magazine basket, schedule-appointment journal or a nice watch.

Libra: A purple or turquoise rakhi will be loved by your Libra brother. The sign denotes balance and a love for beauty and sensuality. Gift them scented toiletteries, lotions, candles or anything else related to fragrances and your brother wouldn't be able to thank you enough.

Sagittarius: A yellow coloured rakhi is what you need for your Sagittarius brother. They are outspoken and will tell you on face if they like your gift or not. So, to be on the safer side, gift them something adventurous such as an outdoor picnic.

Capricorn: Pink rakhi is best suited for a Capricorn brother. Capricorns are pretty ambitious and so you could gift them accessories for their work area.

Aquarius: Any dark-coloured rakhi will be liked by your Aquarius brother. Any technical gadget will be the most apt gift for the brothers of this sign.

Pisces: Go for a white or yellow rakhi and any gift related to luxury or personal care will be cherished by your Piscean brother.

Happy Raksha Bandhan!


Image Source: Getty

Read more articles on Festival Fever.