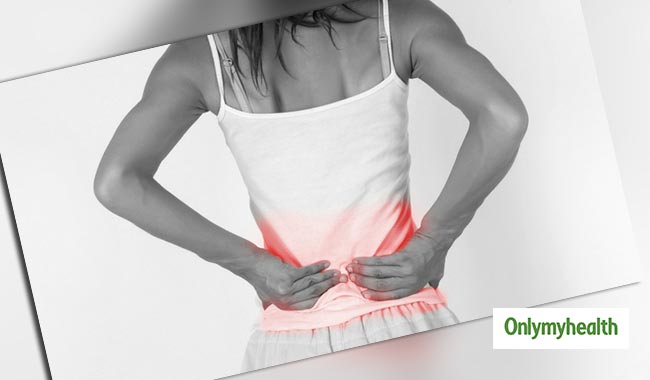 Causes of lower back pain can vary from bacterial infection to osteoarthritis. If not treated on time, the gradual aggravation of back pain symptoms make the body movements painful.
Owing to our restless lifestyle, back pain can occur to almost everyone, especially women. Lower back pain can occur due to numerous causes including muscle strain, poor posture, and bacterial infection. Lower back pain can range from mild to severe. Psychological conditions, such as pre-existing depression, anxiety and stress can also lead to chronic lower back pain.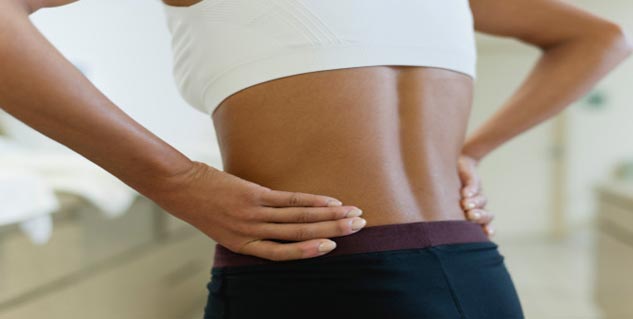 Read: How can one prevent Muscle Strain
It is important to identify the real cause behind lower back pain so that the appropriate treatment course can be chosen. The most common conditions that lead to lower back pain are:
Osteoarthritis
Osteoarthritis develops due to the damaged cartilage in the disks or joints of the spine. Often people complain about osteoarthritis as they age. It affects the small moving joints of the spine leading to lower back pain. Osteoarthritis of the spine can be seen when a MRI is performed. Initially, changes in the joint cartilage are painless, but with gradual aggravation of symptoms, standing, climbing stairs or walking become painful. Osteoarthritis in other joints, such as hips affects the way patient walks and is one of the causes of lower back pain.
Read: How to Prevent Oesteoarthritis
Compression Fractures
This is a common condition among post-menopausal women with osteoporosis. The normal vertebral body of the spine is compressed and even forced as even a sneeze may cause collapse of the vertebrae. Other people who are at risk of compression fractures are those suffered from traumatic accidents. Lower back pain is by far the most common complaint among people with compression fractures. Multiple compression fractures lead to the development of a hunchback, severing the back pain.
Infections
Numerous types of bacterial infections can cause lower back pain.
Bacteria affect the spine by invading the vertebral bodies developing osteomyelitis (a bone infection) or causing abscesses inside the spine. These conditions cause intermittent, but nibbling pain in the spine.
Lyme disease, which is a chronic infection, also affects the inside structure of the spine leading to lower back pain.
Viruses, such as the zoster virus affect specific joints of the spine and result in back pain.
Read: What is Lyme Disease?
Back Muscle Strain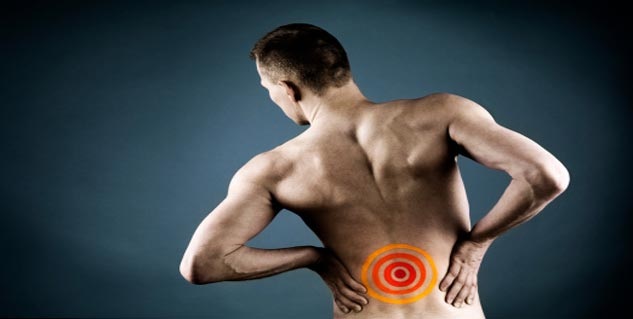 Almost everyone in a lifetime has had an experience of muscle strain. It causes acute lower back pain which is unbearable at times, but subsides soon. Also known as muscle pull, it occurs when muscles stretch or develop tears while lifting heavy objects, sitting, standing or lying in a wrong posture, twisting and making a sudden movement.
Ankylosing Spondylitis
It is a condition caused by chronic inflammation of the spine that leads to fusion of the vertebrae. However, it is considered a hereditary disease. Men are considered to be at three per cent higher risk of developing spondylitis than women.
With the development of lower back pain, you will find it hard to live your life normally and even slight body movements may frighten you. Do not avoid back pain as this can severe with time. Consult an orthopaedician at the earliest.
Read more articles on Back Pain.
For more related articles, download OnlymyHealth App.