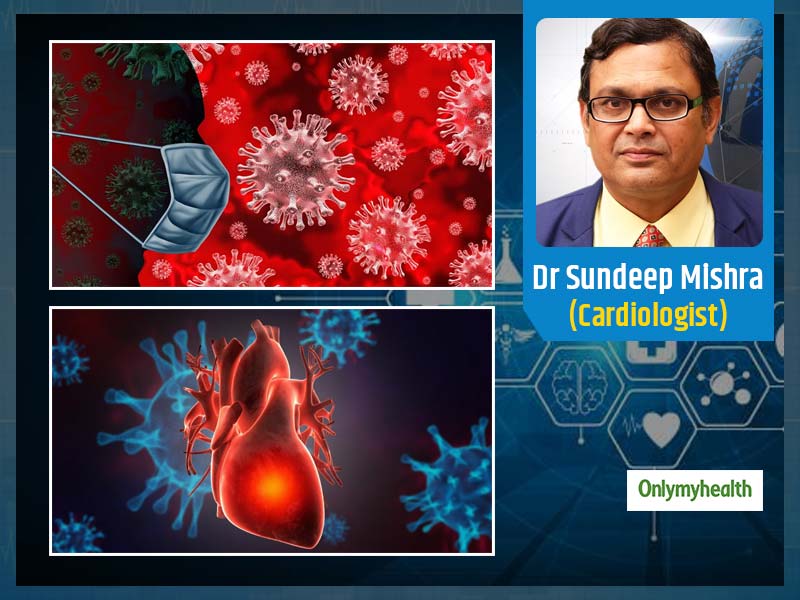 COVID-19 panic is affecting several lives. With all under a lockdown, it can be overwhelming for people with existing medical conditions to reach out to doctors. Those with a history of heart diseases and older are more susceptible to the risk of COVID-19. Still, one should know that specific symptom of COVID-19 and heart conditions are similar, making it difficult for people to understand the real cause of discomfort. Speaking exclusively on this, Dr Sundeep Mishra, Professor Of Cardiology, AIIMS explains that any heart patient with the history of contact with a COVID-19 patient raises the chances of coronavirus risk. One should know the essential symptoms of heart diseases and COVID-19 and act accordingly.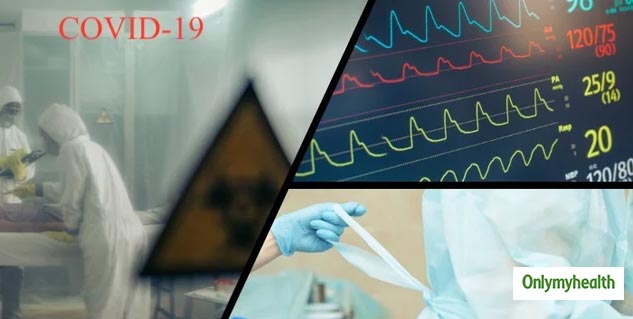 Here's what Dr Sundeep Mishra has to say:
Q: How is the situation in hospitals, and how are you managing in tough times like these?
What we have done in AIIMS is that we have kept only kept severe cardiac patients in our ward and space to manage COVID-19 patients separately. A special area has been made in the hospital where COVID-19 patients are managed in total isolation, safeguarding the health of the other patients. As of now, COVID-19 is mostly happening to those in contact with symptoms of the disease due to International travel. More so ever we are hoping that there would be no cases of community transfer, but such cases will be directed to AIIMS in near future when required.
Also Read: World Health Day 2020: Healthcare Advice For Senior Citizens Amid The COVID-19 Outbreak
Q: WHO has categorised cardiovascular patients in the high-risk category. Why so?
Evidence shows that people above the age of 60,70 and 80 are at a higher risk of getting severe infections. Other categories have also been identified, which are at a higher risk of transmission, which includes heart patients, people with blood pressure, etc. There is a study, which primarily puts these two people at a higher risk; their disease is higher. However, the patients of these two symptoms getting infected with COVID-19 are less, and various studies are underway for further investigation. But, people of these two categories need to take extra caution of their health to stay safe, even more, essential if you are 60 years and above.
Q: Heart patients are told for regular checkups, but lockdown makes this impossible. What should be done in this scenario?
In such times, patients should always be in touch with their doctors. It is seen that people with regular appointments are coming less to the hospitals. Only serious patients are coming to us for advice and treatment. It is my advice to all heart patients to always stay in touch with their doctors and keep a check on the warning symptoms. Coronavirus symptoms are also similar to those witnessed in heart patients. The warning symptoms are:
Breathlessness
Fever and sore throat
Pain or pressure in the chest
Confusion in heart failure patients
An excess feeling of tiredness and sleep, again in heart failure patients
Blue lips
Also Read: Dialysis in COVID-19 Patients: Dr KK Aggarwal On Do's And Dont's For Dialysis During Coronavirus Pandemic
Q: People with which kind of heart problem are more at the risk of getting infected with COVID-19?
The patients are classified under the following groups; 'Very High Risk', 'High Risk'. Those under the first category should be very careful and should get immediate medical assistance in case of any symptom. This includes patients of transplantations as they are already on immunosuppressants, which makes one extremely vulnerable to viral infections. Also, pregnant women with heart conditions like heart failure, coronary heart disease, congenital heart disease, etc. are categorised under 'very high risk'. Similarly, 'high risk' includes people over 70 years of age, lung and kidney diseases, angina and those on a higher dosage of Sorbitrate, those with a heart value problem or anyone who has undergone bypass surgery.
This categorisation is done to understand which person needs to take more precaution than others. The 'very high risk' category should not even think of stepping out of the house when we don't know where the virus can hit them. Also, such people should avoid meeting others and ensure complete cleanliness at home. When it comes to medication, a lot of myths like medicines like chlorocol, azithromycin can help prevent cure COVID-19, but all this is not yet proven so once should not believe in any such news.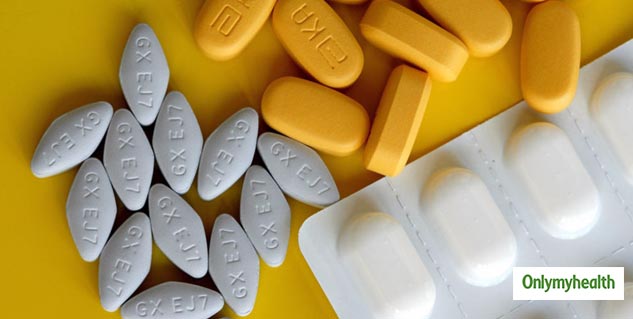 Q: A lot of people believe in self-medication for precautions, and those already eating medicines are altering their doses basis what they hear. What is your take on this?
Those on medication should keep taking their medicines. But, a particular group of heart patients are kept on medication group, including Enalapril, Lisinopril, Ramipril, etc. There is a discussion, which says that coronavirus enters the cell through the ACE2 receptor. But certain blood pressure medicines increase the ACE2 receptor levels. The increase in ACE2 receptors also helps in reducing the chances of lung diseases. But there is no proof whether any increase or decrease in the ACE2 receptors can affect the virus transmission or severity in the body. So, one should keep eating their medicines as per their regular dose. Any change in medicine pattern will be duly informed to every patient.
Q: Any activity in heart patients make them more prone to COVID-19?
One should follow the necessary precautions listed below to be safe of COVID-19:
Those who come under the 'very high risk' category should not use anything used by others.
Do not meet anyone unnecessarily to limit the chances of contact
Keep washing your hands with water and soap for at least 20 seconds
Always wear a mask
Wearing a mask has now become a compulsion and is a must for those coming in contact with anyone until 6 feet, especially in closed spaces like shops, etc. A triple layer mask is enough to keep one safe from catching any virus.
Q: Is it safe to order food from outside?
If the food is prepared to keep in mind all the hygiene factors and is hot and freshly prepared, then it is safe to order food from such places. Also, one should know where the food is coming to understand whether the food is prepared under sterile conditions.
Q: A lot of people are resorting to the home remedies for COVID-19 precaution, including hot water, etc. Do allopathic doctors like you recommend such home remedies to boost immunity?
We doctors only believe in scientific evaluation. If we get to know something like this, then we surely recommend such things. But traditional wisdom has been a part of our culture for ages, and we cannot completely negate them. We believe it to be true, but it is not proven.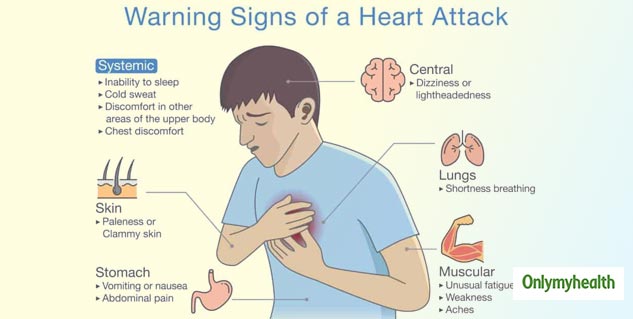 Also Read: Medical Staff Falling Prey To The Virus. Is It A Warning Sign To Look For Foolproof Safety Measures?
Q: What sort of queries do you get these days?
We get queries from doctors too, being a part of a premium centre. We get questions including, 'should we massage extremely sick patents'. In such cases, I have been telling doctors not to give mouth-to-mouth respiration to patients as it exposes the doctor to the virus. Also, heart and coronavirus symptoms are very similar. Hence, one should consult a doctor immediately if any symptoms arise.
Read more articles on Heart Health