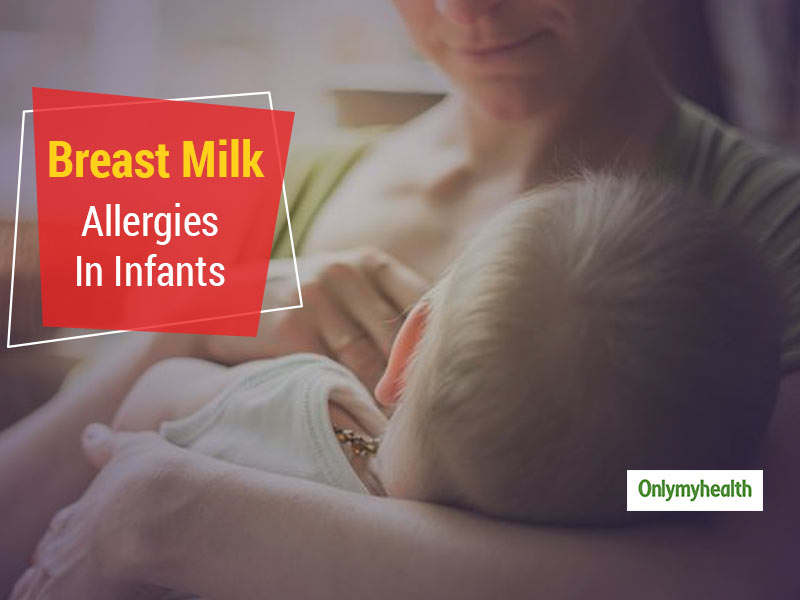 Breast milk is what the infant lives on for the first six months of their birth. It is said that breast milk for the infant is nothing less than medicine to stay protected from all sorts of diseases. Also, it keeps the digestive system of the baby right on track. Infants get all the necessary fats, proteins, minerals and vitamins in the right amount through breast milk. However, at times kids also become allergic, which is known as a breast milk allergy. Therefore, the question is, how can children become allergic to breast milk despite being so nutritious?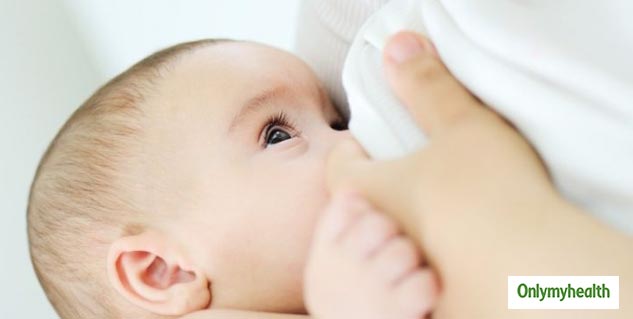 Also Read: Baby Acne: Why Does It Happen And Ways To Get Rid Of Acne Spots
What Is Breast Milk Allergy?
Whatever lactating mothers eat, it breaks down into carbohydrates, vitamins and proteins. All these nutrients reach the breast through the blood. In such a situation, these nutrients are supplied to the child through breast milk and sometimes become a reason for allergy too. Here, the mothers have to see what they had, which could have led to the allergy. Therefore, when the child shows signs of allergy to certain foods that the mother is eating, they should stop that to control such allergies in kids. In most cases, when kids are unable to get enough milk from their mothers, they have to rely on formula milk or regular milk for nutrition. In such cases, kids develop specific allergies, including lactose intolerance. In such a situation, the symptoms of allergy are more visible in children.
Symptoms of Breast Milk Allergy
Some common signs that indicate an allergy of these sorts are listed below:
Spitting up milk immediately after breastfeeding
Vomiting and colic after breastfeeding
Pain in the abdomen
Blood passed in the stool
Skin allergy or partial eczema
Wheezing and cough symptoms
Runny nose and watery eyes
Stuffiness in the nose
Also Read: Do You Shake Your Child For Fun? Think Twice Before Doing So As It Can Lead To Shaken Baby Syndrome
Can Formula Milk Help?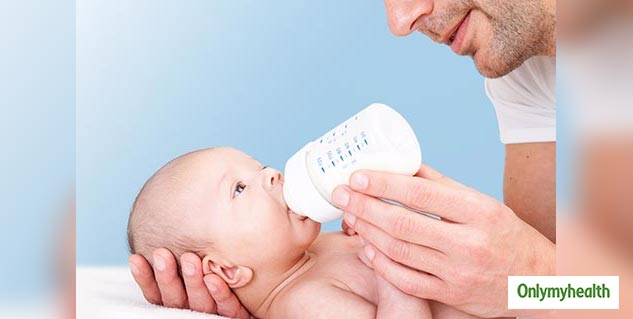 Everyone knows that mother's milk is best for a baby, but sometimes some babies are deprived of breast milk due to any reason. In this situation, the infant is given formula milk. However, parents may have many questions and dilemmas regarding formula milk. This is offered to the baby as an alternative to breast milk. This milk is made by adding vitamins, sugar, fat and other nutrients. If the infant is not able to breastfeed, formula milk may be given as a safe alternative. However, before giving it, please talk to the doctor, so that he can suggest the correct formula milk based on the age and health of the baby. Not only this, but caution is also necessary while making it. The amount of formula milk consumed in each infant varies. It depends on the age and health of the baby. On average, a baby should be given about 2½ ounces (75 ML) of formula milk a day for every pound (453 grams) of body weight. This amount can be changed to fit the baby's needs. Therefore, it is better that you decide according to your baby's needs. In most babies, 3 to 4 ounces (90–120 ML) per feed is enough during the first month. In this case, you can increase the infant's dose by 1 ounce (30 mL) per month, until it reaches about 7 to 8 ounces (210–240 ML).
Read more articles on New Born Care